A prolific American collector of Japanese manga comics has reportedly been convicted under the 2003 Protect act of pedophilia for ordering comics which were intercepted by customs.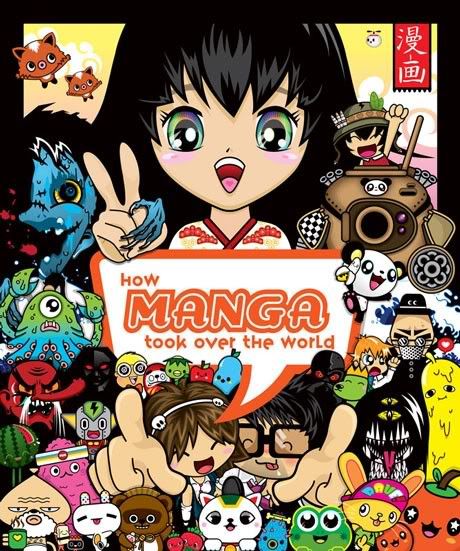 According to wired's threat level blog, the collector, Christopher Handley, was prosecuted for mailing obscene matter, and possession of obscene visual representations of the sexual abuse of children. Three other counts (not listed) were dropped in the plea deal.
However disgusting the comics he ordered from Japan may seem, I have some real concerns with this.
First, these books are part of a well established culturaly accepted popular art style in Japan and much of the world. Manga is undoubtedly the fastest growing market in the comic book scene. Manga consists of fantasy stories and drawings similar to the Anime Japanese animation you may have seen on TV or in video games.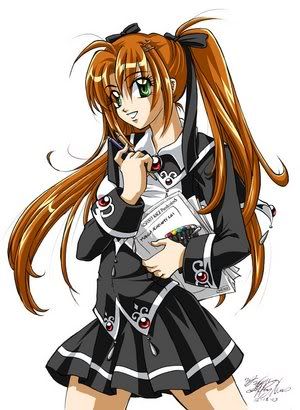 The collector in question is apparently a proliferate one, with a huge library of Manga of all genres. The fact that he was not deliberately seeking out inappropriate material should have been considered in this case, the mere fact that he ordered material that contained depictions of behavior illegal in the US, apparently was sufficient to convict.
Comics fans are alarmed by the case, saying that jailing someone over manga does nothing to protect children from sexual abuse.

"This art that this man possessed as part of a larger collection of manga ... is now the basis for [a sentence] designed to protect children from abuse," says Charles Brownstein, executive director of the Comic Book Legal Defense Fund. "The drawings are not obscene and are not tantamount to pornography. They are lines on paper."

Congress passed the Protect Act after the Supreme Court struck down a broader law prohibiting any visual depictions of minors engaged in sexual activity, including computer-generated imagery and other fakes. The high court ruled that the ban was overbroad, and could cover legitimate speech, including Hollywood productions.

In response, the Protect Act narrows the prohibition to cover only depictions that the defendant's community would consider "obscene."

"It's probably the only law I'm aware of, if a client shows me a book or magazine or movie, and asks me if this image is illegal, I can't tell them," says Eric Chase, Handley's attorney.
Worst of all, sentencing is approaching and may extend to 15 years in prison. Lets consider some issues with this conviction :
A citizen is convicted of what amounts to paedophilia for purchasing comic books which are considered culturally acceptable popular art in Japan
There is no evidence the citizen had prior knowledge of the graphic details of the books in question as they were in transit from Japan when they were intercepted by customs.
There is no evidence of intent to acquire child pornography, clearly demonstrated by the collectors large collection of perfectly legal manga (available at a Barnes and Noble near you).
A fifteen year term for possession of a comic, really ? Rapists get less time than this. Drunk drivers that kill get less time than this.
Frenchy Lunning, a manga expert at the Minneapolis College of Art and Design, was a consultant in the case. She says the books were from the widely available Lolicon variety — a Japanese word play on "Lolita."

"This stuff is huge in Japan, in all of Asia," Lunning says. Handley, she adds, "is not a pedophile. He had no photographs of child pornography."

Handley remains free pending a yet-to-be scheduled sentencing date. Mike Bladel, a spokesman for the U.S. Attorney's Office for the Southern District of Iowa, declined to state what kind of sentence the government would seek, but claimed there were hundreds of obscene panels in the seized manga.
Again, this appears to be a case where the law is mis-directed. A heavy handed attempt to protect genuine victims of crime against children results in the conviction of a harmless comic book store customer. Another sad day for American justice.
When does art become pornographic ? What is the role of censorship and prosecution in maintaining cultural norms ? Has Christopher Handley been treated Justly in this case ?
Sources
http://www.wired.com/...
http://www.law.cornell.edu/...
http://www.wired.com/...
Some choice responses from wired blog readers :
Posted by: MajorVariola | 05/28/09 | 6:57 pm
*->0

This ascii art represents coitus between an X year old and a Y year old. One or both of X, Y < 18.
As such, it is child porn. And now its on your computer.

Idiot americans.
Posted by: katamari88 | 05/28/09 | 7:11 pm
Manga of all kinds, especially what is perceived as "immoral" and "perverse" here in the west, is everywhere in the east. This sort of stuff could be found almost anywhere when I was in Japan... I find it astonishing that the law can actually prosecute someone for drawings... no matter how disturbing the material. This has gone way, way too far.
Posted by: stick_man | 05/28/09 | 7:56 pm
Courses are offered in manga illustration at colleges - not just in Japan either, but also in the United States, Canada, and the UK. You can get credits for these courses. It's a completely legitimate art/entertainment form. I can't believe the Americans are now prosecuting people for possessing cartoons. Are police going to start going into American art colleges to arrest instructors and students?
The next time I hear a US government official lecture the citizens of some poor, benighted country on their backwards cultural practices, I'll be more disgusted than usual..
Posted by: random1234 | 05/29/09 | 2:34 am
He is guilty under the law, however if he took the law to the supreme court i think the court would of sided with him. This however would cause him to be in the center of the spotlight which i highly doubt he wants, so he is taking punishment by a unjust law. What needs to happen is a civil rights group needs to get someone arrested for the same thing and then take that to the court. Congress is known for making stupid laws. The argument for this law is the slippery sloop argument. The drawings will promote or lead someone to do real child pornography. This of course is a terrible argument, and you would get a F in a debate/ethics class if you used it. This argument could be used for just about anything, for example what about shows that show kids being killed? Using the same argument those shows will cause people to murder kids, thus we must ban them.

Hell they even tell you their reasoning for adding this part in the bill,

Problem #3: Past Legal Obstacles Have Made Prosecuting Child Pornography Cases Very Difficult. Last year, the Supreme Court declared unconstitutional a federal law that criminalized the possession of "virtual" child pornography, i.e., materials whose production may not have involved the use of real children. This decision has made it immeasurably more difficult to eliminate the traffic in real child pornography.

So they had hard time catching real child pornography because people claimed it might not really be child pornography, so thus they just ban both real and fake. Then again this is Manga that we are talking about which doesn't look real. I never saw a Manga where i thought to myself, hmmmm this might be real pictures and not a drawing.
Posted by: mhungry | 05/29/09 | 3:37 am
This makes me want to order some just to go to court and fight these retards!
Posted by: RedFoxOne | 05/29/09 | 8:27 am
Pretty sad indeed when a kangaroo court convicts a person for having cartoons! Sad day indeed!
Posted by: Coyote42 | 05/29/09 | 10:57 am
Lets look at some other examples of how stupid this law is.
Allowing community "standards" to dictate laws has been tried before. Gypsies, jews, blacks they all were seen as not conforming to the common view so they were essentially punished because other people didn't like them. I know that's a stretch but when you punish people for not doing anything even remotely harmful to anyone including themselves can you really justify the law?

Meanwhile hollywood movies that depict violence, abuse, and even deaths of children are not hard to find. Several Stephen King novels and movies depict these quite vividly.

Comics made in the US have depicted all of the above with much more realistic characters than manga ever has.

All of that said, I don't see anything positive coming from this case. This man will rot/die in prison for doing nothing. A productive member of society will be made yet another mouth to feed in our already crowded prisons. Tens of thousands of tax dollars have already been wasted with court time, lawyers, etc.

Yay for the land of litigious, and the home of the complacent.

Posted by: golsombe | 05/29/09 | 12:22 pm
Wow! I can't even being to describe how disturbing this is... No, not the possession of Manga the fact that someone could be charged and prosecuted for owning art, drawings, words, controversial ideas. The reason child-porn is illegal, or at least should only be, the exploitation of children. With that reasoning, drawings, computer art, animation all should be free from said laws so long as no children were used for any reason or step in the process. I believe that's what the Supreme Court of the United States said. So Congress does an end-around, changes a few words and narrows the scope, the again tramples on the Constitution. Perhaps with every US Supreme Court ruling in which a federal law is struck down for unconstitutionality, the authors of that bill that became law receive their termination notice for not understanding the Constitution they've been charged with protecting.
|||||||UPDATE||||||||
Fleet Admiral kindly provided us with a link to his Anime blog,