Part three in a series that will almost certainly have many more!
Links to past diaries can be found here--
In 1993 the movie Jurassic Park was released to the public, throwing the dinosaur craze into new untold localities. Where fascination and interest was absent, it suddenly appeared and in a giant leap.
Funding to the paleontological field grew to almost untold amounts. It showed the public firsthand the sheer incredibleness of these ancient creatures.
It also gave them a taste of this terrifying beast--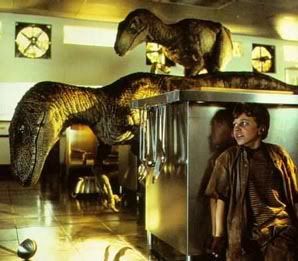 Velociraptor...
Or well, not quite.
Problem was, they decided to nearly triple the actual Velociraptor's size. A Dromaeosaur of its size was never found--but they couldn't exactly create the same sense of urgency and fright with something that looked like this: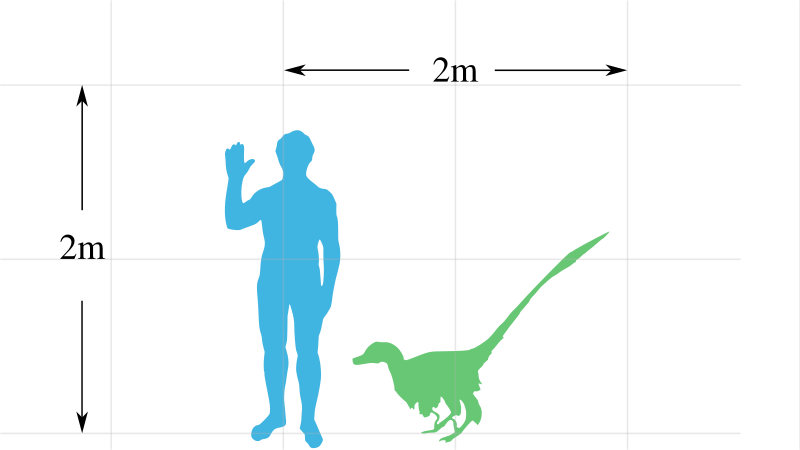 A turkey with teeth just doesn't quite cut it (not to downplay Velociraptor!).
However, while filming, they were given a break. In 1991 James Kirkland and his field crew discovered a monstrous Dromaeosaur in the badlands of Utah (a geologic area that is associated with the early Cretaceous period--132-119 million years ago)--its fragmentary remains included several skull fragments, a tibia (one of two bones in what is often called the shin), a few claws, and a massive extended pedal ungual (jargon for the second toe claw!) that in life would have reached over 9 inches in length.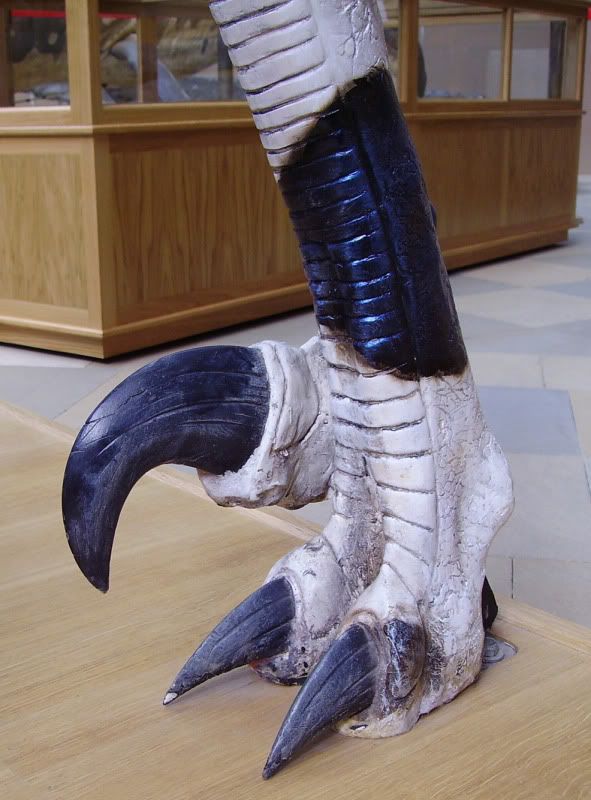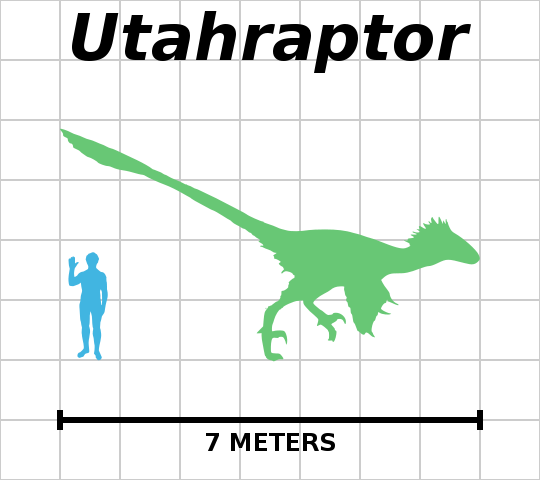 Following the body plan of other Dromaeosaurs and with the assistance of several more finds, this was reconstructed--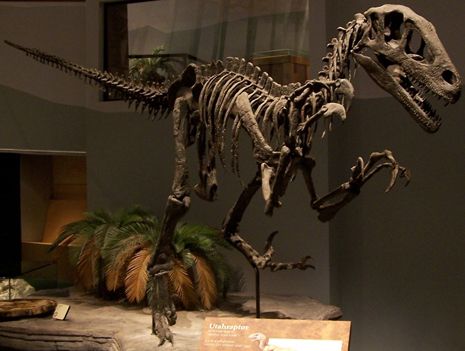 In life, according to current estimates Utahraptor would have been roughly 21 feet long, 6.6 feet tall, and weighed 1500 pounds.
As with other Dromaeosaurs, it is highly likely that Utahraptor would have been covered with feathers.
James Kirkland was featured in a documentary that detailed a massive Therizinosaur bonebed that he and his crew have excavated.
Part one can be found here--
Tune in next week!