I'm making note of only 1 event for "this day in history," but it's a doozy - especially for me. So, feel free to add other events in comments if you'd like, and thanks in advance for your patient indulgence.
Allen Ginsberg was born on this date in 1926.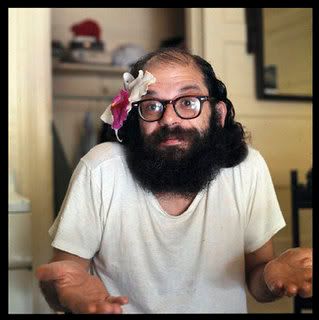 Advanced apologies because this diary might be more "video - heavy" than usual, but poetry is meant to be heard & seen. What better way is there to appreciate & honor & miss (especially for me on the "miss" part) the impact he had on our collective souls than to SEE him?! Yes, I'm tearing up doing this part.
Yes, I own this documentary - DUH! ;D I know I've told this story before, but it bears repeating on the coolness level & on the hilarity level. I met Allen Ginsberg at Butler University in October 1992 after he gave a reading there. I got there with my "chauffer" (didn't have a car on campus yet) plenty early, and we got seats in the 2nd row; I like to tell people that if Mr. Ginsberg had sneezed, I would've felt it! HA! Anyway, I could immediately tell there were people at the event who had absolutely no clue what they were going to be hearing but knew this event was a place at which to be "seen" & bragged about later to snooty friends. Throughout the evening, I kept hearing all these shocked gasps, whispers, etc., and I was laughing my fool head off & loving every minute of it! This poem is one of the ones that I heard Mr. Ginsberg perform that night; this was one of the "lighter" ones. ;D
After the reading, he signed my program; yes, I have it framed & hanging on the wall of my library. :D And, for about 5 minutes because there was a big 'ol crowd, we talked poetry, music, education, & the future. He would be immensely proud that our nation elected Barack Obama as POTUS but would not be shy about criticizing him when necessary. He would also be immensely proud that there are nearly a half dozen states in which loving gay couples can marry but would be bitterly disappointed & heartbroken at Prop 8 & its fallout in California. If he were still here & physically able to do so, he'd be there in California in the front of nearly every demonstration, event, etc. to lend his support to overturning Prop 8 & all its horror.
Here are a couple more YouTubes of Mr. Ginsberg; the first is "America." This recording is very early - even before the final version of the poem was published. Be ready to laugh!
And, I couldn't let this diary about Mr. Ginsberg be left without the poem that made him famous from bridge to bridge (to paraphrase Lawrence Ferlinghetti). This is also a fairly early recording, and you can tell he's a little nervous in the beginning but loosens up as he goes along.
I've read all of "Howl" in public 3 times; it usually takes me around 20 minutes each time depending on how fast I read and/or how nervous I am.
Another "must" poem for any aspiring Ginsberg officianados is "Kaddish," the poem in honor of his mother, Naomi Ginsberg, after her death. I couldn't find a good YouTube of it, but it's in the documentary. "Kaddish" actually received more & higher critical success than most poems he wrote. "Kaddish" is alternately horrific, brilliant, & heartbreaking.
Mr. Ginsberg, you are so so SO missed.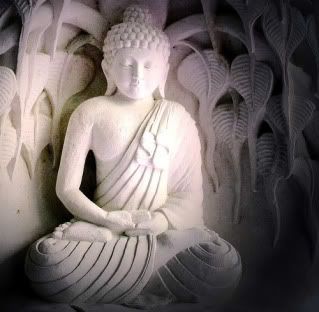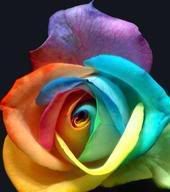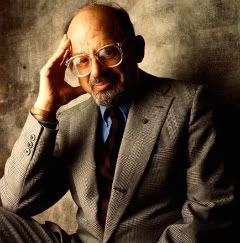 Let's Countdown.
#5 "You've Got White Male" AKA "Skin in the Game" AKA "Divide and Conquer" AKA "Party Pooping" - "Cornhole" Cornyn has admitted there are not enough GOP votes for a filibuster. Newt Gingrich has kind of sort of backed off from the racist memo he'd been spewing at Judge Sotomayor since forever (it seems like!). Boss Limbaugh still thinks she's a racist but might – just might – accept her on SCOTUS because she has no clear record on abortion.
If she's a pro – life racist, I might have to change my view!
W...T...F???!!! I lurves Eugene Robinson; he "gave" me Senator McCentury after all! But, I disagree with Mr. Robinson's explanation for Boss Limbaugh's sudden change of heart; said Boss isn't trying to climb down from a rickety anything – ladder or otherwise. Boss Limbaugh is honest – and – for – true FINE with "racists" on SCOTUS because he is one himself. Some are beginning to believe that President Obama DOES have a plan for some sort of GOP "destruction" via his recent appointments to government positions. However, I have MAJOR MISGIVINGS about anyone from the GOP being in charge of ANYTHING having to do with arts or humanities! Art to most of those people is American Gothic or velvet Elvis. And, Bill the Cat agrees with me! ;D
#4 "Tortured Politics" AKA "Politics of Torture" AKA "Tortured Logic" - DICK was personally involved in briefing members of Congress at least 4 times about torture (no EIT euphemisms with me!) in 2005, but we weren't supposed to be doing that anymore in 2005. DICK got involved when it looked like there were going to be investigations coming down the pike. But, DICK's name was conveniently left out of the CIA briefings that were sent to the White House. Hm... I wonder why. I wonder if Senator Lindsay Graham got the horrible irony of calling DICK's office "ground zero" about the torture briefings? I doubt it. David Addington actually got to go to Gitmo. I can't stomach to think about what kind of jollies he got while he was down there; that is snuff film "live" for sickos like him. We still don't have many concrete details of when Congress critters knew we were waterboarding detainees.
** A dude in New York state brought a baseball bat to a convenience store robbing – except the guy at the convenience store had a rifle. OOPS! The guy at the store gave the robber money, a loaf of bread, and converted the robber to Islam. Damn! There was A LOT going on there! An MC in the Czech Republic took a stumble at a beauty pageant. Was he wearing high heels or something?! Look at the little black kitten doll babies!!!!!!!! Them kitties do love those warm engine blocks, don't they?! **
#3 "Middle East Trip" AKA "Diplobamacy" AKA "Making of a President" - Ya' know what would be real nice? I would LOVE for President Obama to talk to the Saudi Arabian higher – ups about their supportive roll to the 9/11 hijackers. Ya' think that'll happen? Has ANY American higher – up government official confronted Saudi Arabia about their roll in the attacks?! For all the pain & suffering they've caused, if our nation is bound & determined to rely on oil & fossil fuels, Saudi Arabia ought to be giving us that stuff for free. OBL has released another "greatest hits" tape. So, when are we gonna get this MoFo??!! THERE'S MY GORGEOUS NEWLY – PUBLISHED RICHARD WOLFFE! Mr. Wolffe, if you come to Indianapolis for some sort of event for your book, I promise (cross my heart – hope to die – stick a needle in my eye) that I WILL NOT act like this! ;D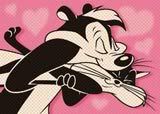 And, being broke SUCKS A$$, so it might be a week or so at least before I can even buy the sucker. OK, adolescent juvenile shallow comment coming up – sorry, but does it look like to anyone else that the Saudis who greeted President Obama today were wearing picnic table cloths on their head?! I swear! Holy crap, there is ever - more evidence from Richard's book that President Obama is way more classy than yours truly. He was already considering "you know who" for some sort of position in his administration even in the midst of the horrible primaries. Ugh... Wow! "Yes We Can!" almost never happened?! $HIT! And, then – Senator Obama absolutely NAILED the whole reason for why Grandma Gov. TurkeyLover got the GOP VP invite. Damn, I can't wait to read this book!
Damn Keith, you surprised me with a "StillBUSHED!" – not nice to your DailyKos Countdown diarist! Consult with me first next time, OK?! ;D "Stall – Gate" DICK said GWB put off a GM decision on purpose to make President Obama do it. "He Kept Us Safe – Gate" No terror plots were thwarted by torture, according to Milton Bearden. "Chutzpah – Gate" KBR now has a less – than – stellar reputation & is blaming the media for their coverage of the electrocutions due to shoddy wiring in showers.
WPITW – Manuel Miranda thinks Hispanics think like everyone else – not like African Americans. OOPS! A Ohio Congress critter is demanding that a plant closure in his district be reopened for some WTF reasoning (?) Boss Limbaugh is trashing the Islamic faith by claiming they're backwards or something because they haven't won Nobel prizes. NOW, Nobel prizes are a measure of success. And, in a short aside, y'all really need to give me major mojo for typing through the entirety of that part with 1 hand because THAT THING was in the lower right – hand corner of my television machine screen AGAIN!
#1 "WTF!?! Moment" - GWB had enough time on his hands to read a book a week during the waning time of his administration (?). Did thoughts of what happened to that damn goat keep him up at night?! Did GWB get some sort of handicap if his books had lots of pictures in them? I WISH I had the time to read a book a week; I actually like to read & can read! I don't need no pictures or nothin'! ;D