When I learned of GreenRoots, I knew right away I wanted to get involved somehow. Despite the pale skin I got from my mom, and the tendency to get eaten up by bugs I got from dad, nature has been good to me. I wanted to do something, no matter how small, to give back. I figured the least I could do is get off my lazy arse and write a birding diary ;-)
A little over a year ago, I posted a diary about the Great Horned Owls that lived in a greenbelt next to my house. I had a Screech owl box, but the Great Horned Owls kept Screeches away. I've since moved out of that house and into an apartment, and my family has bought some land out in the Texas Hill Country (near a little town called Leander in Central TX). They're planning on building a straw-bale house on it, and living with as little environmental impact as possible.
#More over the jump
The property is pretty small, about 3 acres, but it's plenty big enough to turn into the perfect bird habitat. When we got it, it was overrun with Juniper, which was choking everything else out except the old oaks. A little brush clearing (actually it's more fun than it sounds. I now understand why the ex-preznit loved it so much) fixed that, and now the flora is starting to balance out a bit.
The birding there is already good. We're lucky enough to get both Blue Jays and Scrub Jays, lots of Painted Buntings, and even common birds like Titmice and Cardinals are brighter out there.

Male Painted Bunting (Passerina ceris) at the old house. Believe it or not, they can get brighter than this.
Those aren't the most exciting thing out there though. Remember the Screech Owls I didn't see at the old place from the intro? Out in that particular part of the Hill Country there are no Great Horned Owls, so Screeches can thrive without fear of being plucked from the sky and eaten by larger owls. One of the first days he spent out there, my dad saw a Screech fly overhead at dusk.
We later found out there was more than one, when the neighbour showed us their roosting spot. There were four there, two adults and two juveniles.

This is one of the adult Western Screech Owls (Megascops kennicottii)
This last Sunday, I braved the heat and went out there again (It's been up to 42° C down here - that's 108° Fahrenheit). I mainly did it because there was nothing at home to eat, and we could grill over the fire pit out there. But I also wanted to see if the owl would fly over again. I was finishing up my meal, when I heard a soft whinnying sound, and it was coming closer.
A juvenile Screech owl flew silently in, and sat on a branch right above my head. Then another juvenile came in and did the exact same thing. And the two adults. So I sat there, trying not to spook these 4 owls as they "chatted" with each other. Their voices were quieter than I expected. After a while, they flew over to the bird bath set up next to an old drystone wall.
Then something happened I didn't expect: a fifth owl flew in and joined the four already at the bath. For the next 15 minutes, these five owls took turns drinking from the bird bath. Some of them even rolled in the water, which I had never known owls to do. There was a sixth calling off in the distance.

An Eastern Screech Owl (Megascops asio), found in Florida.
Once the owls left to do whatever it is that owls like to do :-), I started home. I couldn't stay much longer anyways, as despite the sun going down, intense heat was still radiating from the Earth. Even as I write this at 2:00 AM, it's 30° (86° F).
Anyway, the old Screech Owl box we put op at the old house, which was then remade into a Wood Duck box, has now been turned back into a Screech Owl box, and is put up out there.
Which brings me to the title: I believe every parcel of land needs a name. I can't think of any better name for ours than "Owl Farm". It's not only an homage to Hunter Thompson, but it just works since we have the owls, and the box in which they will make more owls. It's literally going to be an owl farm.
I just hope Great Horneds don't move in and scare off the Screeches...


Great Horned Owl (Bubo virginianus). This is why we couldn't have nice things Screech Owls.
Really, all the birds we get there are because of one thing: all the plants we're putting in are native. That means not only do they need less water, they also attract native wildlife that feed on the seeds and fruits and live in the trees. They also don't spread everywhere like many popular introduced species. You may have to go out into the woods to collect seeds to plant, but the effort pays off with excellent birding, and less wasted water.
</obligatory tie-in for GreenRoots>
The Left Wing is sort of an avian open thread. Feel free to share any bird (or any critter) pictures/stories, whether they're from the other side of the world, or from your own backyard.
BTW, there's bonus commentary for those who check the mouse-over text!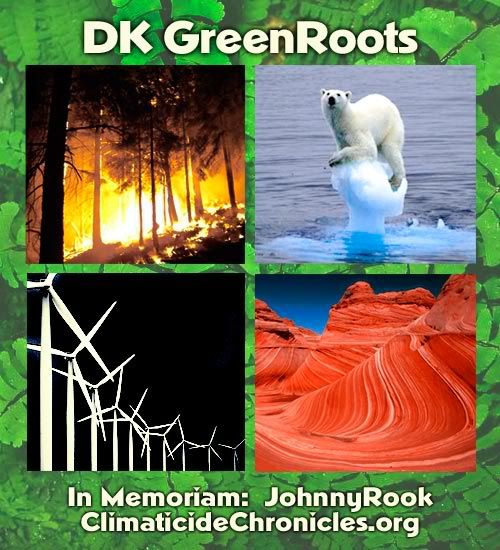 If you are interested in environmental issues, please join DK GreenRoots, a new environmental advocacy group created by Meteor Blades. DK GreenRoots is comprised of bloggers at Daily Kos and eco-advocates from other sites. We focus on a broad range of issues. We alert each other to important eco-stories in the mainstream media and on the Internet, promote bloggers at one site to readers at other sites and discuss crucial eco-issues.  We are in exciting times now because for the first time in years, significant environmental legislation will be passed by Congress. DK GreenRoots can also be used to apprise members of discussions and strategy sessions happening in Meteor Blade's Green Diary Rescue thread, which is also our workroom.