Nigersaurus was an absolutely fascinating and downright strange sauropod dinosaur that lived in the Middle Cretaceous period (119-99 million years ago) in what is now modern day Niger, but was then the southern super continent of Gondwana (consisting of what we now know as Africa, South America, Australia, New Zealand, India, and several Arabic countries).
Though it was first discovered in 1979, the true extent of the oddities characteristic of this dinosaur was not known until 2005 when paleontologist Paul Sereno lead an expedition into the Nigerian deserts to delve into the history of evolution on this ancient continent (one of my goals within my career is to study some of these creatures--partly because of the locality and partly because so monumentally little is known about the Gondwanan dinosaurs relative to those of more northern latitudes).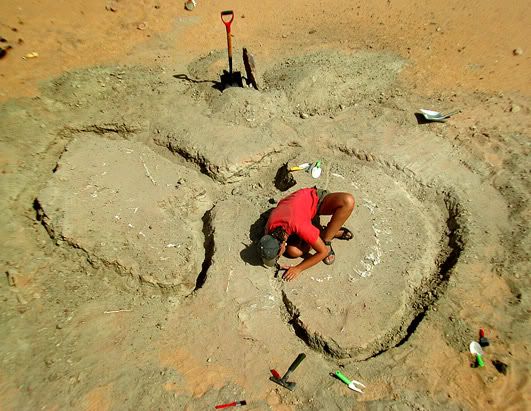 In the expedition, they had unearthed an extraordinarily fragile skull along with several vertebrae and other assorted bones of this dinosaur.
Though because bone material in the field is frequently caked with excess dirt and rock (which we paleontologists call 'matrix'), much of what they learned about the biomechanical functionality of this skull would be found after the field season when it was cleaned and prepared in the lab.
First of all, it took bone pneumacity (in which the bone is full of holes to lighten the weights that the animal would otherwise have to bear) to a fantastic new level: for the most part, its skull and vertebrae were mostly patches of air with some bone as an afterthought!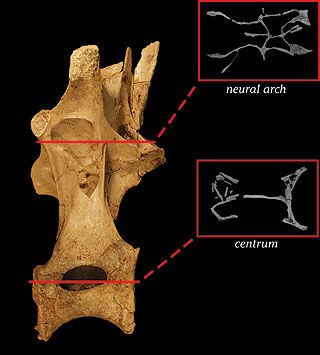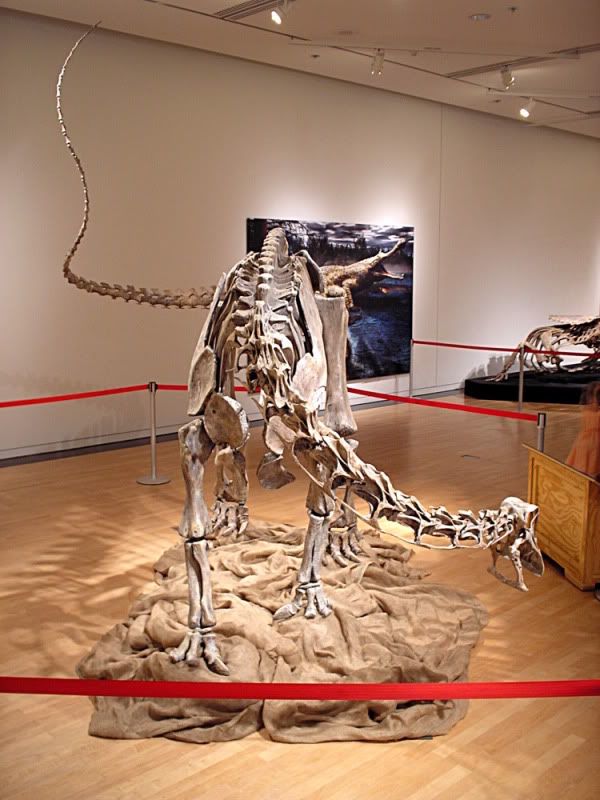 Its skull certainly followed the same pattern, containing five extra fenestra ('holes') on each side.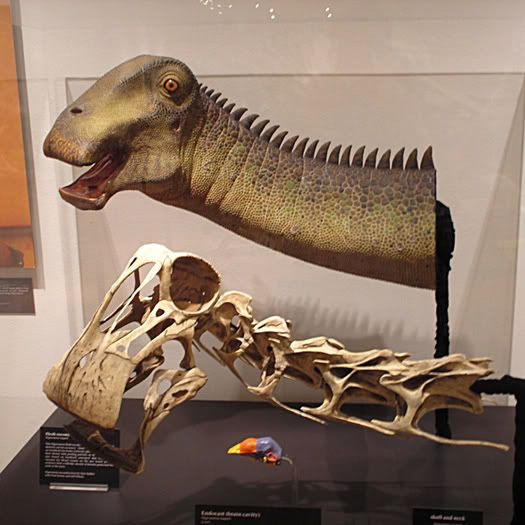 In fact, one bone in particular (the jugal, or cheek bone) was so thin that light could shine straight through it, demonstrated here--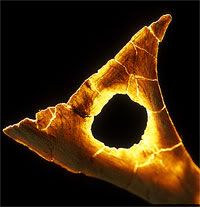 But the feature that has received the most attention were its jaws--like all dinosaurs, Nigersaurus had a constant supply of teeth to replace the others as they become worn via chewing the tough Cretaceous plant matter (lots of ferns and cycads). However, as with only two groups of dinosaurs known (hadrosaurs, or 'duckbills' and the ceratopsians such as the well known Triceratops), it held a constant tooth battery.
In this battery, it contained 50 columns of teeth that would be worn and replaced at a constant rate, allowing it to chew the plant matter like a prehistoric lawn mower.
CT scanning determined that at any given time, Nigersaurus had as many as 500-600 teeth in its skull.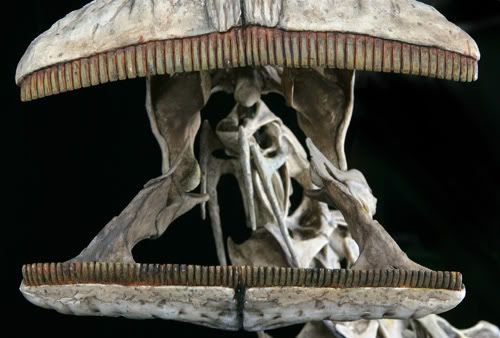 The same CT scan taken also determined that due to the positioning of the semi-circular canals in the ear cavity, Nigersaurus spent most of its time (both in a feeding position and walking position) with its skull pointed almost completely downwards. This implies that unlike what is thought for most other sauropod dinosaurs, it fed mostly on ground matter as opposed to the more aerial trees.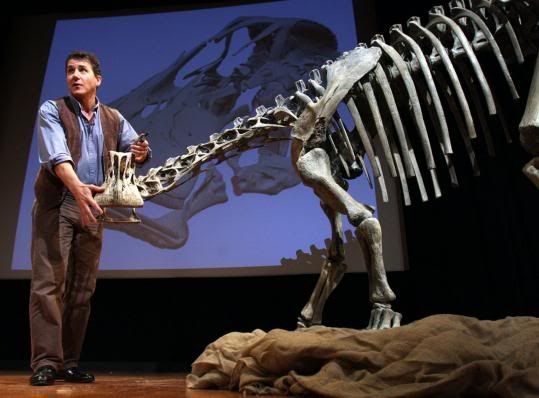 The initial 2005 paper describing the tooth battery can be found here--
http://www-personal.umich.edu/...
And a more detailed description here--
Both require some level of specialist vocabulary, but thought I'd link them all the same!
Hope you enjoyed it, and feel free to rec away.