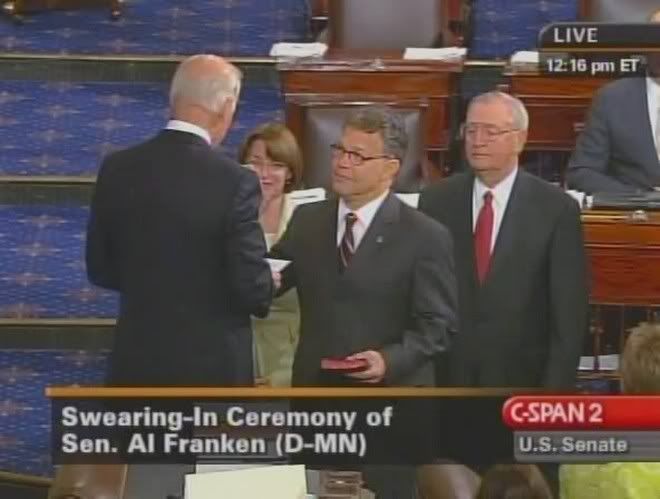 Al Franken has just taken the oath of office. He's now a fully fledged United States Senator, holding the very seat once held by Paul Wellstone, Eugene McCarthy, and Hubert Humphrey.
Not bad for a working class kid.

<tbody>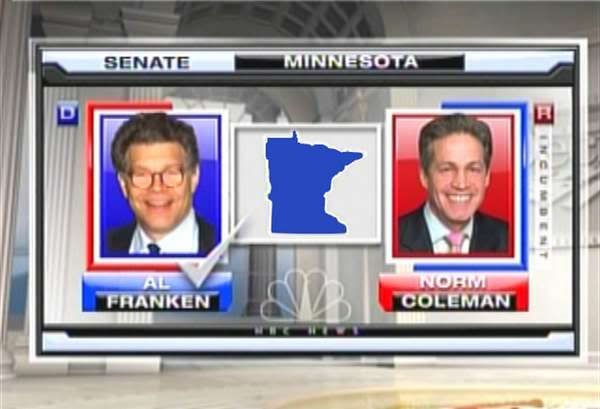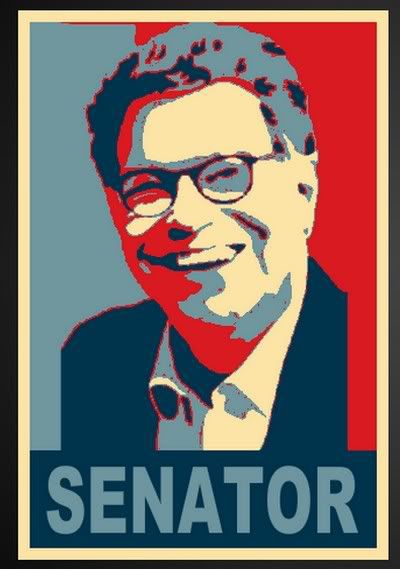 </tbody&gt
*
*
*
*
► In Iraq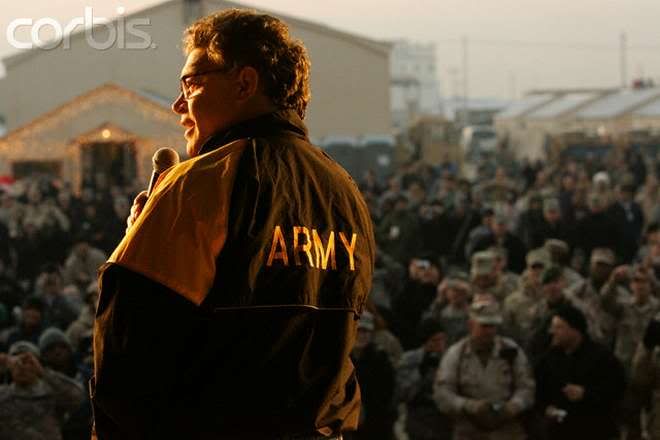 ► In Kabul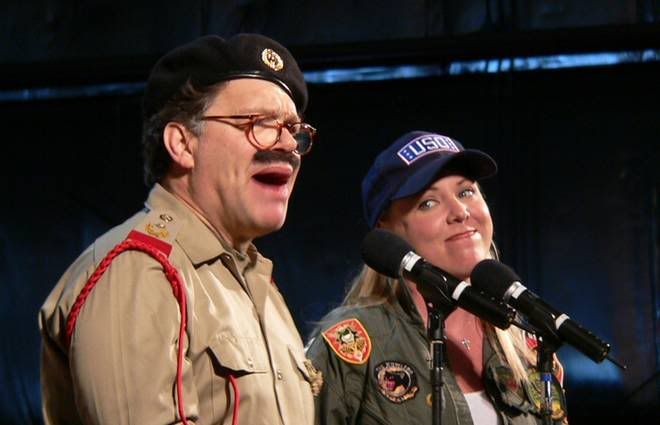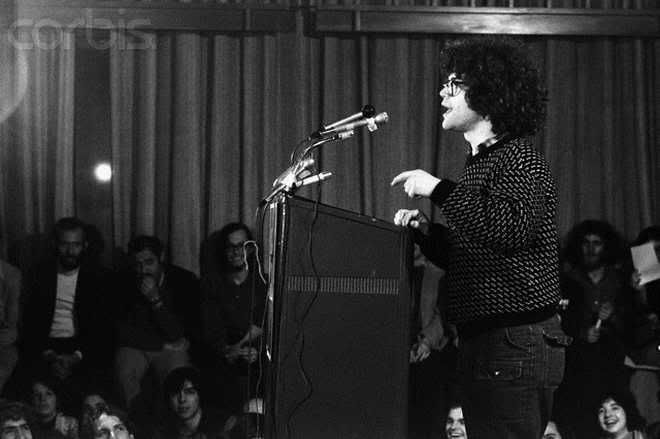 ► Campaigning for Mo Udall in 1976

<tbody>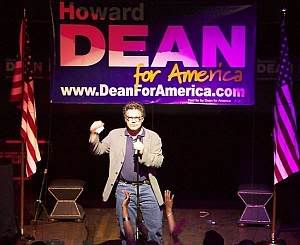 </tbody&gt
In many ways, Al is one of us. A true believer.
Most people in his position simply lend their name and make a contribution. But no, Al has always worked his ass off for the cause.
Back in 1975, just after he graduated from college and about a year before he began working on SNL, Ronald Reagan held a town hall meeting in New Hampshire and Franken attended. He asked the Gripper [sic] why he opposed helmet laws but supported a ban of weed. Dutch said he opposed mandatory helmets because it was a freedom issue and opposed pot because it killed brain cells. Al shot back, "doesn't falling off a motorcycle and hitting your head on the pavement kill brain cells?" Needless to say, he stumped Bonzo.
Why is Al a Democrat? For the same reasons you and I are Liberal Democrats.
As Al recounted in "Lies and the Lying Liars who Tell Them", he family were rocked ribbed Republicans who supported Hoover over FDR, but switched in 1964 in response to Barry Goldwater's opposition to the Civil Rights Act. He asked his father why they were switching, and he responded, "son, we're Jews, and Jews can not oppose civil rights."
And how the social safety net saved his wife as a child.
When my wife Franni was seventeen months old, her dad – a decorated veteran of World War II – died in a car accident, leaving her mother, my mother-in-law, widowed with five kids.

My mother-in-law worked in the produce department of a grocery store, but that family made it because of Social Security survivor benefits. Sometimes there wasn't enough food on the table, sometimes they turned off the heat in the winter – this was in Portland, Maine, almost as cold as Minnesota – but they made it.

Every single one of the four girls in Franni's family went to college, thanks to Pell Grants and other scholarships. My brother-in-law, Neil, went into the Coast Guard, where he became an electrical engineer.

And my mother-in-law got herself a $300 GI loan to fix her roof, and used the money instead to go to the University of Maine. She became a grade school teacher, teaching Title One kids – poor kids – and so her loan was forgiven.

My mother-in-law and every single one of those five kids became a productive member of society. Conservatives like to say that people need to pull themselves up by their bootstraps – and that's a great idea. But first, you've got to have the boots. And the government gave my wife's family the boots.
<tbody>


</tbody&gt
"I, along with innumerable people, loved Paul Wellstone. For what he stood for, for what he fought for, and for who he was" ~ Al Franken.
I once met Al, in 2003, during his book tour. He took questions from the audience, and naturally, I was first in line. I asked him a question about the original cast of SNL, but I began by saying, "I want to thank you for making me laugh so hard for 30 years." The audience interrupted with applause, and Al welled up with tears.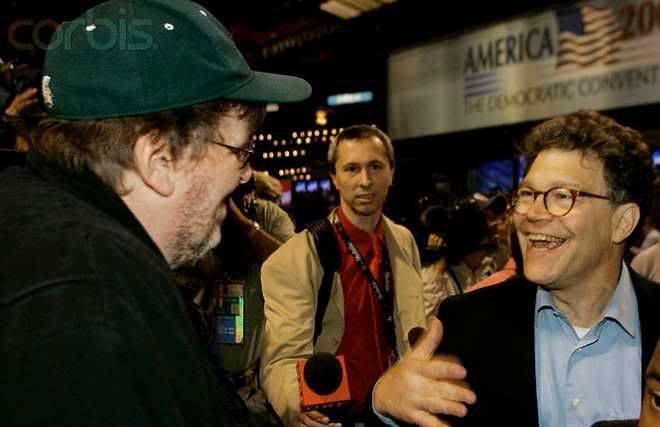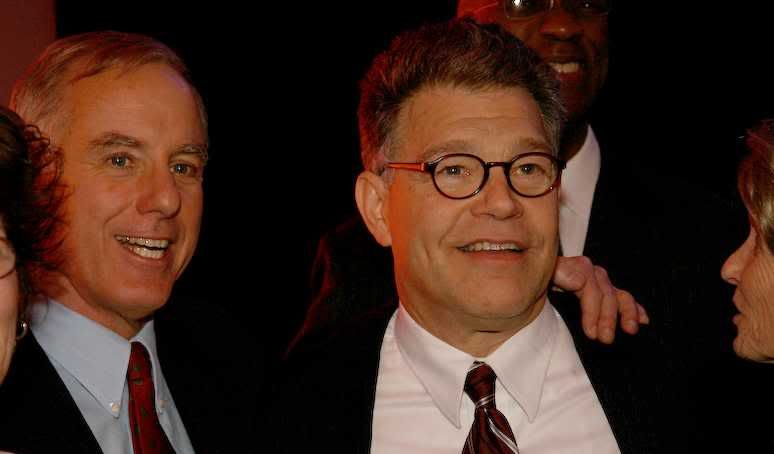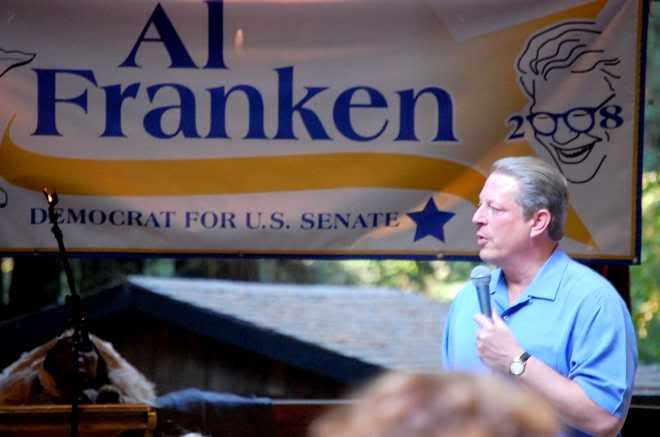 <tbody>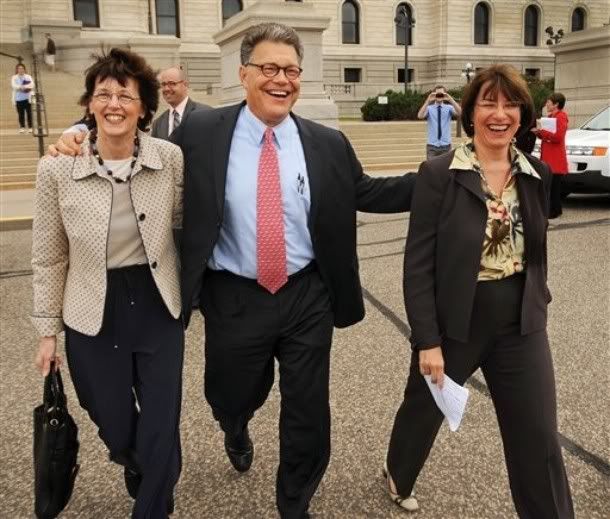 With Franni and Senator Klobuchar

</tbody&gt
► At the Pride Parade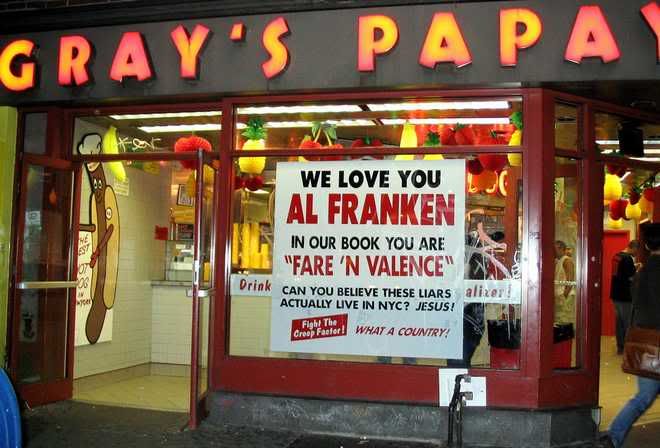 <tbody>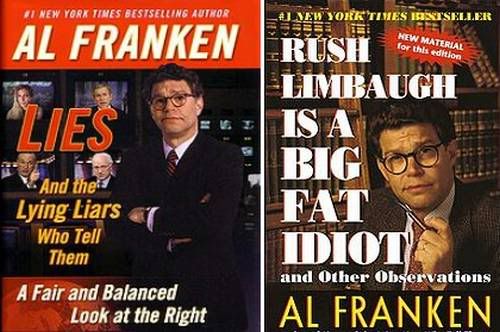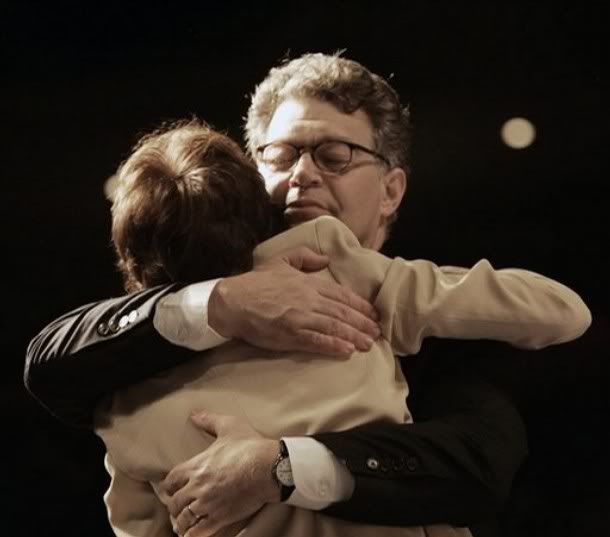 Hugging Franni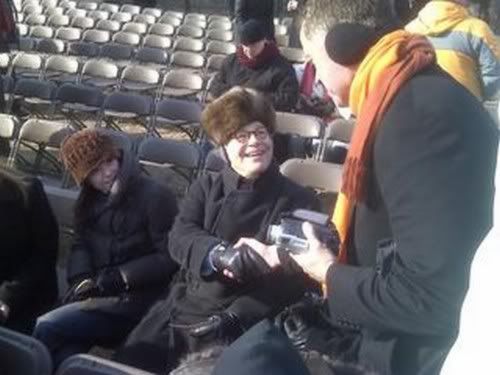 With his daughter at the inauguration of Barack Obama


</tbody&gt
► Al as a little leaguer and meeting Franni in college
<tbody>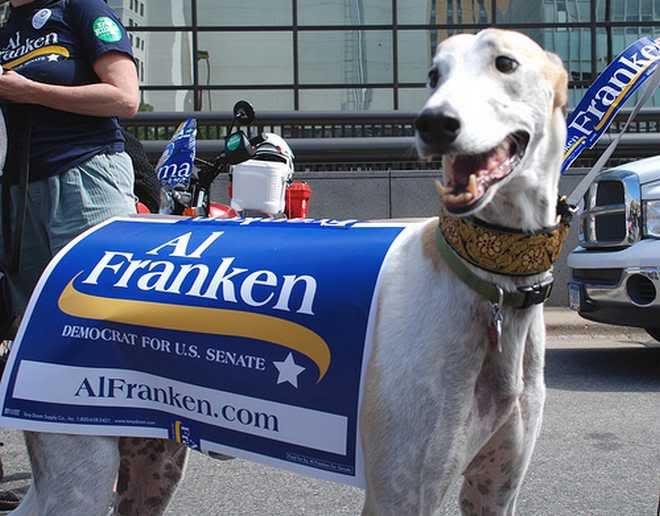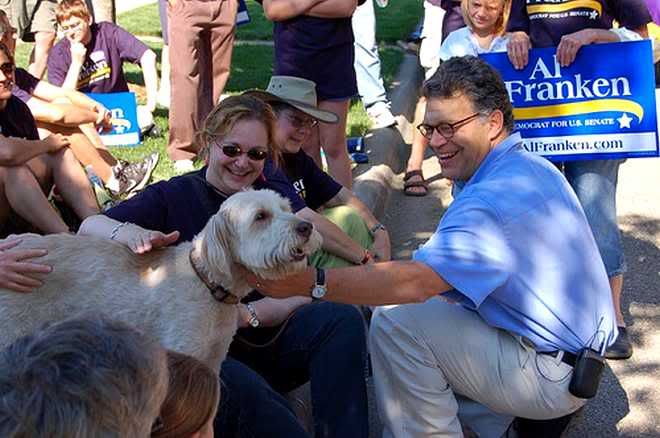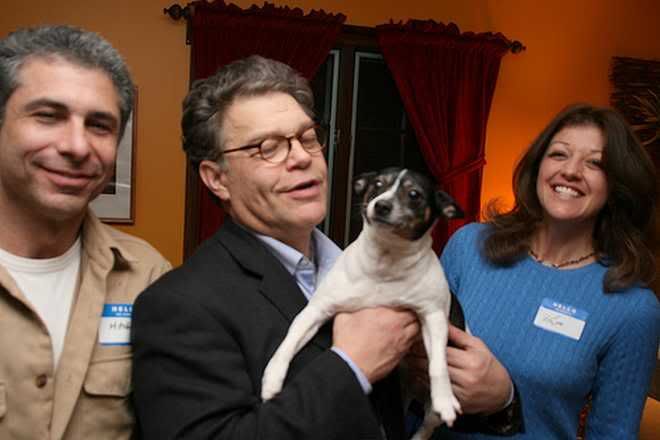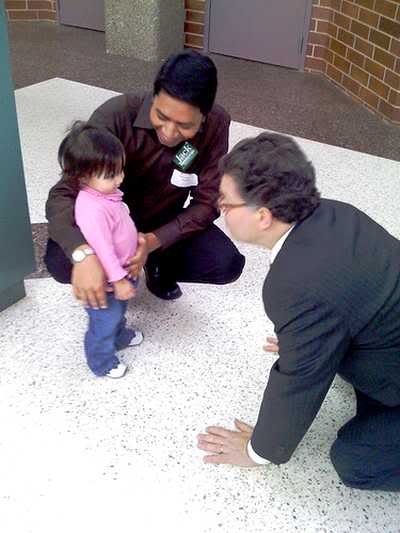 With his awesome daughter, Thomasin


</tbody&gt
He's had a brilliant career, including his long stint on SNL, writing two critically acclaimed films,
When a Man Loves a Woman
and
Stuart Saves his Family
, as well as two major best sellers (not to mention his priceless smackdown of Billo).
And now he continues fighting the good fight from his seat in the US Senate.
Incidentally, he will sit at Paul Wellstone's desk.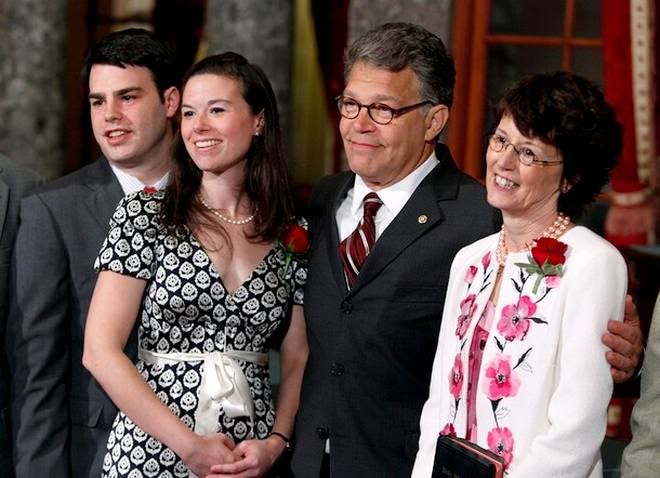 Congratulations to you, to your family, and to your staff, Al.
We're all so proud of you.

<tbody>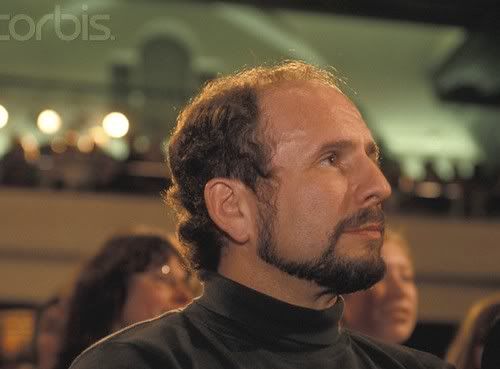 In Remembrance of Paul Wellstone
</tbody&gt