GUS (Gave Up Smoking) is a community support diary for Kossacks in the midst of quitting smoking. Any supportive comments, suggestions or positive distractions are appreciated. If you are quitting or thinking of quitting, please -- join us!

You can also click the GUS tag to view all diary posts, or access the GUS Library at dKosopedia for a great list of stop-smoking links. Check it out!
Three months ago, a handful of Daily Kos users started GUS (Gave Up Smoking) as an online support group. In honor of this, today's diaries are dedicated to battling the demons of nicotine addiction, in their varied stages, as described in this by fellow Kossian/GUSsack Positronicus:
The Fourth Demon

The nighttime scene: a campfire in the woods, somewhere in the wilderness of Middle Earth. A small band of travelers are resting, spending another evening together on their long journey, yet listening with keen ears, lest some mischievous Forest Troll fancy a little evening entertainment. The eldest member of the party speaks.

"Our legend has it, in the lore of quitterdom, that we are visited by three Major Demons. The first, on Day 3, appears in the form of a thundering herd of Screaming Cravings, known collectively as the Nicotine Withdrawal Syndrome, and has trampled the quits of many of our tribe beneath the sharp edges of its countless hooves. The second, on Week 3, is a mysterious demon with no name, or many names, and appears to each of us differently. Some members of the council believe this demon is called Seemingly Insurmountable Life Problem -- it beckons us to Escape, smothering our emotions and our reason with drugs. The third demon, in Month 3, is known as Exhaustion, and is often accompanied by his servants Negligence, Overconfidence, and False Security.

"Always remember, we are battling for our lives against addiction, the most devious of all demons afflicting mortal man, and his agents are numerous, cunning, and powerful. Even his Minor Demons can be deadly, and you must learn to fight Perceived-Social-Obligation, Found-Smoke, and the most persistent of them all, I'll-Just-Have-One. There are many, many others.

"Yet what Grim Reaper of Death, worthy of his Name, would be without a Fourth Horseman? Some members of the council believe there is a Fourth Major Demon, and that He sends it to torment our brethren with alarming frequency. Like the second demon, it has not just one countenance, but many, and can challenge the strongest among us with its terrifying power. Listen closely, for battling this demon will require all the wit you possess. The name of this demon is Major Emotional Trauma.

"Here are the facts, as they appeared to us, as evidence of this demon. Though there were but three of us at council, between us, within the first year of our quits we endured:

- mother dying of emphysema

- father dying of heart attack

- diagnosis of brain tumor, brain surgery, and recovery

- diagnosis of heart disease & accompanying heart surgery

- loss of job, leaving self, wife, and 2 kids with no income

- only child leaving for college

"And there is the proof, my friends, the proof that there is no depravity beyond the reach of the Dark Lord Nicodemon and his Four Major Demons. The stakes are high -- they want nothing less than your life -- for addiction, for disease, and for death. That is the sentence before you. They want your soul, and they will not lightly let you go free.

"Rest well tonight, fellow travelers, for the morrow brings a visitation by who knows what foul demon. Stay as you are, as One Fellowship, banded together against the agents of the Dark Lord, for by your collective wisdom, you may yet survive."
::
Meeting The First Demon
::
I can quit you. But as long as you're only two bucks a pack, and your persona is that of a tough, cute, leather-clad punk rocker... well, why would I want to quit?
Nicotine withdrawal? Well, because I'd never attempted to quit, I really didn't know anything about it. But how bad could it be? Especially when compared to the really bad side effects of smoking (lung cancer, emphysema, birth defects), those things that wouldn't happen to me for another twenty years or so. You bet I would quit before any of that stuff happened. So, thanks for the warning...
At age 17, I didn't know what The First Demon looked like. It took me many years of being a regular at Club Nicotine for me to discover that I had been left handcuffed to a dirty radiator in the darkest corner of the bar.
::
The first, on Day 3, appears in the form of a thundering herd of Screaming Cravings, known collectively as the Nicotine Withdrawal Syndrome, and has trampled the quits of many of our tribe beneath the sharp edges of its countless hooves.
::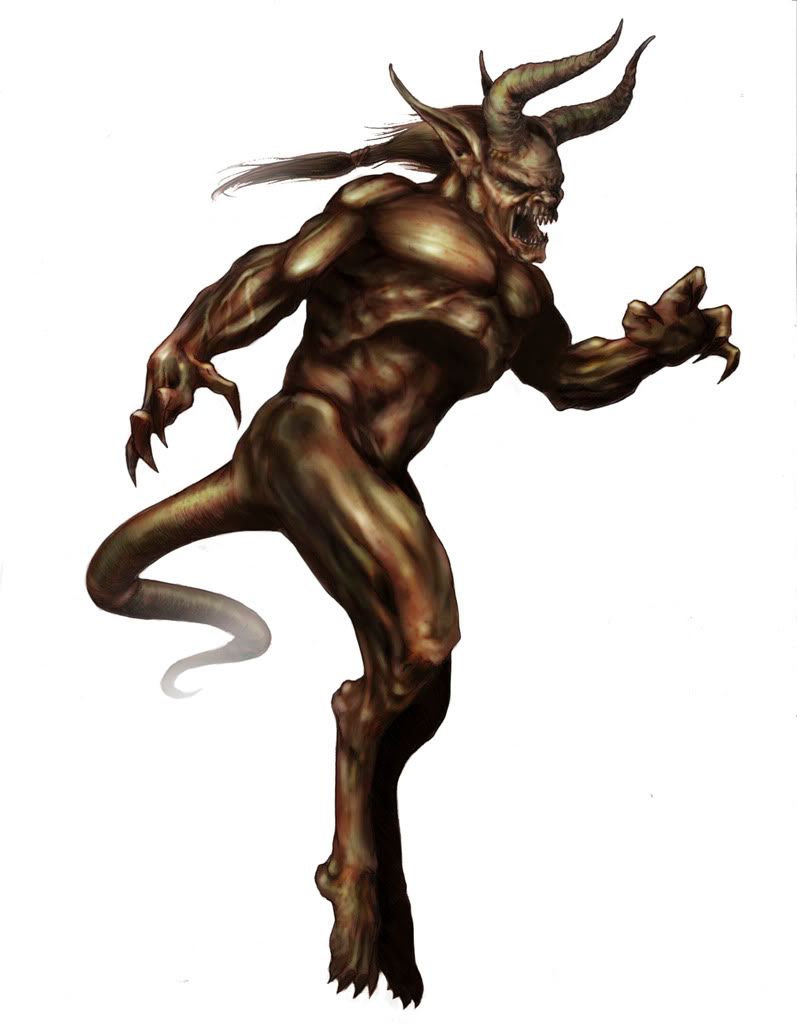 ::
The invincibility of my teenage years is now a faded memory, along with the literal and figurative low cost of cigarettes. I am now into the double digits of quit attempts that lasted beyond two days. And still, on my third day without a cigarette, I am the demon. Possessed and pissed off, while unconsciously reaching for the left breast of my shirt pocket, again and again.
Cracks in the armor of my normally stolid calm reserve appear. And as with the roads that remain in a state of disrepair, the cracks widen. With every jolt caused by tires hitting potholes, my patience takes a punch. What used to be the enjoyable (or at least tolerable) experience of driving, cigarette-in-hand, arm hanging out the window in a cool breeze, has now become a war with every other vehicle on the highway.
It may be you, or another good friend or family member driving the slow-moving car in front of me, or the SUV that changes lanes unexpectedly, or yet another driver using the breakdown lane to cheat their way past yet another Chicago rush-hour traffic jam. They're not occurrences that are all that uncommon or otherworldly. But right now, my words are unsuppressed by cigarette smoke, and I scream newly-conjugated profanities, and wonder from what warped and deviant depths all these newfound F-bombs are coming.
::
Beating the First Demon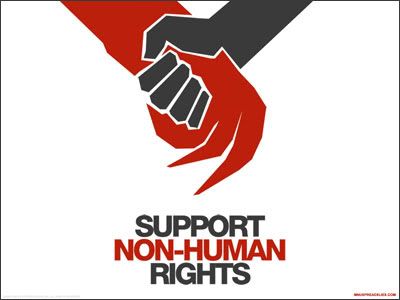 ::
I wish I would have kept my mouth shut. It is all I can do to finish painting the stairwell: the walls, the handrail, and all 350+ spindles... a very repetitive and boring task. A cigarette would take my mind off this.
Unfortunately, I made the mistake of telling friends and family about my most recent quit attempt. I should be grateful that there are people in my life who are willing to extend a handshake to my clawed and scaly palm. But every well-intentioned mention of "good luck" and "hang in there" from a stable loved one only serves to remind me of my own emotional instability, and of the fact that a cigarette would serve to quell the suffering of every frayed nerve in my body.
My cell phone rings (trigger). I answer. It's my friend Brian, calling to let me know that our band is rehearsing tonight (playing music=trigger). I got it. Before hanging up, he asks how the quit smoking thing is going. Trigger. It was going lousy until you mentioned it, and now that by vocalizing it you have put my thoughts in bold print, well... it's going worse.
I offer a curt reply: "Day three is about as crappy as you'd expect, if someone took away your chew." He laughs and offers to stop by the job site later in the afternoon with some cookies, if it will help. I don't want to laugh. I want to be left alone with my misery and I don't want anyone seeing my inner ugly. But Brian keeps on, and ups the ante by adding bananas to the offer... just as long as I promise not to smoke the peelings. My own inner laws have been broken, and I'm laughing. Just as my anger has become quick to rise with the lack of a nicotine screen, so has my unscreened sense of humor.
Band practice commences later that evening. On this third night without cigarettes, the four of us play, sing, and swear good-naturedly. My band mates are all cool, and they don't smoke. This helps to create a shield of protection against the demon of Perceived Social Obligation.
Even so, in between established songs and impromptu space jams alike, I find myself habitually resting my gaze upon a wooden stool to my left, where I used to set an ashtray and my pack of smokes.
::
From the U.S. Army Medical Department - Office of the Surgeon General:
*Within 20 minutes of the last cigarette, blood pressure drops to its baseline level. Pulse rate also drops, and the body temperature of the hands and feet increases to normal healthy levels.

*Within eight hours, carbon monoxide levels return to normal in your blood stream. Oxygen levels also increase back to normal.

*Within 24 hours, your chance of a heart attack decreases.

*Within 48 hours, nerve endings start regrowing, and your senses of taste and smell improve.

*Within 72 hours bronchial tubes relax, making breathing easier. Lung capacity increases a little, too.
::
Current members of the GUS team! Please post a comment in the butt can if you would like to join, or if your name is here in error:

Updated around 1PM CST: Thank you, KentuckyKat, and welcome indyada!

1BQ, 3rdGenFeminist, Abra Crabcakeya, addisnana, AfroPonix, amk for obama, Anne933, aoeu, Archie2227, ArthurWolf (in memoriam), awkawk, bamablue, barnowl, bgblcklab1, Bike Crash, BirderWitch, blue husky, Blue Intrigue, bluestatedem84, BoiseBlue, breedlovinit, BrowniesAreGood, bsmechanic, burrow owl, Chocolate Chris, ChurchofBruce, coppercelt, dadanation, dangoch, Dexter, Dingodude, donnamarie, DRo, droogie6655321, duckhunter, EdgedInBlue, Everest42, Fineena, Flea, flumptytail, FrugalGranny, Garrett, gooners, greylox, gchaucer2, Geiiga, grndrush, Im a frayed knot, Indexer, indyada, Interceptor7, inventor, itsbenj, Jahiz, Jeffersonian Democrat, Jyrix, jvolvo's Mom, jwinIL14, kai99, kailuacaton, kestrel9000, khloemi, Khun David, labwitchy, Lady Kestrel, ladypockt, langerdang, LarsThorwald, Last Starfighter, Laurie Gator, Lipstick Liberal, litoralis, lmdonovan, luvsathoroughbred, maggiemay, magicsister, marknspokane, mdemploi, Mikeguyver, Minerva1157, MinervainNH, mskitty, nannyboz, ncsuLAN, Nick Zouroudis, one pissed off democrat, Ordvefa, PaintyKat, Pennsylvanian, phrogge prince, Positronicus, post rational, psycho liberal, red mittens, revelwoodie, rkex, rosebuddear, SallyCat, seenaymah, Scrapyard Ape, sheddhead, smartcookienyc, spmozart, Tay, theatre goon, triciawyse, trueblueliberal, Turn VABlue, Turtle Bay, uc booker, Unduna, Vacationland, webranding, weelzup, willy mugobeer, Wood Dragon, x
Anyone on the buddy list, or anyone who wishes to join the buddy list, is welcome to write a diary for GUS. Remember, snark diaries are appreciated, as are YouTubes, Pooties and Pandas.

No diarist schedules and you need a comment thread to chat in? Host your own GUS: Open Thread!

Wed AM: Ernest Hemingway
Wed PM: Vacationland
Thurs AM: Joan of Arc
Thurs PM: KentuckyKat (7PM)
Friday AM: Leo Tolstoy
Friday PM: Ceiling Cat

9/15 - The GUS-A-Thon Nicodemon Fiesta! Celebrating 3 Months of GUS!
Your diarists for today are:
East Coast AM: bsmechanic
Mid-afternoon: ChocolateChris
East Coast PM: bgblcklab1
West Coast PM: Positronicus