Last weekend was the third annual Hyde Park Jazz Festival. Good music, and a good time was had by all.
Sax soloist from a jazz band from a local high school:

From the same set, an entry into the Annals of Photographic Excessiveness:


That's a 500 or 600 mm lens, the sort of thing which runs several thousand dollars and needs a Sherpa to help with the transport. For taking pictures of people ~15 feet away.
Let the music move you:

Barack showed up, sort of: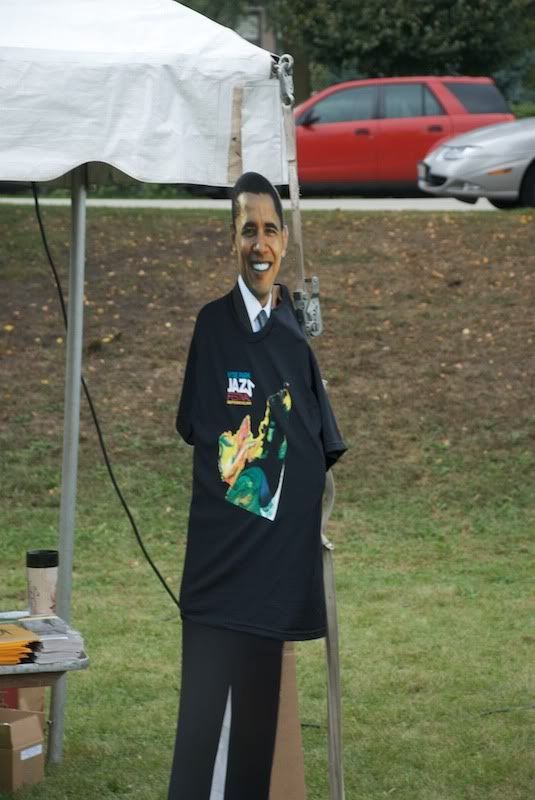 (there was a matching Michelle cutout as well, on the other side of the booth)
The founder of the festival died this past winter. Several of his friends put together a small ensemble to honor his memory: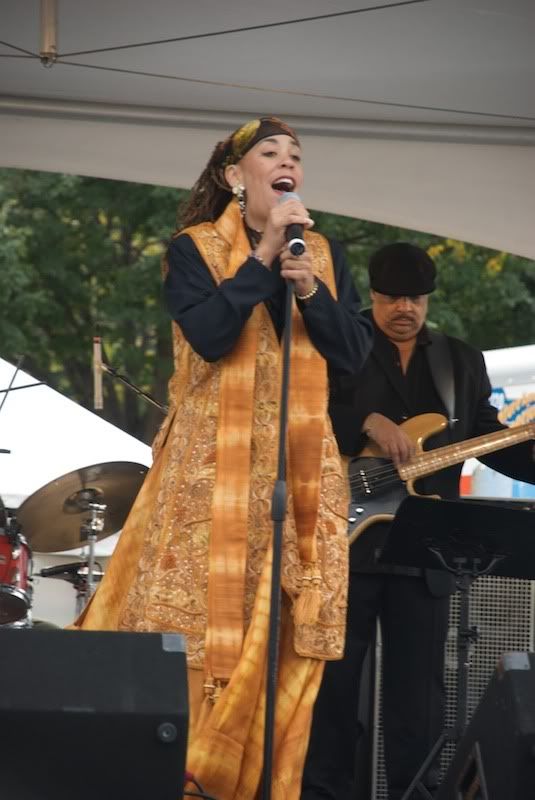 Hyde Park has some nice architectural features, several of which were used as venues.
Rockefeller Chapel:


I saw a string ensemble playing music that was a classical/jazz fusion. More of a muddled mess to my ears, the only real musical disappointment of the day.
Walking half a block up the street, we go from neo-Gothic to Prairie School and Frank Lloyd Wright's Robie House: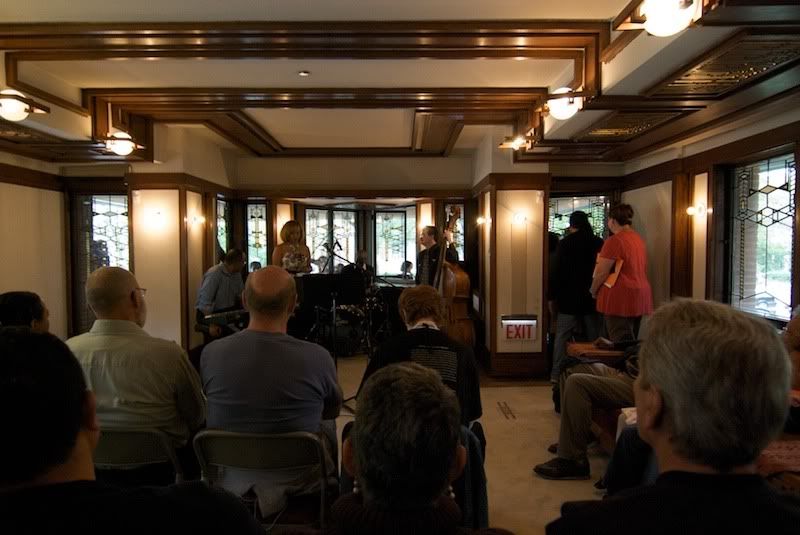 That was pretty special; I've been on tours of the house a couple of times, but had never had the opportunity to sit down in the living room for an hour and listen to a very nice instrumental quartet.
Finally, a singer and part of his backup band: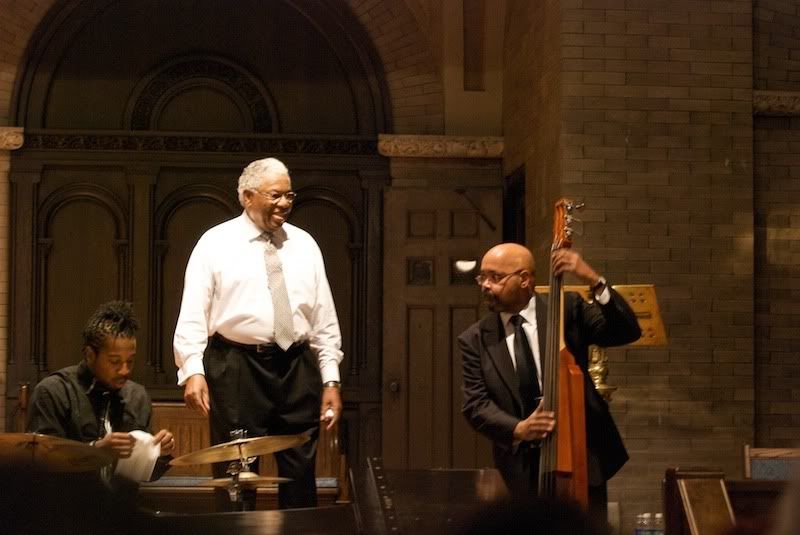 -dms