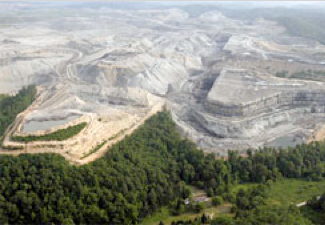 The Obama administration is taking a step toward ending mountaintop removal mining (MTR mining). Last July, the Army Corps of Engineers (Corps) proposed a new rule to eliminate quickie permits for valley fills that mining companies consider crucial to "economical" mining. The Corps is now holding public hearings on this proposed rule, and these comments must be considered before issuing a final rule.
If the final rule prohibits the use of quickie permits, then MTR will not be eliminated but greatly reduced because mining companies will have to obtain regular Clean Water Act (CWA) permits that require a more thorough review of environmental impacts. This review should include how MTR mining contributes to climate change, not just by the use of coal, but also because this mining process clear cuts forests that serve as carbon lungs. Moreover, the environmental review should also consider whether there are alternatives to a project, such as wind farms located on mountaintops.
Cross-posted from DK GreenRoots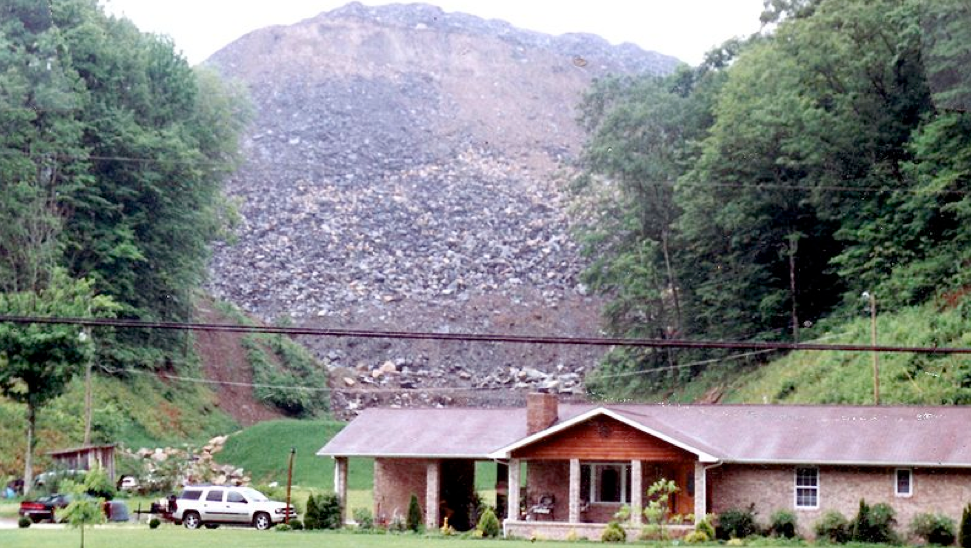 The Corps is currently holding hearings in West Virginia, Kentucky, Tennessee, Pennsylvania, Ohio and Virginia to obtain public input on a proposed rule (pdf file) to end the streamlined quickie permitting process for coal mining. Ending MTR eligibility for Nationwide Permit #21 (or NWP 21) is based on changed circumstances. Since NWP 21 was first issued in 1982, surface coal mining activities in Appalachia have expanded to include MTR mining that has greater individual and cumulative impacts on streams and aquatic resources. Another reason acknowledged by the government is that a federal court "directed the Corps to cease processing of NWP 21" in that district.
The purpose of a NWP is to regulate with "little, if any, delay or paperwork" categories of activities on a nationwide basis in a streamlined regulatory process. The Corps is supposed to determine before issuing a particular NWP that a category of activities are similar in nature and will cause only minimal adverse environmental effects on both an individual and cumulative basis. [33 U.S.C. § 1344(e)(1)] A proposed NWP will be issued only after the Corps provides the public an opportunity for comments and a hearing.
The NWP is essentially a group permit that does not provide the more detailed environmental review required for individual permits. The Corps issues NWPs in the federal regulations by subject of activity, such as Fish & Wildlife Harvesting, Oil & Gas Structures, Bank Stabilization, etc. NWP 21 is for Surface Mining Activities and has been used by mining companies for valley fills and surface impoundments. [Ohio Valley Environmental Coalition v. Bulen (2004) (district court)]
The reason for the easy permit process is that NWPs are supposed to be limited to authorizing "minor activities that are not controversial" and that would have only "minimal cumulative adverse effects on the environment." Thus, the NWP typically is a boilerplate permit with conditions and environmental guidelines that are applicable to a category of activities rather than the individual project. There is also minimal public notice and input for the particular mining project covered by a NWP 21. On the other hand, the individual permit process is structured to provide more information for the decision makers through the public notice and comment process.
NWP 21 has been used to authorize around 1/3 of MTR mining projects. Looking only at several environmental impacts recognized by our government provides an indicator of how much destruction has been allowed that clearly is beyond minimal impacts requirements for NWPs:

The Congressional Research Service reports that valley fills are killing the streams, aquatic and wildlife habitat by suffocation, altering flow patterns, increasing the number and severity of floods and degrading water quality with mining overburden pollutants.
During 1985-2001, there were 6,700 valley fills in central Appalachia. The EPA estimated more than 1,200 miles of valley streams had been "impacted" and more than 700 miles of streams had been killed, buried entirely.
Government studies show that streams not buried by mining waste "carry high levels of silt and toxic chemicals."
The U.S. Fish and Wildlife Service estimated that 244 species, including endangered species, suffered "unprecedented" impacts by the loss of forest and aquatic habitats.
A study by federal regulators predicted that one valley fill "could increase peak runoff flow by as much as 42 percent" resulting in increased flooding.
There are also climate change impacts. As part of the MTR mining process, mining companies kill "America's own little miniature rain forest," which is also the death of the "world's most diverse temperate hardwood forest" that functions as the "carbon sinks and lungs of the East Coast":
According to a rough estimate by West Virginia University bio-geochemist William Peterjohn, the deforestation could add as much as 138 million tons of carbon dioxide into the atmosphere -- and that's not even counting the even-larger CO2 emissions from burning the coal.
The EPA reported in 2003 that 7% or 400,000 acres of "rich and diverse temperate forest" had been killed during 1985-2001. That same year another 20, 579 acres were approved for strip mining, which is triple the previous year and is the most new acreage approved by our government for stripping since 1989. In 2006, it was estimated that another 100,000 acres had been killed since that EPA report.
Environmental reviews should also include the question whether there is an alternative to the proposed project. Wind farms are one alternative.
Replacing MTR with wind power has the obvious environmental benefits of not destroying mountaintops, streams, and eco systems. In terms of climate change impacts, MTR mining of Coal River Mountain would yield 58 million tons of coal in a 14-year lifetime, causing the emission of 170 tons of CO2. If wind energy is used on this mountain, it will prevent the release of 104 million tons of CO2 over the same 14-year period.
A study found that Coal River Mountain offers high-quality wind resources: 220 turbines could be located on the ridges, generating "1.16 million megawatt-hours per year: more than several of the state's operating coal-fired plants." In fact, this wind farm could "produce enough power for 150,000 homes." Computer modeling showed that MTR mining that decapitates hundreds of feet from the mountain changes the wind patterns and reduces the wind speed. Thus, if MTR is allowed, "no wind farm will be possible any time in the future."
Congress needs to start thinking about the external costs of continuing MTR and about the bigger picture of human, environmental, and climate change impacts now and in the future.