Over the past few months, Sara R has been creating a series of "community quilts" bearing messages of healing, support, and love. One of the recipients is my partner, Kitsap River, and we finally received it yesterday.
Edited; first picture resized per commenter's request
Warning: image-heavy content over the fold...
A number of Sara R's quilts have been commissioned by the DailyKos community for members of this site who are facing serious illness (or in one case, losing one's home in a devastating fire).
All of them contain messages from you, the DailyKos community, and all of them carry a great measure of love and support for their recipients.
As I mentioned, we collected Kitsap River's quilt from the Post Office yesterday. Here are a few pictures I grabbed on my cellphone camera as she was reading what you've written her (please excuse the image quality):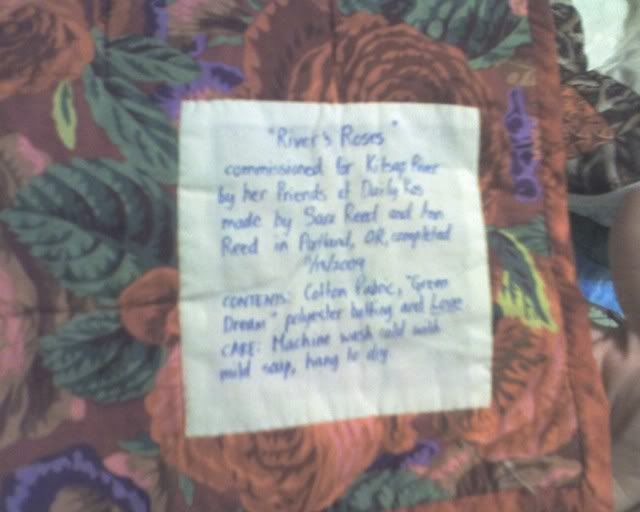 You can see the rose-pattern fabric on the quilt's back.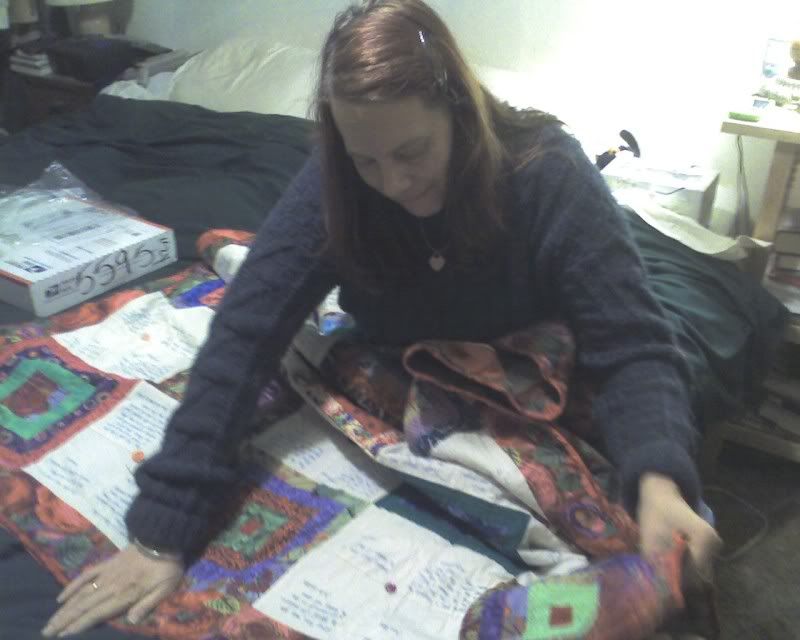 Reading some of the messages of love.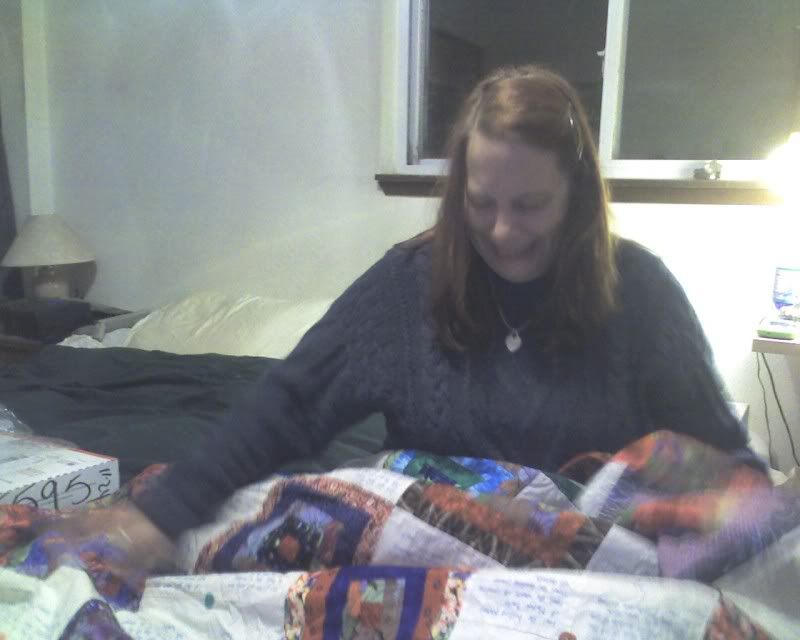 Tears of joy.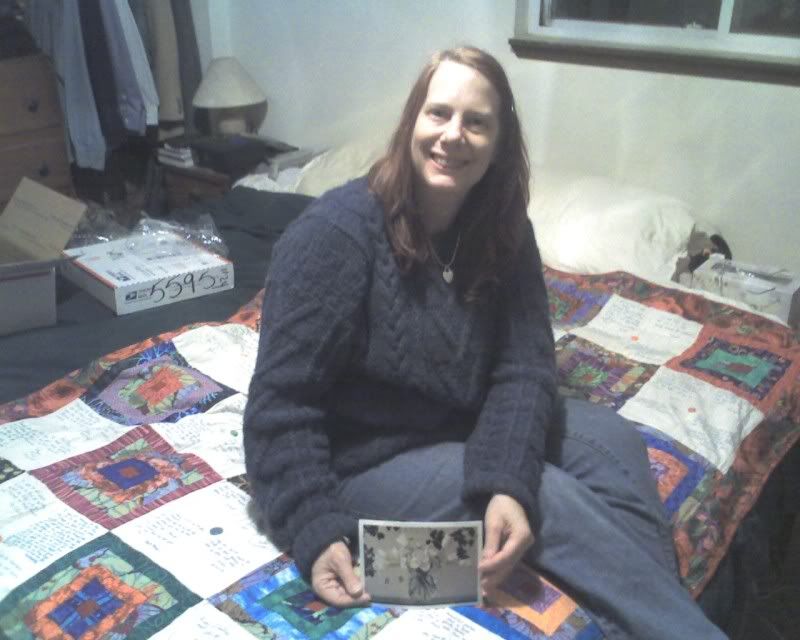 Here, Kitsap River holds the card Sara R sent with the quilt.
And now (despite poor lighting and fuzzy focus), here are a few of the many messages of love and support you Kossacks sent her...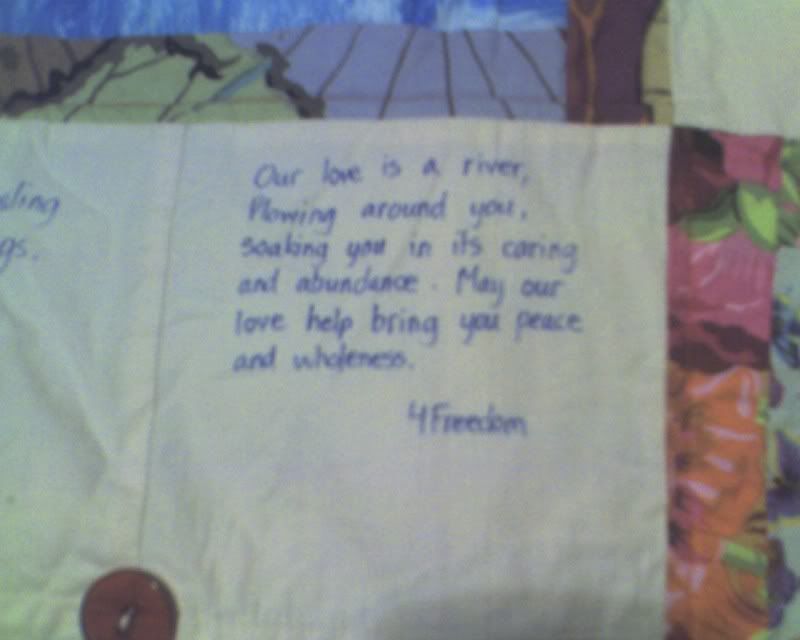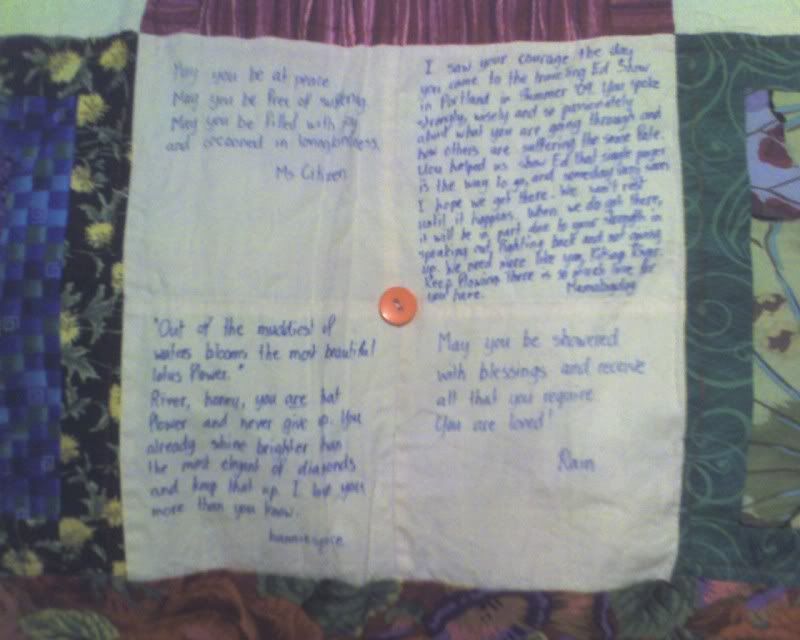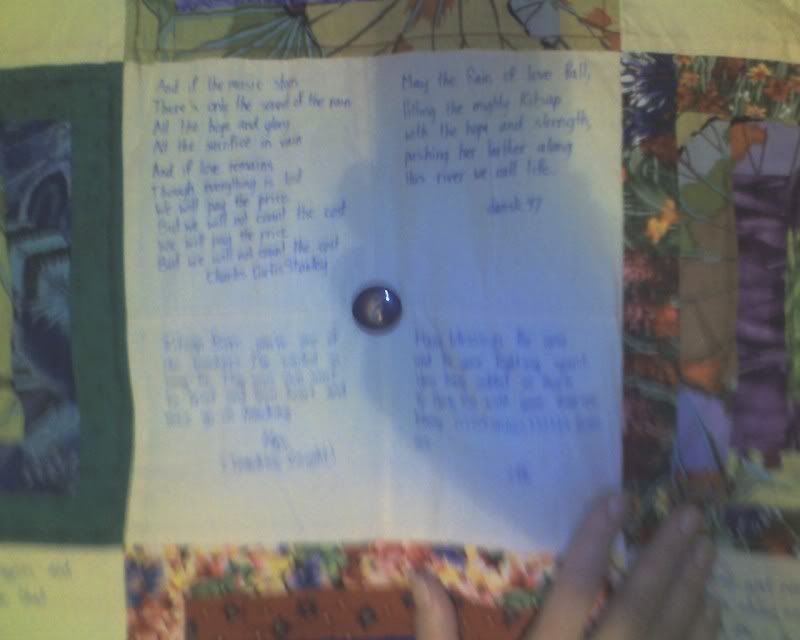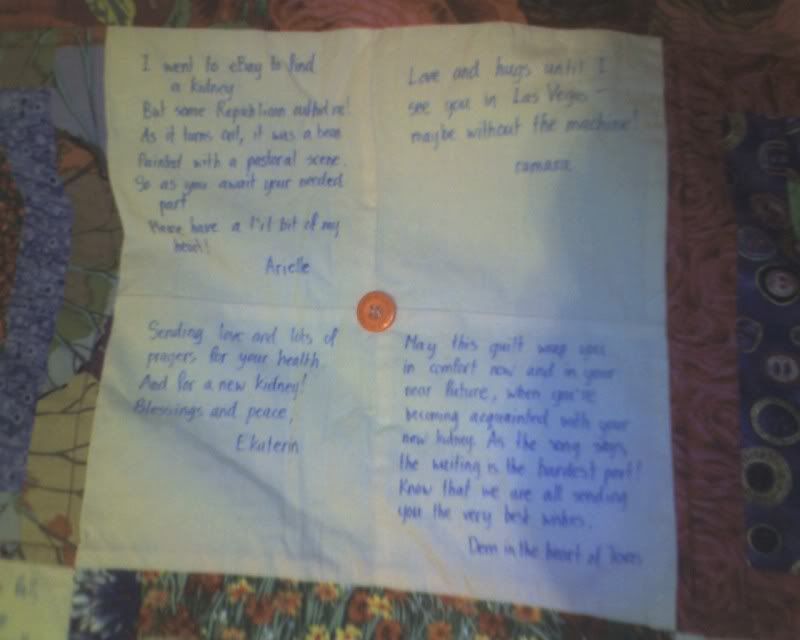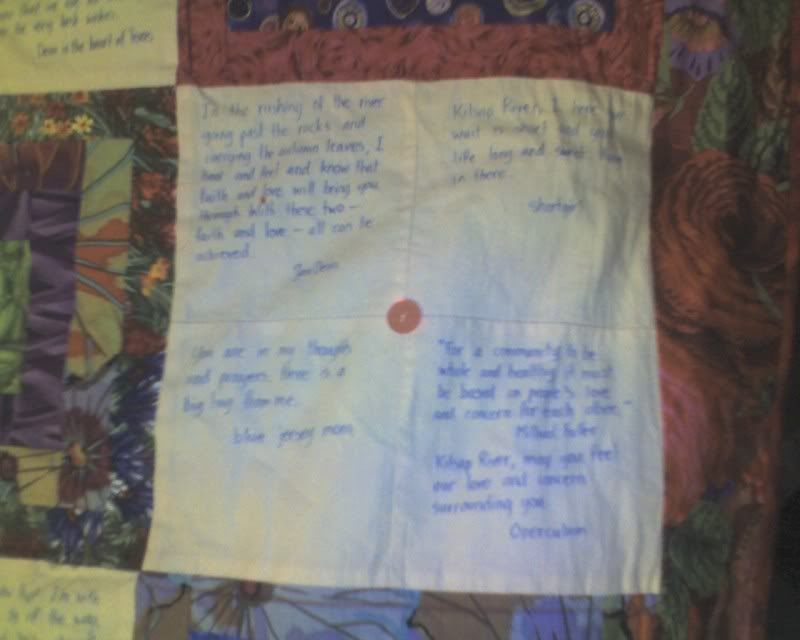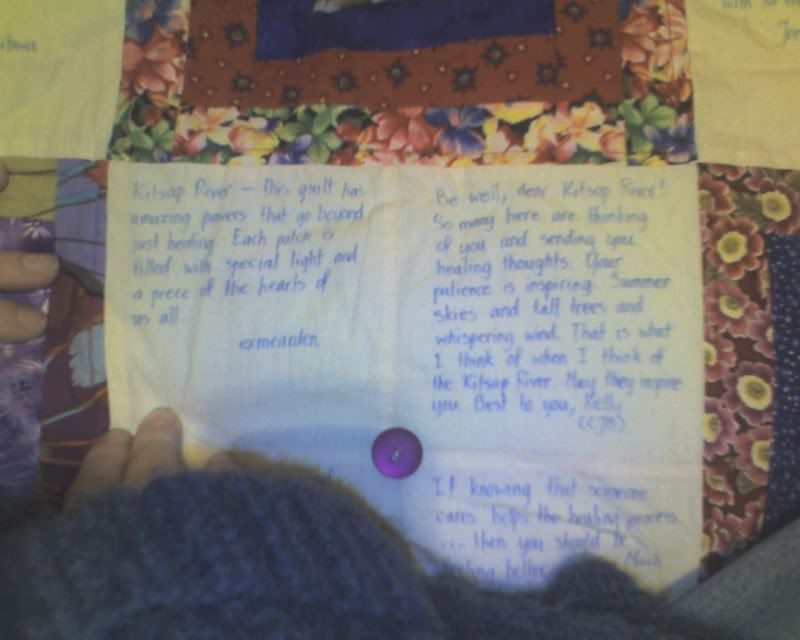 And finally...

My beloved Kitsap River, wrapped in Kossack love.
If any of you are so moved, please support Sara R with a small PayPal donation to help defray her costs.
Thank you from the utmost depths of my heart.