A short journey on snowshoes.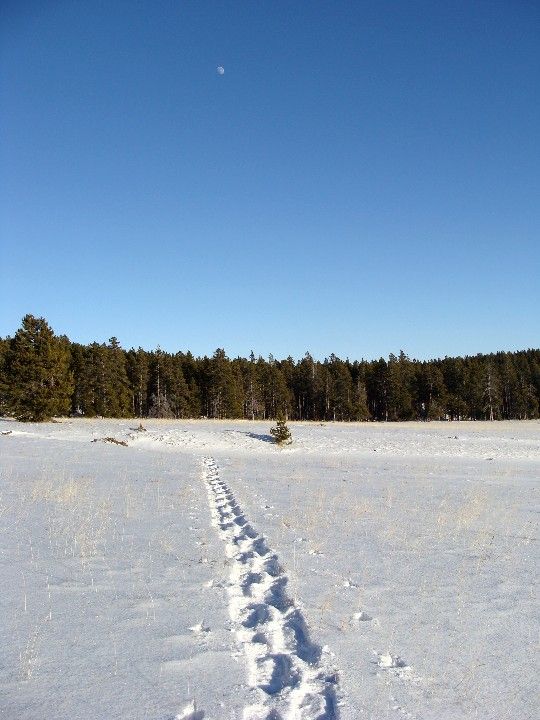 One of the most wonderful things about snowshoes is that almost anyone can use them. There's no need for ski lessons. Within minutes you can be out in the wilderness. Okay, okay. Modern snowshoes are far easier to walk in than the old traditional wide design – no Texas straddle - although there are many purists who scoff at narrow aluminum frames. And if the snow is not very deep or windblown, then you have to be careful for rocks and branches. But really, it's little more than walking deliberately.
First I have to get over the split-rail fence –
Which I accomplish with all the grace of a princess.
Then I head across a sparkling meadow towards the forest.
There's a reason that the trees don't have a lovely coating of snow.
The blizzard that just came through had 60 mph winds – maybe higher in the mountains.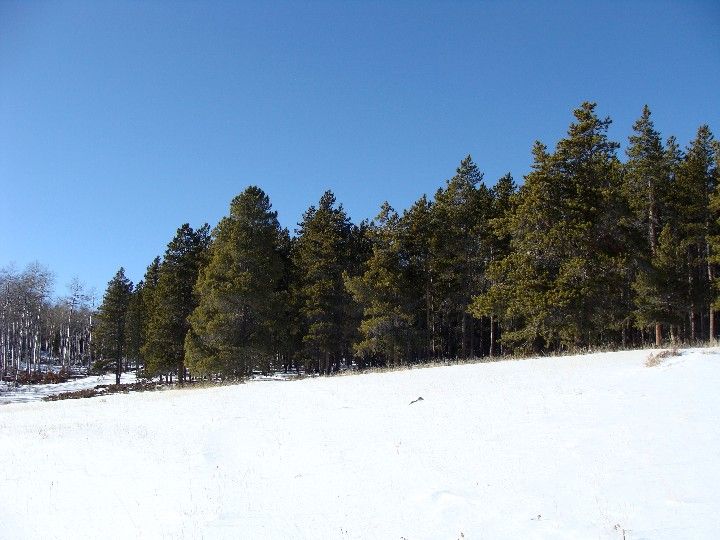 After climbing up through the woods,
I see the Bighorn peaks as the trail opens up again.
If you go with me and like to keep a killer pace, you will be disappointed.
I take frequent banana, photo, and meditation breaks.
Where else can one find absolute and total silence under a dome of sapphire?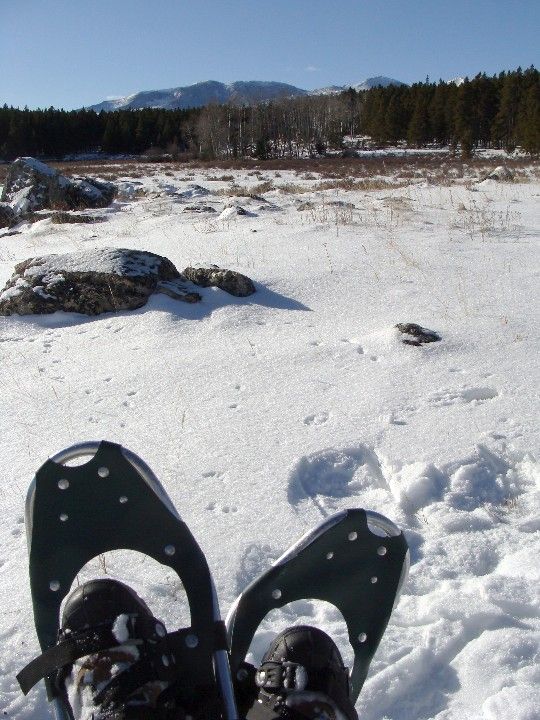 I am always attracted to aspen groves – in all seasons –
Even though that means I have to wend my way through the brush.
Because I like to look up.
Another grove has recently burned. Fire and ice.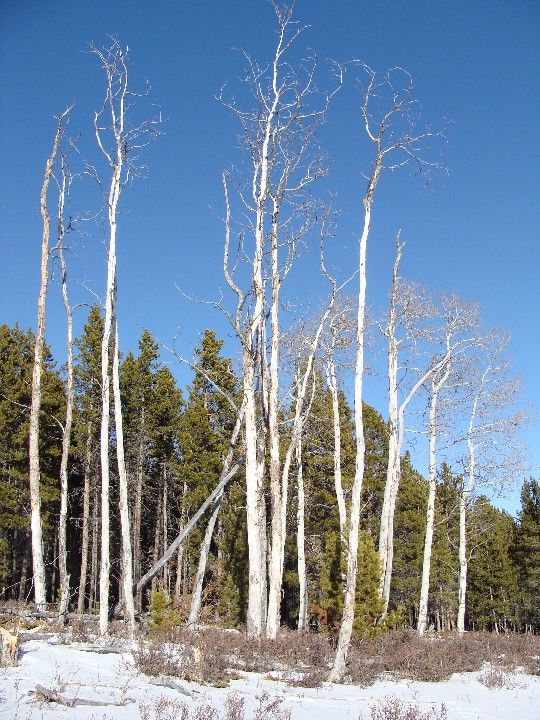 The Bighorns in winter.
In early winter, the willows along the creek bottoms still have a deep red hue.
I notice that the waxing half moon is out.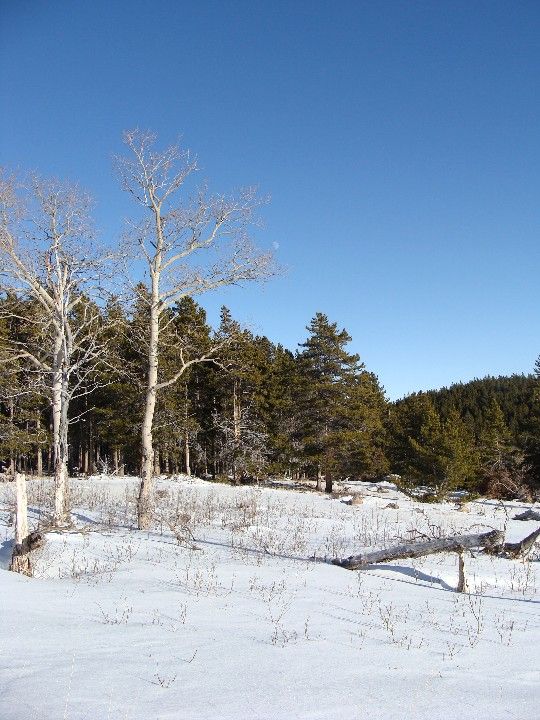 By now I am in a state of absolute delight.
The sunshine is glorious. Everything is touched by magic.
As I look deep into the Cloud Peak Wilderness.
But the days are short in midwinter.
From the overlook, I turn to head back.
Coming down the hill, the snow is hard-packed from the wind and sun.
Each step is accompanied by a crackle and crunch –
As my snowshoes break through the crusty snow.
Another big rock.
The lowering sun tempts me to sit again.
As the blue of the sky deepens in the late afternoon –
The winter moon shines more brightly.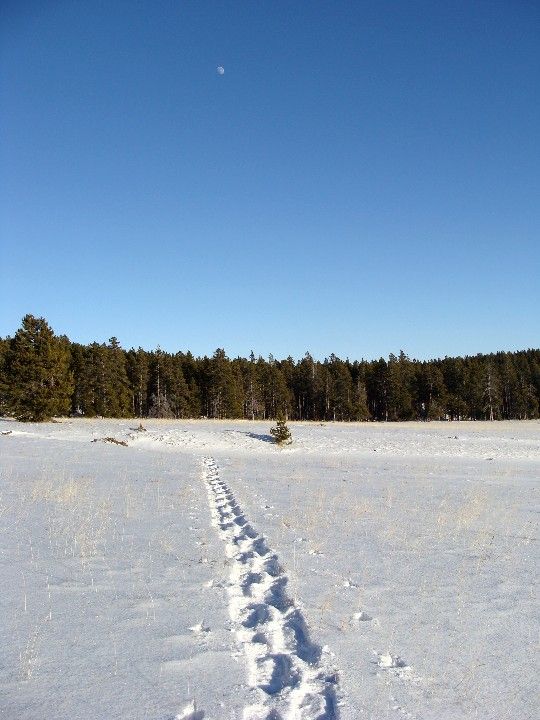 And my shadow lengthens.
<<<>>>
Happy New Year - from the Bighorn Mountains of Wyoming!