The logo of the Alaskan Independence Party says:
ALASKA FIRST, ALASKA ALWAYS.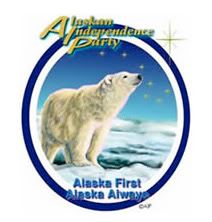 Palling around with Joe Vogler, founder of the AIP,
The same Joe Vogler who said:
"The fires of Hell are glaciers compared to my hate for the American Government."
"I'm an Alaskan, not an American. I've got no use for America or her damned institutions."