Morning Daily Kos members
Go Daily Kos!!!!
You can email me the amount if you don't want to report it here. email in profile. (I prefer posted here so other people can keep track, too)
Well it has been a very exciting past few days for TexMex and the Daily Kos. In The last few days we have been hammering away with donations to the shelter box site.
It has been very noticed by the Shelter Box USA people that donation have been keeping in with some whacky name called the Daily Kos.
I spoke to their communications officer bout the effort and receive some emails from them thanking us for our efforts! Including one email from the president of the board of the Shelter box USA
Here is the
Secure donation page
United States Shelterbox page
Canada Shelterbox
http://www.shelterbox.ca/
Shelter Box home page
http://shelterbox.org/
Go Daily Kos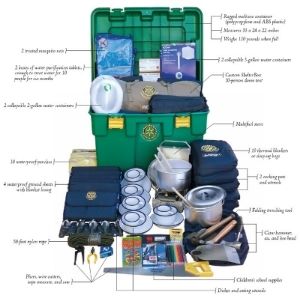 You can catch all the thrilling action the past few days here
Here is the letter from Shelter Box USA!!!!
I am the President of the ShelterBox Board and I wanted to thank you for your ongoing efforts to raise money for Haiti. I assume you are the person who started this effort. If not can you please pass this on to those responsible. How did you know about us? Do you want me to send you news updates and pictures as they become available?

As you know the situation there is dire. We have had a report from our people in Haiti that this is worse than the tsunami. Also one Haitian has told our team that Haiti is gone.

Please let me know what we can do to help you get the word out. We are posting a thank you to all the donors on the blog, but I wanted to thank you personally for your efforts.

Ed

--
Providing Dignity to Disaster Survivors

Ed Koplos
National Representative
President of the Board of Directors
ShelterBox USA

Florida 941-752-3208
www.shelterboxusa.org
Lastest Update: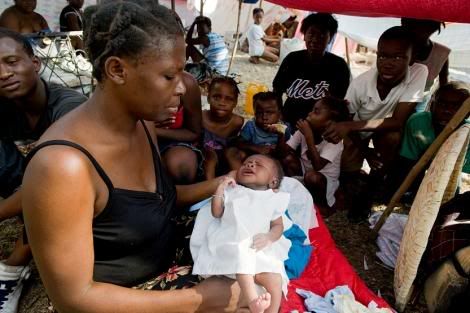 This picture shows Elda Exeuatug, mother of 20-day-old baby Samanya, who has not received any help or relief and her baby is starting to get rashes. She said: 'I have no idea how to cope with this. We have nothing no food, water, shelter we are desperate'. Photogrpah: Mark Pearson
ShelterBox has established three separate operational centers in and around Haiti to help distribute assistance to the estimated one million people left homeless by the devastating 12 January earthquake.
The three-person ShelterBox Response Team (SRT) in Haiti has set up an operations base in the capital Port au Prince with the assistance of local Rotarians to co-ordinate the delivery of aid in the country. They are working with the French aid agency ACTED to determine the areas in most need of assistance and are training personnel to put up tents ahead of their arrival into the devastated country.
Speaking from Haiti, Mark Pearson said: 'Tens of thousands are displaced living in the capital with no proper shelter, water or food and hospitals are completely over run.'
The Haiti operation is being supported by logistical hubs set up in Miami and the Dominican Republic capital Santa Domingo. ShelterBoxes have been flown to both cities for onward transportation to Haiti. Overall logistical co-ordination is being managed from ShelterBox HQ in Helston.
ShelterBox Head of Operations John Leach said: 'This is the largest, quickest and most complex deployment in our history. We are now very well organised across four countries to get ShelterBoxes to the people of Haiti quickly.
'We are now set up to channel aid to those in need efficiently and effectively in the days and weeks to come. This is a long term commitment from ShelterBox and we have to sustain our initial push.'
Warehouse volunteers continue to pack ShelterBoxes day and night at the ShelterBox HQ in Helston. More than 3,300 ShelterBoxes have been committed so far, enough to help up to 33,000 people. Given the enormity of the disaster, more boxes are being packed ready to be sent to the Caribbean country.
ShelterBox Founder and CEO Tom Henderson added: 'The need in Haiti is huge. Current estimates are that there are over a million people who have lost their homes.
'We continue to rely on the support of volunteers and donors to allow us to help them in the days and weeks to come.'
--
Providing Dignity to Disaster Survivors
Ed Koplos
National Representative
President of the Board of Directors
ShelterBox USA