I got this mailer from my New York State Assemblyman, Greg Ball, today. Looks like someone wants to corner the Tea Party vote...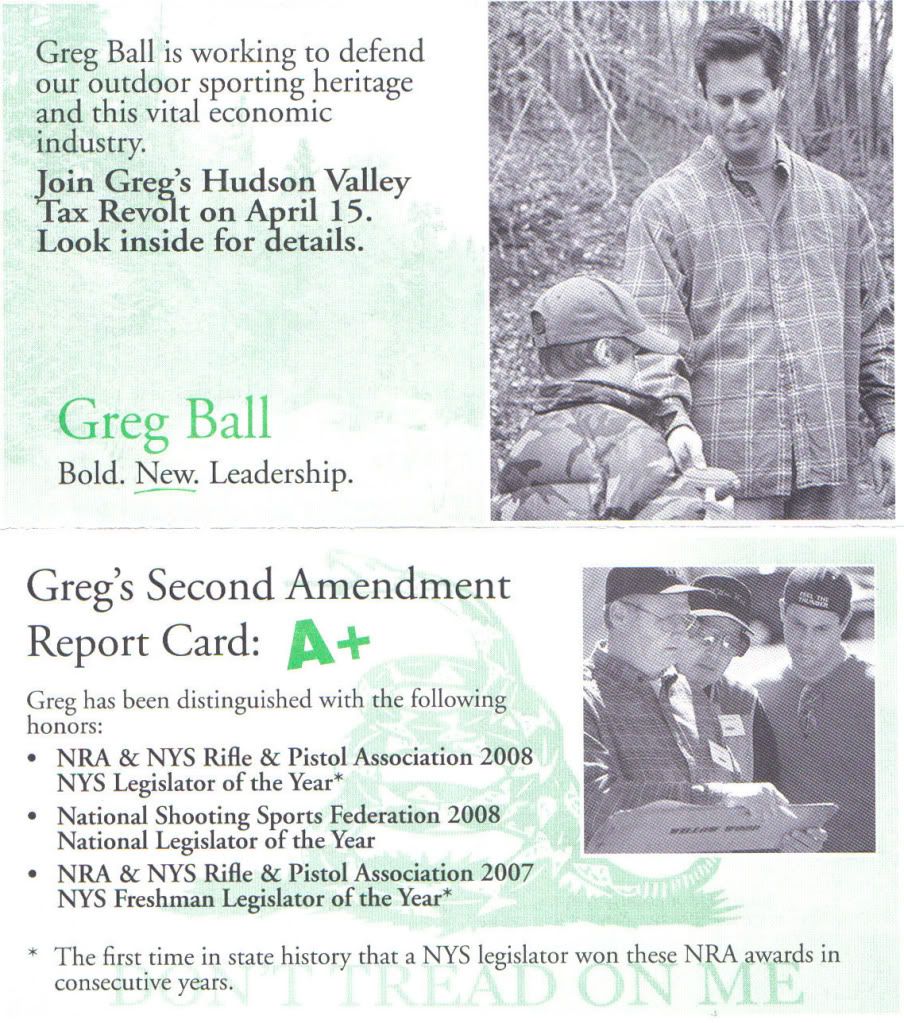 So Ball is targeting people who like guns, and inviting them to an event he calls a "Revolt." Have we lost the art of subtlety? There's not even any coy faux-denial of what he's getting at. It's pretty much "Grab your guns and come to my revolt party." I've always known Ball was a wingnut, and perhaps a bit loopy, but this seems particularly blatant.
He was originally planning to run in 2010 to unseat our Democratic Congressman John Hall, who's a pretty neat guy. But a few months ago he scaled his ambitions down a bit to run for the State Senate seat currently held by Republican Vinny Leibell. There are rumors that Leibell's looking to become the Putnam County Executive, but lately he's been refusing to comment on whether he'll try to hold his seat or not. The bad blood between these two goes way back, so it's possible Leibell just wants to stick around to kill Ball's career himself in a primary. (Ball once gave out Leibell's unlisted home phone number in a district-wide robocall.)
That's probably the best outcome we can hope for right now. Leibell isn't great, but Ball is a nut, and the local Democrats didn't even run anyone for the seat in 2008.
To illustrate the point, here are the campaign materials of the guy I voted for: