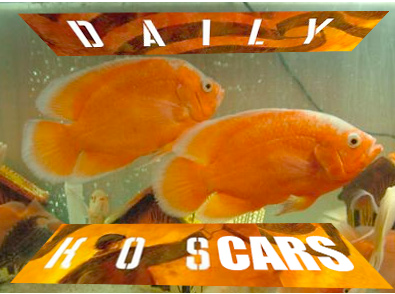 This is the last diary to submit nominations for Diary Series and Commenters. Nominations were officially opened the other day in Daily kOscars 2009: Nominations for Diary Series & Commenters Now. Last night, I updated the categories for noms. If I missed your nomination, please let me know so I may update the list. Also, mcjoan was nominated for Comment of the Year for her video performance of "Socialist fuck-stick" from one hate mail letter. However, as shown in the nomination box below, each nomination for this category has a link to the comment so that people can read it before voting. I cannot find a link to mcjoan's comment, which is needed before I can add her to the nomination box. If anyone can provide the link, it will be much appreciated.
This weekend we will be constructing our polls for voting, and then hope to open voting on Monday. Voting will remain open for quite a few days and then awards announced on March 7th.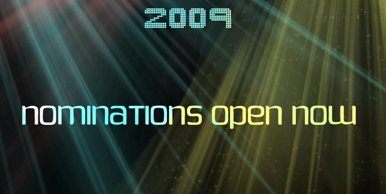 kOscar Nomination Categories for Diary Series
:
Black Kos, WGLB Presents, Indians 101, Brothers and Sisters, SheKos
(These are community diaries that benefit DK):
Diary Rescue, Jotter's High Impact Diaries, Top Comments, Sara R Community Quilts, Welcome New Users, GUS, Ask A Kossack
(These are community diaries that benefit DK and/or people in the U.S. or around the world):
Netroots for the Troops, IGTNT, Feeding America, Aids Walk Austin, Tropical Storm/Hurricane Updates, TDS/TCR
:
Mojo Friday, Pastor Agnostic's Sermons, Friday Night at the Movies, Saturday Night Uforia, The Grieving Room, Saturday Night Loser's Club, The Pootie Diaries, What's for Dinner, Soupin It Up W/Sped, WYFP, Totally Irrelevant Crap
:
DK GreenRoots, EcoJustice, Saturday Morning Garden Blog, Meatless Mondays, Haole in Hawaii's A Photo Diary, Muskegon Critic's Asian Carp, Dawn Chorus Birdblog, Marine Life Series, Hike On!
:
Green Diary Rescue, Steve Singiser's Polling and Political WrapUps, Sunday Talk, Cheers and Jeers, Open Thread
:
MN Senate Recount, Overnight News Digest, Capitol Hill Open Thread, Morning Feature, Tara the Antisocial Social Worker's Goddess, RedState Morning B.S., This Week in Editorial Cartoons, Torture News Roundup, Countdown with Keith Olbermann,
:
BookFlurries, Saturday Home Repair, Chronic Tonic, Purple Priestess' The Mad Logophile, Write On!, Daily Kos University, Sunday Puzzle, Pique the Geek, Friday Constitutional, Charolotte Lucas' Series, KingOneEye's News Corpse, DKos Travel Board, Nurse Kelley Sez, Saturday Painting Palooza, Thursday Night Healthcare, Teachers Lounge
:
History for Kossacks, KAMuston's History Series, LoE's New Deal Series, dsteffen's How regulation came to be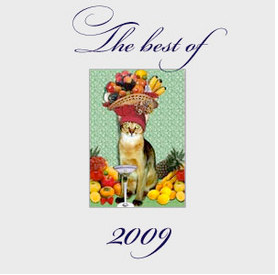 kOscar Nomination Categories for Commenters



:
DallasDoc, Gooserock, RFK Lives, blueness, Seneca Doane
:
nonnie9999, trix, rserven, Predictor, EddieC, Mishima
:
JekyllnHyde, Rimjob, Scarce, BlueJessamine, citizenx
:
kath25, Elise, Jill Richardson, slinkerwink, nyceve, noweasels
:
Video by irate and For your amusement by rb137 and I've always wondered how to turn mojo... by Meteor Blades and LOL John Bolton by citizenx and You are one of the treasures of this site by earicicle and Comrade ;) by Trix and Did anyone say mousetits?? by La Gitane