Netroots For The Troops is an organization that fundraises year round to send Care Packages to our Oversea Troops. The packages are filled and shipped at the Netroots Nation each August.
There are a couple of ways to donate, this year. You can make a one time donation by clicking the donate button, or register to be a Personal Fundraiser by clicking the register button to the left.
We're ready to help you get started by creating your own Personal Fundraising Page! Once you've signed up, we will email (within 72 hrs.)to you a Fundraising Kit that includes sample solicitation letters, how to order business cards, and tips for how to ask people to support your cause.
Use your imagination to raise funds. Last year we had a kossack and her daughters raise funds at a neighborhood event by selling lemonade. Talk your grocery stores, schools, church, neighbors, go through the stuff you never use and have a rummage sale, go Caroling For The Troops, or pass a 'Troop Tip Jar' around at your local St. Patrick's Day Parade. The possibilities are endless!
Each Care Package costs $220.00, with postage included(per TexDem). Create a Personal Web Page and sponsor one. If money is tight, use your imagination. It is within your power to make a difference in our Soldier's lives. You are the key!
We're asking you not to post a diary for your personal pages on Daily Kos. Daily Kos is NFTT's home base and we'll still be posting general diaries for fundraising on Daily Kos. We're also asking that you refrain from posting comments within the general NFTT diaries promoting your personal page.
What you can do is post a comment in Open Thread and other open forums requesting someone to go through your personal page to make a donation. You can also make your sig. line your donation page link. If you need any help with this, look up TriciaWyse or Khloemi
Create a Personal/Team Fundraising Page to support our Oversea Troops. Every single dollar will help!
When choosing today's music I looked beyond the performer. I payed no mind to their politics, their prison records, religious preferences or references, or their creepiness. Today we will celebrate our Troops.
The Pretenders will start us out today.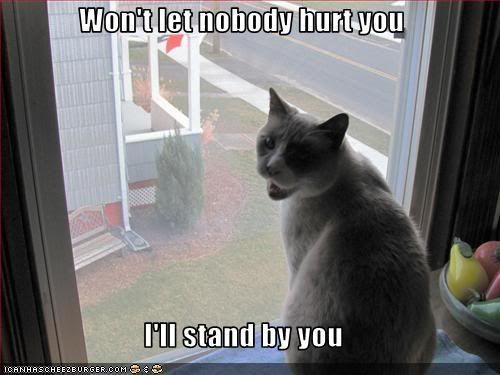 The New Radicals

Des'ree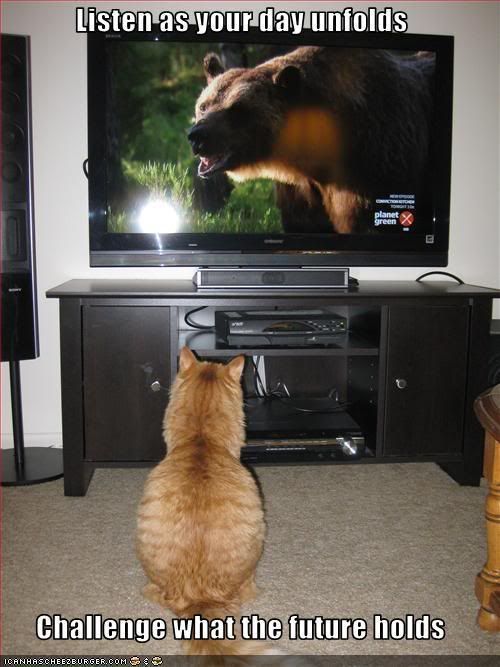 Stevie Wonder

Queen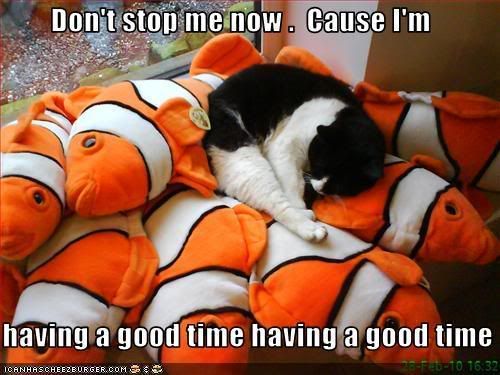 Creed

Journey will finish us out this week.

Create a Personal Page and make a difference for our Troops.
Many thanks to icanhascheezburger.com, source of many of the LOLpics.

Visit sites below to donate food to animal shelters at no cost to you.
Kibble buttons coded by BirderWitch