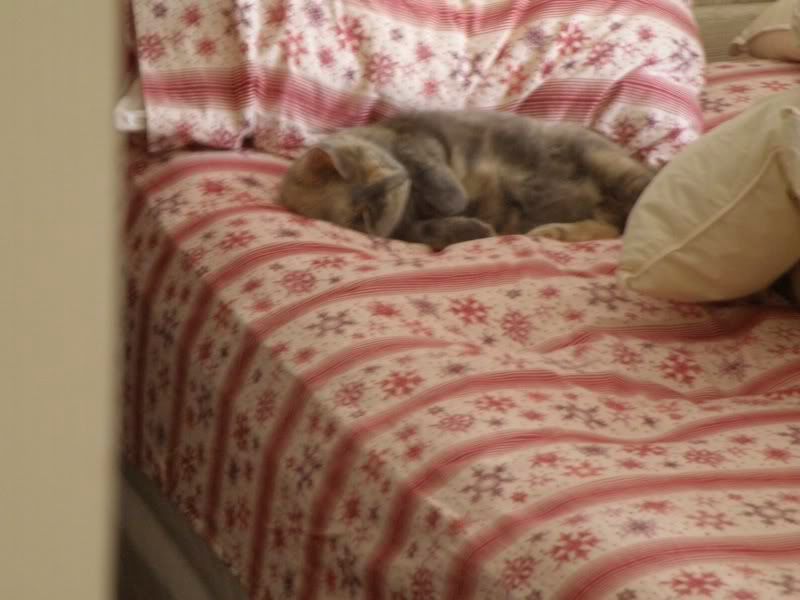 Why I didn't get to return to bed
Be forewarned. There be pooties ahead, matey.
I've never been much of a fan of April Fools Day. I like a prank as well as the next person, but in my life those pranks usually were reserved for ruining my birthday celebration on April 3.
So it would be joke gifts to honor my birthing day...in honor of April Fools Day.
Nobody knows where it all began.
But that hasn't stopped people from guessing...or stopped people from sending others on "fools errands" or other "wild goose chases".
I note that clicking on the photos will open larger versions.
Did it start with the Romans?
As the story goes:
Sufficient degrees of separation
When Constantine ruled the Roman Empire, a group of jesters persuaded him to make one of their own king for a day. Constantine agreed and made a fool, called Kugel, king on April 1. During his brief reign, the jester proclaimed that the day would be one of absurdities and hoaxes, hence the origins of the celebration.

Note: This theory was itself an April Fool's day hoax by Boston University professor Joseph Boskin in 1983. He fooled an Associated Press reporter into believing it, and the story was published widely before the news organization realized its mistake.

--Newsweek
I prefer the Chaucer version:
In the Nun's Priest's Tale (written around 1392), Chaucer tells the story of the vain cock Chauntecler who falls for the tricks of a fox, and as a consequence is almost eaten. The narrator describes the tale as occurring:
Augie, ready to pounce on Tribble,
who is abandoning the bed
When that the monthe in which the world bigan

That highte March, whan God first maked man,

Was complet, and passed were also

Syn March bigan thritty dayes and two
Queen of the computer chair
There was always the hope...which was most often dashed...that the joke gift would be replaced by a real one. Too often people seemed to think I should be satisfied with the humor. To this day, I don't really enjoy celebrating my birthday that much.
But no joke: the 62nd anniversary of my birth will be on Saturday...on Black Saturday again: the day that Jesus supposedly spent harrowing the demons of Hell, while at the same time resting in the cave. Dying can be so very energy-draining.
A feline April Fools: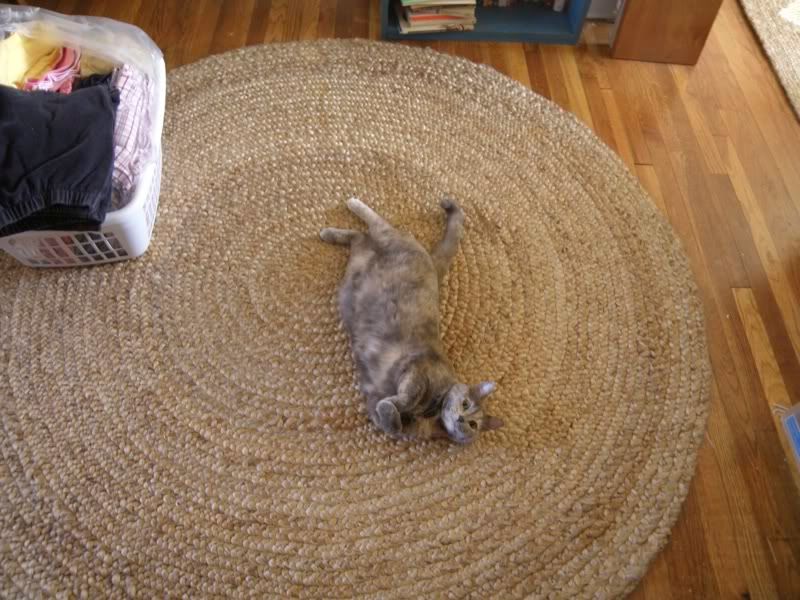 Rub my belly
Augie's general attitude today: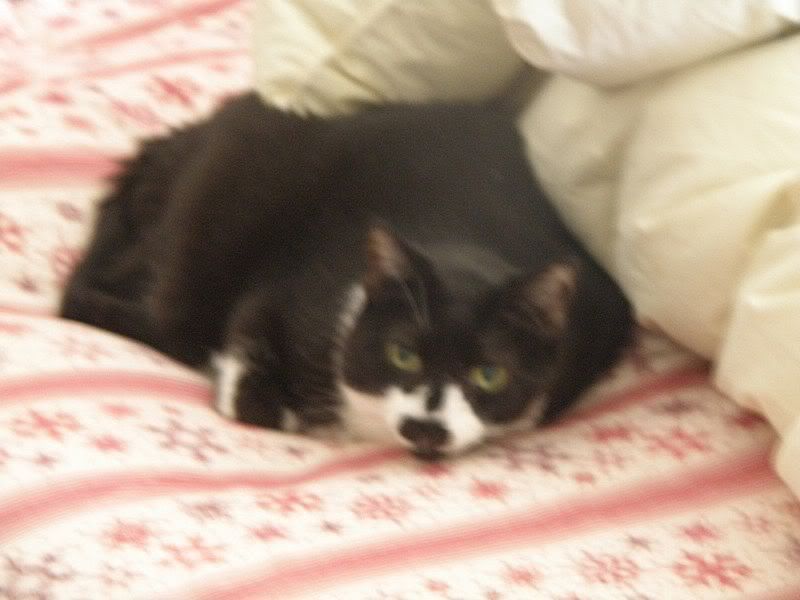 Leave me alone