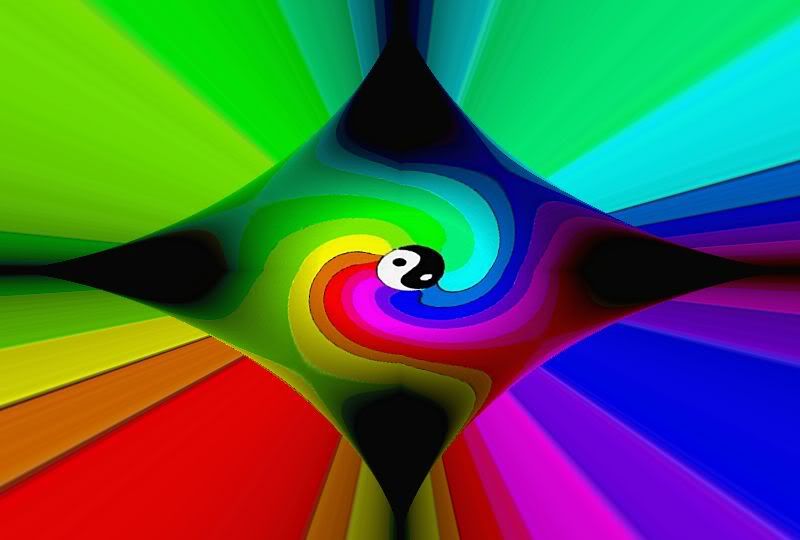 I've been observing some of the commentary, not just in the blogs, but also in the world at large, and have been debating with myself about whether it is time to start over, with a brand new education campaign, rather than just continuing the old one.
Some people just aren't up to speed...like the right-wingers who keep referring to us transpeople as being "gender confused". Nobody here is confused, except the people who can't grasp the concept of the separation between sex and gender...or the fact that DNA is not a life sentence, but rather a suggestion.
The thing is that we transpeople have done the deep digging into who we are and have come up with an answer that some people don't like. And those people think we deserve to be punished for acting on what we discovered about ourselves.
Sprinkled amongst the words in my essay is music supplied by some talented transfolk. I apologize in advance for finding nothing actually by Wendy Carlos at Youtube (but a lot of stuff "in the style of").
Originally posted at Docudharma
The Traditional Values Coalition, the self-styled largest non-denominational grassroots church lobby in America,"
warns of us the impending doom
that would arrive with the passage of
ENDA
:
Schools will then be forbidden to reassign any teacher undergoing a so-called sex change because this would be considered 'discrimination'.
This hits rather close to home, because I'm a transsexual woman and a teacher. From personal experience, I can tell you it is not that students have trouble comprehending, even supporting, one of us in transition, it is their parents.
Alvin McEwen has a response at his blog, Holy Bullies and Headless Monsters. You could buy Alvin's book, if you wanted to do so. You could certainly add his blog to your blog roll.
Sally Cat made the following comment last weekend:
Being an outsider to the GLBT community I have a lot more questions about transfolk than about GLB. Even in the SF area it is not a general topic and we don't know what or how to ask how to be supportive.

Just a thought.
RadioGirl brought us the sad story of Victoria Arellano, a transwoman from Mexico and undocumented immigrant who was jailed in a male detention facility and denied her AIDS medication...and died after two months. By reporting this story, RadioGirl was being supportive of our community.
More personally...local to you, yourself...you can try to expand your knowledge.
Transgender
people (aka transpeople) are people who have genders which deviate from the norm. I like to use the term "gender-variant" myself. Transsexual people, on the other hand, are people for whom this variance is so severe and life troubling that we seek to alleviate it through medical intervention. Transsexual is a medical term. Transgender is a group identification term...maybe even a political term. Many transsexual people, but not all, identify as transgender as well.
It was obvious that we, as a culture, have a hard time trying to understand the difference between a drag queen, transsexual, and a transgender, yet we find it very easy to know the difference between the American baseball league and the National baseball league, when they are both so similar.

--Ru Paul
Supportive people know and respect those differences. If you encounter someone and are unsure of that person's status, you can always ask. You might even make a friend.
Supportive people do not refer to one of us using plural pronouns in order to avoid choosing the correct singular ones. They use third person singular pronouns which we prefer be used...and they probably know what those are because they have asked. Most importantly, supportive people do not refer to transwomen as men or transmen as women.
Just recently Sam Allis of the Boston Globe wrote a piece about gay history in Boston, in which he referred to Rita Hester, whose murder sparked the creation of the Transgender Day of Remembrance, as a "transgender man".
I wrote to Mr. Allis and asked,
Was it really your intent to murder Rita Hester once again? She was a transgender woman, not man.
The paper corrected that, the next day, probably some place mostly unseen.
I can only speak for myself, but I fully expect that when I die, someone will think they have to share my "real name" (as if people are never allowed to legally change their names) and use the wrong pronouns...as some people do even now.
We can never judge the lives of others, because each person knows only their own pain and renunciation. It's one thing to feel that you are on the right path, but it's another to think that yours is the only path.


Michelle Alexandria Vaughn

--Paolo Coelho
I may not be able to judge people's lives, Paolo, but I can judge their actions, and so far in my life, they've come up severely lacking in compassion and empathy.
Sex is between your legs. Gender is between your ears. Thus it is never your job to decide the gender of anyone besides you.
And please try not to dehumanize us.
This whole educational process works best when people ask questions and I try to answer them. I'll give it my best shot if you will.