It's National Nip Sniffing Day! At 4:20 in each timezone, all pooties will sniff the nip and know they won't be sniffing alone. It is up to us, as parents, to warn our pooties about the dangers of The Nip. Nip goes by many other names. It's your job to keep up with the slang. Be very careful if you hear any of these terms: geezer, good butt, kibbles and bits, cat-juice, pony, Bay City Black, flea powder, dirt grass, mewster, thumb, Loki In The Sky With Diamonds, gravy, tea party, foo foo, plate-likker, tuna bake, cattabis, catviar, snackies, kitty flipping, cat crack and lid nipping.
At 4:20 today, will YOU know what your Pootie is doing? ::shutters::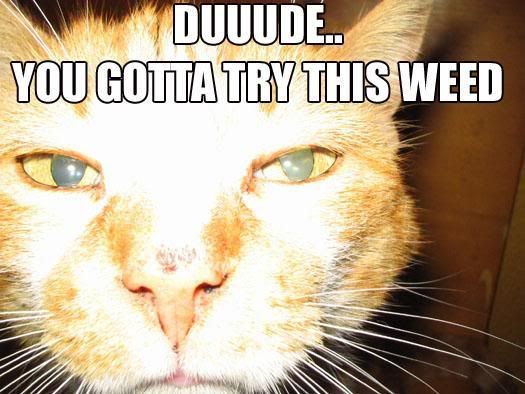 It starts very early in their innocent lives.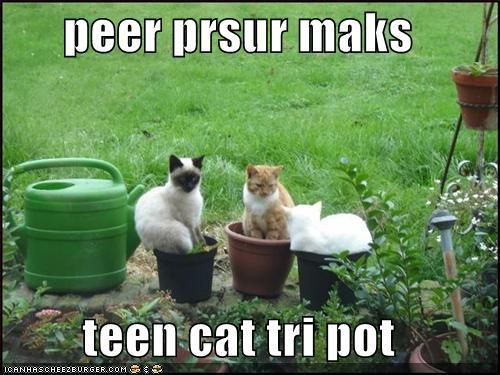 It's available everywhere they go.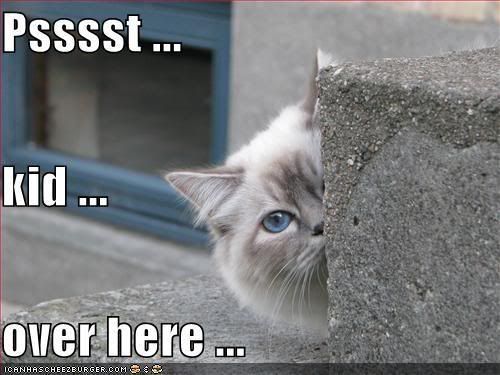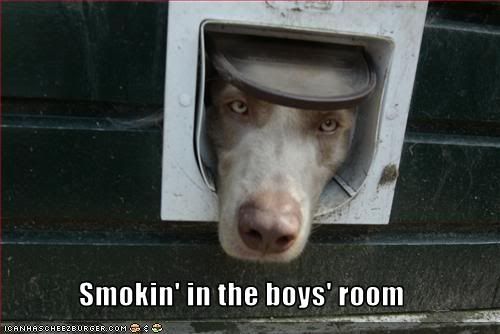 You might even have helped along their addiction.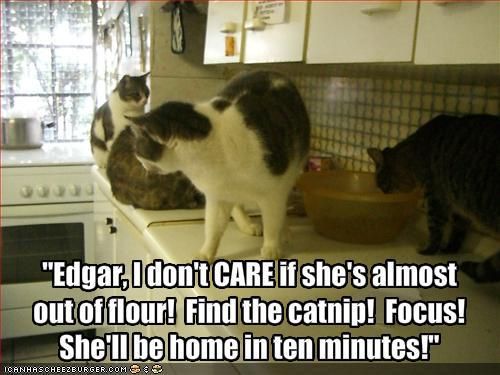 Slowly, things will begin to change.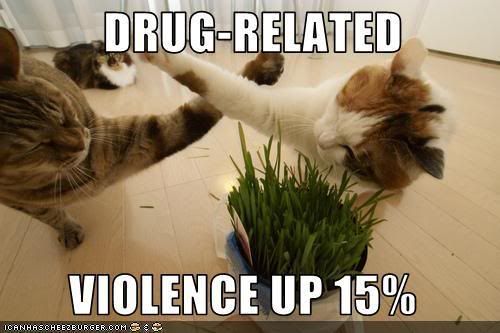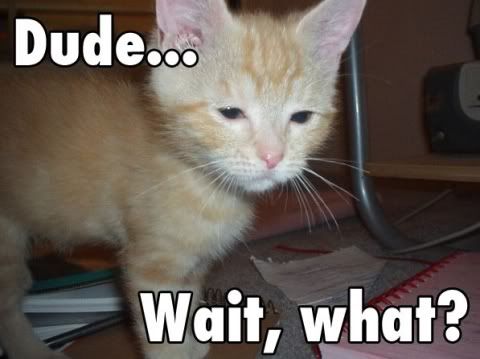 Munchies are other warning signs to look for.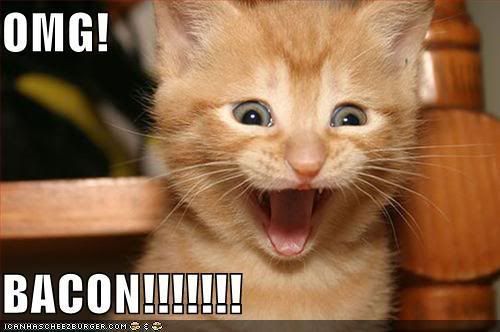 and distortions in their viewpoints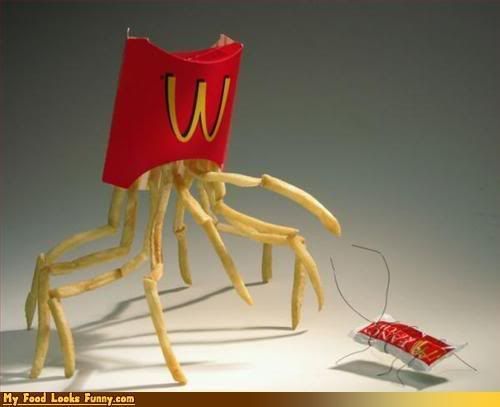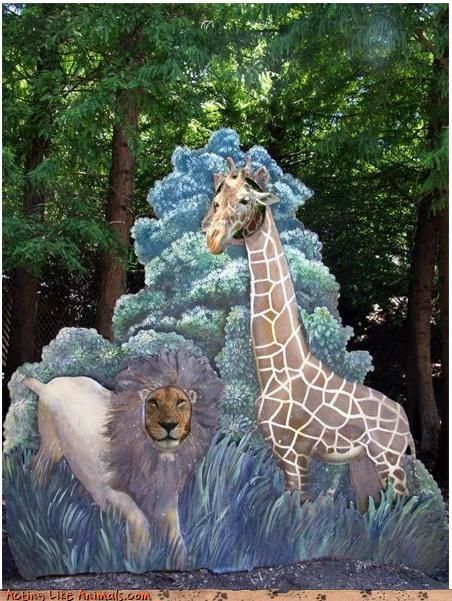 You need to do something NOW. Before it's too late.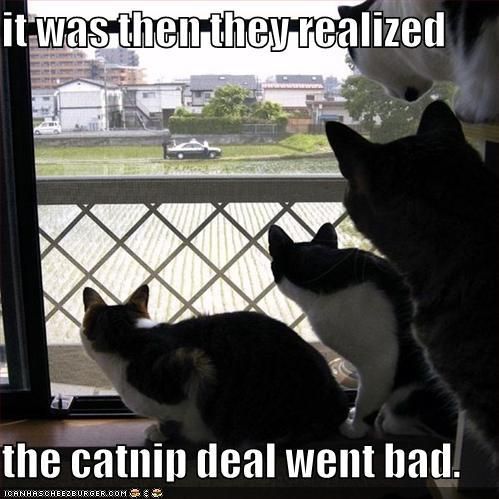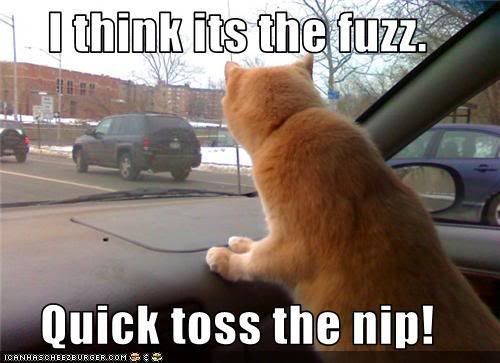 Don't let this happen to your Pootie!

Many thanks to icanhascheezburger.com, source of many of the LOLpics.

Visit sites below to donate food to animal shelters at no cost to you.
Kibble buttons coded by BirderWitch
StateofGrace has a great diary up here. Can you stop in and show her some love?