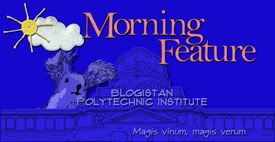 Massachusetts Democrats are about to primary each other again. After their three-way December primary and the subsequent less than "fired up and ready to go" effort, one can ask if they have learned that when the bluest state in the nation screws up, we all suffer. The answer is that they ... have.
More below the fold....
MA Democratic Convention - Big Exercise in Small-d Democracy
Or at least from the point of view of this first time state convention-goer, they have. The proof was not in the pudding of a narrowed down and thus less divisive primary ballot, for every contesting candidate made the ballot, but in the way those results were reached. From the delegate selection processes to the provision of parking (free!), affordable room rental ($25.00 a night!), and healthy food (including gluten free!), to the final upset result of the most contested race, MA Democrats went out of their way to make the Democratic convention a very big exercise in small-d democratic processes.
How it worked
The business of the Convention this year was to determine who gets on the primary ballot and, in the case of contested positions, to endorse one of the candidates for each contested slot, as well as to amend the Charter. Of the six state-wide office races, the four at the top of the ticket were uncontested incumbents: Governor Deval Patrick, Lt. Governor Tim Murray, Attorney General Martha Coakley, and State Secretary Bill Galvin. Two candidates contested the position of State Treasurer and three of State Auditor. And it was there, at the very bottom of the ballot, where the high drama occurred, and where progressives won big.
The Democratic State Convention has approximately 4000 delegates. Delegates come by way of elections at local caucuses or by virtue of their office (state or state party) so all the MA politicians present and past are there in abundance. Thus, controversial former Senate President Billy Bolger - the only politician with a brother on the FBI's Ten Most Wanted List - was sitting across the aisle from my delegation. Many, however, owe their delegate status to their application for affirmative action positions. There are quotas for youth delegates, new minorities, workers, low/moderate income, LGBTs, and people with disabilities. The outreach and quotas were not just for show; 1,500 of the 4000 were first time delegates.
Newcomer or old timer, humble or famous, each delegate sits with one of the forty State Senate Districts, which are distributed through the darkened arena. All voting is done on the arena 'floor', by voice vote, individually, in plain view of one's fellow delegates. Uncontested candidates are chosen by acclaim, and the ayes had it. For every contested slot, each delegate's name is called out by the "Teller" - who should be called the Yeller, but that's just your Professor of Analytical Linguistics being picky about words - then each delegate shouts out his or her choice. Each shout is repeated by the Teller and, when confirmed, the Teller 'marks the book.' Whips for each candidate stand shoulder-to-shoulder with the Teller, copying every word and every mark. Imagine 40 rugby scrums going on simultaneously, and you get an idea. Votes are then tallied backstage by computer and on paper, with each contestant's boiler room kept continually aware of the count, while the delegates wait.
While ballot races made the news, the charter amendment made history. The charter was changed to "reflect the inclusiveness of our state party by recognizing the presence and contributions of bisexual people and transgender people within our ranks." (As reported by local Yahoo group ddemdispatch's and everybody's favorite guide to conventions ins-and-outs, Kate Donaghue.)
The Ballot Races
To be on the primary ballot in September, each candidate needed support from 15% of the delegates. For the Treasurer's race, Steve Grossman, former candidate for governor and the owner of a century-old, local family-owned, union shopped, company, and a progressive was the far and away favorite. Progressives votes for their candidate, all 3000, could not give Grossman an uncontested endorsement. His opponent, Boston City Council member Steve Murphy, received just enough votes from the Boston delegation - controlled by Boston Mayor Menino, who for this observer marches to a drummer that only he hears - to make it over that 15% line.
This left progressive hopes invested in the race for State Auditor, where their chances seemed slim to non-existent. For the past 24 years, including 16 years of Republican governors, there has only be one auditor, Democrat A. Joseph DeNucci. With his retirement, Republicans saw a plum chance, for the auditor has subpoena power over every office and branch of the state government. The Republican candidate, Mary Connaughton, has promised to be a pit bull at the legs of every Democrat in office or public service.
Against her were three potential Democratic candidates: Guy Glodis, whose position as Sheriff of Worcester County and socially conservative values seemed give him the symbolic and real arms needed for opposing a red meat opponent; Suzanne Bump, a former State Representative with past experience in state service (and currently a lobbyist); and 31-year-old newcomer Mike Lake, with the pertinent credential of having run White House operations under Bill Clinton, an amazing Obama-esque life story, and a large contingent of unquenchably enthusiastic youthful volunteers. To the surprise of all, Glodis was beaten by Bump and Lake received more than enough votes to appear on the ballot.
BSRH's choice
Whether as some whispered, Bump's demeanor reminded younger delegates too much of why they had stayed home during the Coakley/Brown election, or whether Bump had successfully highlighted Glodis's inner (or outer) Scott Brown, the progressives had carried the day. And they had won it fair and square, one yelled vote at a time. BSRH's intention was to vote with her head for Bump, but her yell came in the end from the heart, and went to Lake. For the press and the blue blogs, the drama was a sign of a resurgent MA Democratic party, who are never better than when they are in pursuit of a dream rather than a sure thing.
Was she right? What do you think?
Some food (no promises about Gluten free) for thought here:
Worcester Telegram, the best coverage by far
Barney Frank introduces ex-Boxer Auditor DeNucci comme il faut
Hair, check; Red jacket, check; Attitude, check. It's Sarah, no sorry it's Mary
Rumors, speculations, and real political junk food
Can't forget the Boston Globe, can we?
Momentum and it ain't Mittmentum
All the other races and racers
Crossposted from Blogistan Polytechnic Institute (BPICampus.com)