I got yer transcripts RIGHT HERE! *Disclaimer: Any resemblance between the image above & your diarist is purely full of it; if anyone thinks I really look like that...DUDE!*
If this news blurb gets covered tonight, oh well; it deserves multiple mentions & ridicules. Mr. Russell "SB 1070" Pearce is at it again! He apparently doesn't think he's brought enough ridicule & damage to his fair state. So, he's taken it upon himself to be the first self - contained Constitutional convention of one EVER; he personally is going to overturn the 14th Amendment! Let me ask you one question, Mr. Pearce. If you were living in Montana, and Montana was lousy with undocumented Canadians, would you still have authored SB 1070 & undertaken this latest racist folly (to be charitable about it)?
Let's dive into "this day in history." On June 16, 1933, President Roosevelt opened his New Deal recovery program, signing bank, rail, and industry bills and initiating farm aid. And, the country's gone to Hades in a hand basket ever since.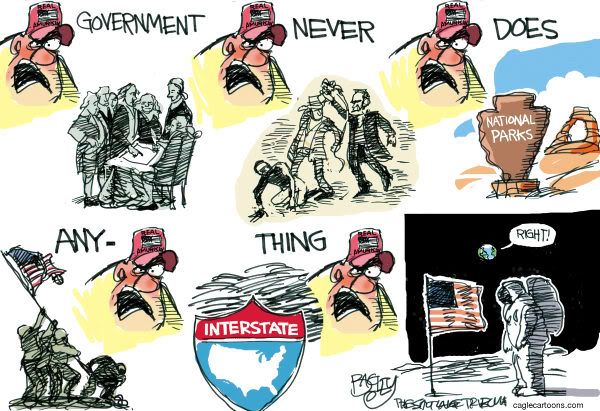 Oh...uh...
On this date in 1967, the three-day Monterey International Pop Music Festival - which catapulted Jimi Hendrix, the Who and Janis Joplin to stardom - opened in northern California. My goodness...I sure missed my time.
Finally, on this date just last year, Senator John Ensign admitted he'd had an extramarital affair with a campaign staff member. Ah, I love the smell of GOP hypocrisy in the morning; it smells like...VICTORY!
Let's Countdown & crank up the stenographer thing - a - muh - jig...58 days since the explosion & sinking of the Deepwater Horizon off - short oil facility in the Gulf of Mexico.
#5 "BP Oil Leak: Day 58" AKA "What an Idiom" AKA "Spill Communication" AKA "Speech Fuzz" - Today, President Obama got his $20 billion escrow account from BP/BS; I hope it's enough. The agent looking after the account is the same one who looked over a similar account for the victims of the 9/11 attacks. One thing any potential claimants need to look out for, though, is the big 'ol string that might be attached that says they can't sue BP/BS if they take the money. Dividends will not be paid on the 21st or the rest of the year. $3 billion will be in the account by September; another $2 billion will be there by the end of the year. HELLO?! $5 billion will be there each of the following 3 years. A $100 million fund will also be created to help oil rig workers who can't work because of the moratorium; uh – oh, Bill Maher ain't gonna be a happy camper! A larger cap is on the way, and a new riser is already on the scene. Here's how the BP/BS chairman, Carl – Henric Svanberg, interpreted President Obama's reminder to remember the plight of so many people & businesses:
He's frustrated because he cares about the small people. We care about the small people...
OH NO! Richard Wolffe has to follow Mr. Small People Dude?!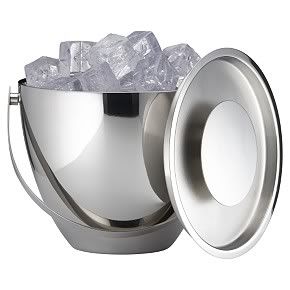 Richard thinks the White House is secretly THRILLED with Mr. Svanberg's little "gaffe." OK, Keith actually sort of touched on concerns about lack of detail last night, and I posed that he didn't want to show his proverbial hand to BP/BS too quickly. Let's see what "my guy" has to say! There's no cap on the escrow account?! Are we sure President Obama didn't go all "Chicago style" on the BP/BS execs??!! HOT DAMN!!!
Keith & Richard discussed the prospect that President Obama avoided climate – changey language last night to help scoot the passage process along in the Senate; I think people will have a tough time getting any kind of carbon cap or cap & trade or whatever in through the reconciliation process. The reconciliation process will go through AFTER the mid – terms; people won't have to worry about saving their sorry political hides. I'm taller than Secretary Robert Reich?! DAMN! I tower at 5'2", but, as the saying goes, dynamite comes in small packages. ;D Secretary Reich was so – so about the speech last night, too. Secretary Reich thinks President Obama should've gotten the commitment from BP/BS BEFORE giving the speech. Hm...I'm not sure how well that would've worked. Tony Hayward's been too busy complaining about wanting his life back, and the other BP/BS execs were probably off being...well...uh...executive somewhere!
#4 "Going Dutch" - St. Sarah from Wasilla wants the Dutch to come to the rescue in the Gulf because of that whole...dike...thing. Damn!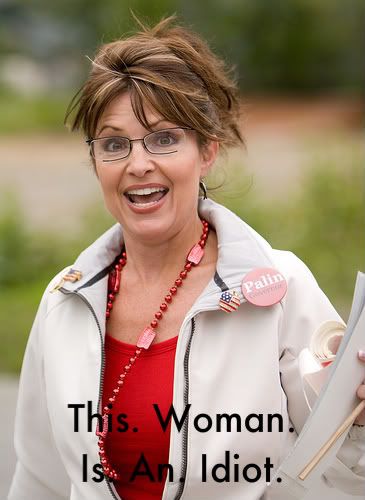 BillO actually kind of needled Grandma ExGov TurkeyLover a little! Did you SEE the deer – caught – in – a – headlight look she had when BillO told her to say what HER plan would be?! HA!
Uh, we accepted offers of help from Mexico and...uh...the Dutch and...er...uh...gee...Norway. Oh well, St. Sarah from Wasilla probably missed that Washington Post story in the midst of reading every newspaper & magazine every day like she told Katie Couric – must have slipped her mind! ;D Here's Thomas Frank. OK, he's boring me tonight. ZZZZzzzzzzz..... The BP/BS chairman apologized for "speaking clumsily" earlier today.
** Uh, OK...I sort of got the willies reading Keith's multiple tweets earlier this afternoon and am getting them again now. He shouldn't have to justify himself. Oh well...whatever... Big Foot's in North Carolina? I thought Big Foot was in the Northwest. Hey! Howard Hughes ain't dead after all!! He's in North Carolina! ;D Singapore's lousy with dinosaurs; I guess they didn't see Jurassic Park. **
#3 "Midterm Madness" - Senator Lindsey Graham & Rep. Joe "You Lie!" Wilson are coming to Alvin Greene's defense. Well, of course they are; they probably helped pay Mr. Greene's filing fee! The "establishment GOP" in the Senate & other places are hitching their wagon to a woman, Sharon Angle, who wanted to take up armed rebellion against Congress; she was maybe just gonna use that stick the guy in North Carolina had – HA! And, she wants to be IN Congress now...go figure. And, she used to be a Dem & thought bias against homosexuals should be law. O...K...Eugene Robinson should have FUN! I wonder how often he gets back to South Carolina? The hearing into possible primary shenanigans is tomorrow.
"Tea Time" Dick Armey told people at a luncheon that candidates SHOULD NOT identify themselves as tea baggers because it's toxic. Oh, and candidates shouldn't go on MSNBC. My goodness, he wasn't very nice, now, was he!
WPITW – An Italian comedian stole 500 jokes from some of the best & brightest of American comedians – like George Carlin! BOO! Boss Limbaugh is making fun of President Obama's daughter since Lonesome Rhodes isn't doing that any more. Bat$hit Bachmann is DEFENDING BP/BS:
...If I was the head of BP, I would let the signal get out there – 'We're not going to be chumps, and we're not going to be fleeced.' And they shouldn't be. They shouldn't have to be fleeced and make chumps to have to pay for perpetual unemployment and all the rest...
WHO'S RUNNING AGAINST BAT$HIT IN MN??!!
#1 "Safety Petrol" - Emergency response workers who might come into contact with toxic substances are supposed to get 24 hours of training plus demonstrate what they've learned. BP/BS trained for 4 hours, and that's apparently perfectly legal according to Labor Department standards. BP/BS is promising money to research possible health hazards. What's to research? People are getting sick already! Monique Harden is an environmental health advocate. 4 hours of training is not NEARLY enough. People going to participate in clean – up work have reported to Ms. Harden's group that they were threatened with termination if they wore the protective gear they brought with them. The fishermen who would normally be out working are helping with clean – up efforts – and probably getting sick. There are a whopping 25 OSHA employees in that area.