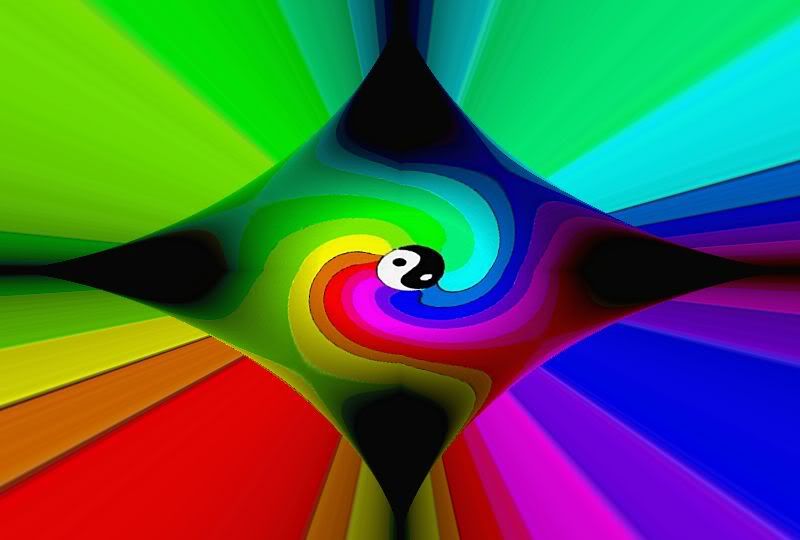 Every once in a while, I try to share news of interest to the trans community with people from outside our community, in the hopes that people will get a better idea about what goes on in our lives. It's all part of that teaching effort that we have been told we must do before we can ever hope to be accorded equal rights.
Recently there has been some good to go along with the usual stories of misuse and abuse.
Inside are stories from Houston and Dallas, San Francisco, Ireland, England, New York and the state department.
Originally posted at Docudharma
It gets old...very old. But it doesn't ever seem to stop.
Lance Reyna, 29, a political science major at Houston Community College and a transman, was the victim of a physical attack in a restroom on campus. He was using the facility when a black man with a shaved head entered, yelled, "Hey, queer!" in a falsetto voice and put a knife to Lance's throat. Reyna was then robbed and beaten and once he was on the ground, was kicked in the head. He suffered a concussion and while he was being treated for that, someone used his credit cards.
And those who oppose rights for transpeople claim we are dangerous in restrooms.
Those who wish to donate to help pay for the Lance's medical expenses may contact The Transgender Center.
Also in Texas, the Dallas Area Rapid Transit passed anti-discrimination protections for transgender people, but there was an initial snag in the process.
Finally, following a 30-minute closed-door session on June 15, the board hastily amended the proposal to say the agency wouldn't discriminate based on sexual orientation or gender identity, "except to the extent permitted by federal and/or Texas law."
Since there are no state or federal protections for transpeople, this was a gaping loophole.
On June 22, the clause was removed and the DART Board of Directors voted unanimously to add the protections... years after protections on the basis of sexual orientation had been added.
The New York state senate acknowledged that students can be the the target of bullying on the basis of gender identity and moved protect trans kids from it in a 58-3 vote. Unfortunately, this same body does not believe those same kids should have protections from job discrimination, in housing, or in public accommodations after they come of age.
Gavin Newsome has restored funding for the Transgender Economic Empowerment Initiative in San Francisco, which had been slated for elimination in recent budget proposals.
Ireland has decided to withdraw its appeal of a High Court ruling that Irish law on transgender rights is a breach of the European Convention on Human Rights. Dr. Lydia Foy had spent thirteen years trying to be legally recognized as a woman.
I hope this achievement will help others who have endured the pain, abuse, isolation, humiliation and fear that have been the lot of those who are transgendered.
"In anticipation of the withdrawal of the legal appeal the Government has set up an inter-departmental committee on the legal recognition of transsexuals." It is expected to take at least 6 months for the fairness and equality to be sorted out.
In England, a transsexual woman won the right to collect her pension at age 60, the legal age for women, rather than beginning at age 65, the legal age for men. Christine Trimble had been denied that right in 2001 because the government refused to recognize her as a full legal woman on the grounds that she and her wife refused to get divorced after she transitioned. In a sense, what is being affirmed here is the validity of the standing of pre-transition marriages in their post-transition state.
And back home, sort of, comes this from the State Department:
Beginning June 10, when a passport applicant presents a certification from an attending medical physician that the applicant has undergone appropriate clinical treatment for gender transition, the passport will reflect the new gender. The guidelines include detailed information about what information the certification must include. It is also possible to obtain a limited-validity passport if the physician's statement shows the applicant is in the process of gender transition. No additional medical records are required. Sexual reassignment surgery is no longer a prerequisite for passport issuance. A Consular Report of Birth Abroad can also be amended with the new gender.
Secretary Clinton added on June 22, during a speech celebrating Pride Month, that for the first time ever, gender identity will be included in the State Department Equal Employee Opportunity Statement. The full speech is below.
Well, I still believe that. We've come such a far distance in our own country, but there are still so many who need the outreach, need the mentoring, need the support, to stand up and be who they are, and then think about people in so many countries where it just seems impossible. So I think that each and every one of you not only professionally, particularly from State and USAID in every bureau and every embassy and every part of our government, have to do what you can to create that safe space, but also personally to really look for those who might need a helping hand, particularly young people, particularly teenagers who still, today, have such a difficult time and who still, in numbers far beyond what should ever happen, take their own lives rather than live that life. So I would ask you to please think of ways you can be there for everyone who is making this journey to defend not only human rights globally, but to truly defend themselves and their rights. The struggle for equality is never, ever finished. And it is rarely easy, despite how self-evident it should be. But the hardest-fought battles often have the biggest impact. So I hope that each and every one of us will recommit ourselves to building a future in which every person – every, single person can live in dignity, free from violence, free to be themselves, free to live up to their God-given potential wherever they live and whoever they are. And I thank you for being part of one of history's great moments.
Of course, we still don't have any foreseeable passage of ENDA. For those who may doubt there is discrimination against transpeople in employment, there is this report from Make the Road New York, which is active in immigration issues as well as GLBT issues: Transgender Need Not Apply: a report on gender identity job discrimination. A summary of the report can be found here.
To summarize, the study found an "astonishing 42% discrimination rate" against transgender job seekers. For transgender people, this news will not come as much of a surprise, ringing true with anecdotal experience for mass unemployment in our community. Although there have been few large-scale studies on trans unemployment, some studies have suggested that trans people are up to 60% unemployed. A further survey undertaken by Make the Road found that 49% of their 82 transgender respondents had never been offered a job while living as a transgender person. So while a matched-pairs study involving only one transgender woman and one transgender man is undoubtedly limited, the results are nevertheless quite telling.