Jeff Corwin Assesses Oil Spill Damage for the WA2S

http://www.youtube.com/...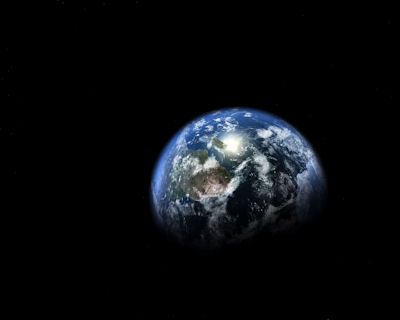 The sixth extinction
by Jeff Corwin, LATimes.com -- Nov 30, 2009
Every 20 minutes we lose an animal species. If this rate continues, by century's end, 50% of all living species will be gone. It is a phenomenon known as the sixth extinction. The fifth extinction took place 65 million years ago when a meteor smashed into the Earth, killing off the dinosaurs and many other species and opening the door for the rise of mammals. .

What -- or more correctly -- who is to blame this time? As Pogo said, "We have met the enemy, and he is us."

The causes of this mass die-off are many: overpopulation, loss of habitat, global warming, species exploitation (the black market for rare animal parts is the third-largest illegal trade in the world, outranked only by weapons and drugs). The list goes on, but it all points to us.

Dr. Richard Leakey, has been warning about this little Eco-problem for a while now -- yes THAT Richard Leakey ...
The Sixth Extinction (Doubleday, 1995)
by Richard Leakey and Roger Lewin
So what is the Sixth Extinction? When is it coming? And what is its cause?

"It's the next annihilation of vast numbers of species. It is happening now, and we, the human race, are its cause," explains Dr. Richard Leakey, the world's most famous paleoanthropologist.

Every year, between 17,000 and 100,000 species vanish from our planet, he says. "For the sake of argument, let's assume the number is 50,000 a year. Whatever way you look at it, [...]

Here is another assessment of what that 'Asteroid called Humankind' is doing to the Planet each and every year. It seems we are some sort of "collision course" with a very grim destiny ...
Problem: Extinction of Plant and Animal Species
WebofCreation.org
Global Warming and the Loss of Species

At the end of the Permian period, 251 million years ago, global warming caused the worst mass extinction in the history of the planet. That time . This extinction is called the "Great Dying." Gigantic volcanic eruptions caused this warming by triggering a "runaway greenhouse effect" that nearly put an end to life on Earth. Conditions in what geologists have termed a "post-apocalyptic greenhouse" were so severe that only one large land animal was left alive, and fewer than one in 10 species survived.
[...]

It took 100 million years for species diversity to return to former levels. [...]

, the range that will occur if we do not make severe changes soon.





Global warming is already affecting species: migration is accelerating, the timing of the seasons is changing, and animals are migrating, hatching eggs, and bearing young on average five days earlier than they did at the start of the 20th century. In addition, some butterflies have shifted northward in Europe by thirty to sixty miles or more, species' ranges are shifting toward the poles at some four miles a decade, amphibians were spawning earlier, and plants are flowering earlier.

In a major report , the lead author, Terry Root said: "There is a consistent signal. Animals and plants are being strongly affected by the warming of the globe." She later said that, "It was really quite a shock, given such a small temperature change. . . If we're already seeing such dramatic changes among species, it's really pretty frightening to think what we might see in the next 100 years."

As a species, Human beings seem to like, "living out on the edge". This can be a good thing when we "have New worlds to Explore." ... and a not so good thing when we have an overused world to preserve ... when we have a world of procrastination, still to fix.
Yes, our lone Planet, has been "Out on the Edge" -- many times before in Geologic History. Species have risen, and Species have fallen. Indeed, it's those extinction events, that has paved the way, for our "civilized" ascent, as a Species.
Yet, Species can disappear in a "Blink of an Eye" -- Geologically speaking. And the Human Species is NOT immune from such Game-ending Events, despite our so-called "Advanced Intelligence". Indeed, it may turn out, that WE are the Game-Enders, this time around.
It may turn out this time, that 'We are that Asteroid' -- that changed Everthing!
Afterall, each one of us is but a bit player, on a giant Economic stage ... a stage, where the wealth of our Natural Heritage, where the wealth of our Creativity and best intentions, are too often undervalued. Still our strength to change things for the better, is in our numbers, and in our common Awareness, of the complex web from which we've sprung.

The Crisis in the Gulf, serves as such a humble reminder, that Humans are indeed part of that Web of Life ... even the Pivotal Part.

The Earth does Not Belong to Us --
We Belong to the Earth.

The more we try to take the easy way out,
the harder it will be, to ultimately make our way ...
The more we try to respect the Planet, and all its creatures,
the easier it will be, for Us to get from here, to there ...

Still some hold out guarded hope in the Face of Humanity's reckless actions.
Jeff Corwin on the Gulf Oil Disaster

http://www.youtube.com/...

Perhaps we should learn to Look before we Leap.
To plan to build a BETTER world,
instead of squeezing whatever we can, out of this one.

One day soon, we may find that those bountiful resources we used to have -- are simply Gone!

It's happened before (at least five times), indeed, many scientists think, it's happening again right now. Humankind, in our petty rush to get nowhere fast, are slowly killing the very thing that gives us life -- this Planet Home, this Web of BioDiversity, this Ecological stage, where the True Wealth of our Natural Heritage, is almost always WAY undervalued.
It's like an "Everything-Must-GO" Sale ...
and sadly the Planet doesn't have much say, in the matter.
She is just quietly ... going ... silently fading away.

Sadly she must think: "Good Stewards -- they're NOT! ...
Obviously they've learned how 'Move Mountains' -- only it's always the wrong kind of Mountains ... IF only they would have learned that 'Peak Oil', IS the Mountain, standing in their path.
It is the Asteroid, that they must figure out how to avoid. The Ride, THEY must learn, how to step-off of ...

Silly Humans ... it takes them so long to learn the simplest things sometimes!"
It's gonna be a long, HOT, century ... especially with that 'Asteroid' of Human Carelessness, slamming the Planet, far, FAR TOO often ...