Cross posted from OC Progressive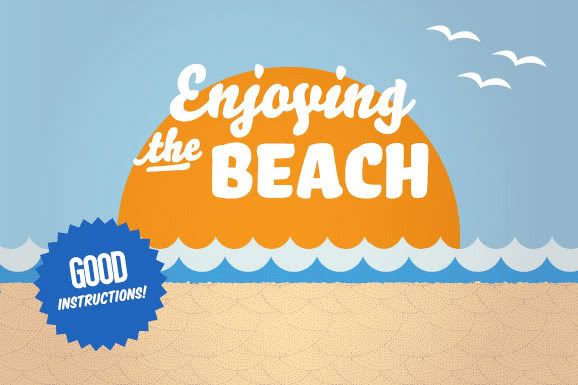 It's summer and it's time to hit the beach but please remember that what you do there matters, from what you bring, what you where and what you leave behind.
Did you know that some ingredients in sunscreen can bleach coral reefs?  And many of those ingredients are very good for you anyway, it's why your better off with more natural ingredients for your sunblocks rather than chemical ones.
Good has a whole list of common sense do's when it comes to going to the beach.  Here are just a couple.
Use reusable dinnerware. Bringing disposable items may make a picnic or a trip to the beach convenient, but it's not convenient for the planet. Opt instead for lightweight plastic dinnerware that can be used, washed, and reused for years to come. These are great for parties at home too.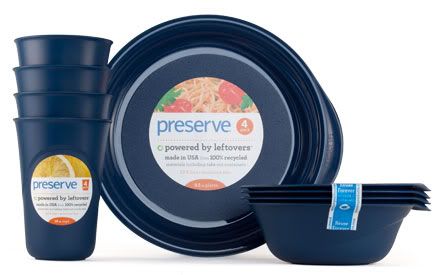 Preserve Everyday plates are a great buy and perfect just for this use.  They are not only made from recycled plastic, they are BPA free and made in the USA!  They not only have plates, but cups and bowls and come in sets of four.  You can't beat the price either and they are reusable!  And if you are going to a picnic with friends, neighbors, etc. you can bring your own plates to be sure to avoid using paper plates.  Why not?
Another favorite is To-Go-Ware for your picnic needs to hold those fresh made goodies or to go grabs, either way, you have non-plastic carry alls that stand a beating and are perfect for the beach outing.
Choose chemical-free sunscreen. The chemicals in many suntan lotions are harmful to you as well as the environment. While swimming and playing, sunscreen comes off leaving behind it's ingredients in the water and on the ground. (Check out the Environmental Working Group's 2010 Sunscreen Guide for some suggestions.)
Badger tends to be rather expensive for our household so our go to alternative has been Alba brand, which works great and I can find at a more reasonable cost.   Your local Mother's Market carries many of these amazing brands (Or, for DK crowd, Whole Foods, Amazon or your local natural foods store).  Just be careful of greenwashing, companies like Aveeno used to be known for having all natural ingredients now score low because of their use of chemical ingredients and although spray on sunscreens may seem convenient, the smaller particles can be inhaled.
Check out this claim from Aveeno baby from the Environmental working groups "Hall of Shame":
Aveeno Baby Continuous Protection SPF 55
"Mild as water." Sure it is.

Can a product be "mild as water to the skin" if the label warns to "Stop use and ask a doctor if rash or irritation develops and lasts"? And certainly when swallowed this product is nothing like water: "Keep out of reach of children" and "get medical help or contact a Poison Control Center right away," reads the warning label.
And what about those bonfires and cookouts, what do you do when you want to grill something outdoors?
Grill with gas. This has been an ongoing debate for many, but according to the Environmental Impact Assessment Review, grilling with gas is better for the environment than using charcoal.  The review states that the overall footprint of charcoal is almost three times that of propane. Charcoal's production is not efficient and it's also a contributor of "black carbon" which is a soot that floats in the upper atmosphere and to the arctic where it absorbs heat from the sun and melts the ice upon which it settles. So, this Fourth of July, opt for a propane grill as the greener choice.
Ew, and although the Fourth of July is over, I know there are a lot more days left at the beach, please, spend them doing the responsible thing, pick up after yourself and if you are up to it, send the kids out with a biodegradable or recycled trash bag to pick up after others who may not be as beach friendly as you are, it can make a huge difference and when other kids see yours running around picking up trash, they actually want to chip in to help.
Every little bit matters.