A multitude of diseases are likely to bring about epidemics in Pakistan. Epidemics such as Cholera, Dengue Fever, Malaria, and now fears of Polio. Yes, you read that correctly - Polio.
"The evacuations that began Thursday are likely to worsen the overcrowding in the refugee camps where flood victims have gathered across Pakistan. The aid organization Doctors Without Borders said it was planning to scale up its operations in the northern and southern parts of the country to curb the possible outbreak of waterborne diseases"
~ Source: Medical News Today

We've all seen the shocking pictures on the news about the floods in Pakistan. These floods have affected more people than the Haiti earthquake and 2004 tsunami combined and as in all disasters, it's the children who have been hardest hit - an estimated 3.5 million children in Pakistan are now in need of urgent help
~ Source: Digital Spy

An 80 year old man who had been stranded in flood waters for one full week.
At Least 3.5M Pakistanis Have No Access to Clean Water, Raising Risk For Waterbourne Diseases
Through an outstanding effort by UNICEF and their partners, 42% of the targeted 6 million people have been provided with clean water. That is monumental, but it still leaves 58% with little, or more often no clean water supply.
"Lack of clean water leads to poor sanitation. This awful combination puts people at greater risk for contracting disease," said the WHO's Paul Garwood. "Overall, 3.2 million people have received medical attention in the flooded areas since the onset of the floods, with 462,000 cases of diarrhea, 596,700 cases of skin diseases, 441,000 of acute respiratory infections. Malaria is also on the rise with almost 65,000 cases reported in southern areas, especially Baluchistan and Sindh, where water has been stagnating for weeks, thereby providing ideal breeding ground for mosquitoes," the press release states (8/25).
"The evacuations that began Thursday are likely to worsen the overcrowding in the refugee camps where flood victims have gathered across Pakistan. The aid organization Doctors Without Borders said it was planning to scale up its operations in the northern and southern parts of the country to curb the possible outbreak of waterborne diseases," the newspaper writes. "Doctors Without Borders posted on its Web site a dispatch from one its workers that described increasingly dire health conditions at a camp of flood refugees ... A lack of clean drinking water in the area was creating a raft of health issues in the town of Dera Murad Jamali, the organization said. The town's normal population of 50,000 appeared to more than double, the group said, and protests were growing over inadequate food and aid" (Masood, 8/26).
And then there is the threat of a Polio outbreak:
Pakistan flooding brings polio fears
Polio response teams in Pakistan have ramped up efforts to treat displaced persons and respond to the threat of disease outbreak generally and polio specifically, ReliefWeb reports.
As pleas for help continue and aid pours in from the around the world, conditions on the ground continue to be staggering. Pakistan's Ministry of Health plans to utilize available polio workers in an effort to vaccinate all displaced children under the age of five from polio. Children will also be given the measles vaccine, with the worst flooded areas tended to first By 2011, the government hopes to have vaccinated all children, including those in non-affected areas
Pakistan facing 'serious' threat of epidemic disease
Already weak and vulnerable, the children are at high risk for disease.
Pakistan's prime minister says the government is "seriously concerned" about the potential spread of epidemic diseases in the flood-hit country.

Yousuf Raza Gilani was speaking during high-level talks aimed at preventing a mass health crisis.

~ snip
"As human misery continues to mount, we are seriously concerned with spread of epidemic diseases," he said
United Nation officials say more than 70,000 children, who were already severely malnourished, are at risk of dying from diseases borne by the water.
Famine threatens flood-hit Pakistan
ONE MONTH after the disaster began, flood waters were threatening to engulf two more towns in southern Pakistan yesterday, as the United Nations warned tens of thousands of children are now at risk of death from malnutrition.
Pakistan needs our help. Estimates from the UN reveal that 1600 lives have been lost, 8 million people have been made homeless, 8,000 cut off by the floodwater and 20 million overall impacted. Yet our response here in the US has not been high.
US donars' response to Pakistan floods lags far behind giving for other recent mega-disasters
Americans are giving a paltry amount for relief efforts in flood-stricken Pakistan compared to other overseas disasters. They were more than 40 times more generous for the Haiti earthquake.
To our defense:
"The media coverage of the Pakistan floods has been minimal," wrote Charity Navigator vice president Sandra Miniutti on the monitoring group's blog. "As they say, out of sight, out of mind."
Through it all, as always the children remain resilient.
Here's how you can help:
Not all here are able to help with a donation, but what will help is to spread the word. Put up a donation jar where you work. Print out the list of charities and post them at work. Encourage your school child to write a short essay for their class and ask them to bring in donations. Oh, and of course rec this diary so more eyes can see it. Thank you my friends.
I have an extensive listing below of agencies accepting donations. Some are accepting donations in kind and I have bolded those.
.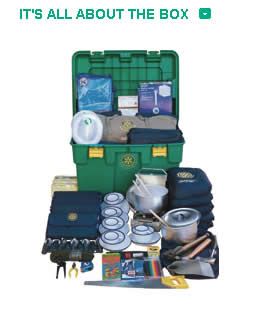 Shelterbox:
DONATE
To Text a Donation:
Text "FLOOD" to 27722. Your $10 will go to the State Department Fund for Pakistan Relief that Secretary Clinton announced August 19, and is part of a new effort to bring attention to the need for aid.
Text "SWAT" to 50555 ; $10 goes to United Nations High Commissioner for Refugees fund for flood victims
"Text FLOODS to 864233 (UNICEF) to donate $10"
Greg (Three Cups of Tea, Stones Into Schools) Mortenson's non-profit (CAI) recommends supporting a local (Pakistani) group to which donations will likely have a large, immediate, and lasting impact.
Action Against Hunger - contain the spread of water-borne illnesses. It will provide access to clean water through water trucking, repair water points, disinfect contaminated sources, and distribute purification tablets. The response will also include constructing emergency latrines and public sanitation facilities, distributing thousands of hygiene kits, organizing hygiene promotion campaigns, and helping communities clear the streets of rubble and debris. ACF is also planning "cash-for-work" programs to help families regain their livelihoods and will distribute household items. ACF will also provide vouchers to purchase basic necessities and micro-grants for restarting small businesses
ActionAid International USA - will provide immediate support in terms of food, non-food items, water, sanitation, hygiene and construction of shelters
Adventist Development and Relief Agency International - expects to distribute aid such as shelters, blankets, hygiene kits, food, and water
Aga Khan Foundation USA - providing food, temporary shelter, education materials for children, medicines and clean water to affected people. In addition, mobile medical teams have are providing emergency health care
American Jewish Joint Distribution Committee - has opened an emergency relief fund and is collecting donations to directly assist the floods victims on a non-sectarian basis
American Jewish World Service - emergency support for victims of the flooding and helping to prevent the spread of disease
American Refugee Committee International - deployed mobile health teams to Baluchistan in Sibi district to provide health assistance. In Swat, mobile health teams have been deployed by boat to reach areas made inaccessible by washed out roads and collapsed bridges. ARC Pakistan's maternal child health center in Swat remains operational and ARC's team is distributing non-food items to patients and offering health and hygiene sessions, emphasizing education around contaminated water. The team is also distributing essential medicines
AmeriCare - delivering and distributing lifesaving medical assistance and emergency aid to flood-impacted communities
Baptist World Alliance/Baptist World Aid - sending funds for medical, food and shelter needs
BRAK USA - Pakisan has begun to deliver food packets containing such items at rice, lentils, flour and water purification tablets
Brother's Brother Foundation - plans to send requested donated pharmaceuticals and medical supplies (Gifts In-kind Accepted: pharmaceuticals, medical supplies)
Catholic Relief Services - aid packages include water purification tablets, soap, cookware, jerry cans, mosquito nets and more
Christian Reformed World Relief Committee - intervention that includes tents, mosquito nets, hygiene kits, and trauma counseling. CRWRC will also provide emergency food assistance to 64,000 individuals displaced by the disaster in hard-hit Nowshera and Charsadda Districts of Khyber Paktunkhwa Province. CRWRC will work with Pakistani partner Interfaith League Against Poverty (I-Lap) to provide 8,000 families with a one-month food supply including flour, salt, sugar, oil, beans, and spices
Church World Service - Assistance includes food and non-food relief items, emergency shelter and basic health services
CONCERN Worldwide US - prioritizing the distribution of: clean water, food, shelter, emergency medical assistance, mosquito nets, and basic hygiene and kitchen items
Doctors Without Borders - provides emergency medical care to millions of people caught in crises
Food for the Hungry - distribution of food, NFIs, tents and hygiene kits (Gifts In-kind Accepted: NFIs: mosquito nets, hygiene kits, kitchen sets, cooking stoves as well as water purifying tablets and filters)
Friends of ACTED - essential non-food items, water & sanitation, cash for work, emergency shelter and rehabilitation of basic infrastructure
Giving Children Hope - tents, food and blankets as well as will be sending medical supplies to help those displaced by the flood (Gifts In-kind Accepted: Disaster relief materials: tents, blankets, flashlights, food, etc. [all new and in good dates])
Global Fund for Children - providing emergency support to our grassroots grantee partners in regions affected by the floods in Pakistan to help meet their communities' immediate needs
HelpAge USA - has partnered with medical aid agency, Merlin International, to provide targeted emergency care to the most vulnerable older people and their families in the Nowshera district in Northwest Pakistan. Preliminary efforts include distributing mobility and hearing aids, emergency health assessment kits, as well as household items such as food, flashlights, bedding, and water containers
International Catholic Migration Commission - medical staff are providing individualized consultations in UC Prango, distributing medications, while also developing referral protocols and coordinating primary health care response with government hospitals, health centres, private clinics and dispensaries
International Medical Corp - support displaced people through mobile medical units serving the hardest hit areas of Khyber Pakhtunkhwa Province in the northwest, treating cases of acute respiratory infection, acute diarrhea and skin disease. In addition we have deployed psychologists to address mental health needs, as well as hygiene promoters in the worst affected districts
International Relief & Development - provides safe drinking water, sanitation, household items, and emergency temporary shelter (Gifts In-kind Accepted:Tents, bedding, shelter for children, toys, solar flashlights, livestock feed, medicine to prevent and treat infectious diseases)
International Rescue Committee - water, sanitation, and hygiene interventions
Islamic Relief USA - providing food and water as well as distributing tents and blankets
Life for Relief & Development - tents, blankets, pillows, medicine and medical supplies, hygiene kits which include buckets, towels, soap, toothbrushes, toothpaste, laundry detergent and food baskets to feed a family of 7 for a month
Lutheran World Relief - In addition to food will distribute shelter kits, jerry cans, plastic mats, hygiene kits and mosquito nets (Gifts In-kind Accepted: LWR accepts quilts, health kits, school kits, baby layettes, sewing kits and soap for distribution during emergencies. Specific information about donating in-kind items is on our website.)
MAP International - coordinating with in-country health institutions and programs for the delivery and dispensing of medicines and medical services (Gifts In-kind Accepted: Accepting appropriate long dated pharmaceuticals, OTC medicines and medical supplies)
Medical Emergency Relief International, USA - has set up 28 health clinics and deployed 18 mobile teams. Merlin medics are running 24-hour clinics in Jalozai camp, home to over 100,000 vulnerable people, in response to a significant spike in diarrhea and other waterborne disease
Medical Teams International - have shipped three containers of medical supplies to partners on the ground in the flood-affected area of the country. The medicines and supplies are enough to help hundreds of thousands of people and are valued at nearly $2 million
Mercy Corp - Mercy Corps helps people in the world's toughest places turn the crises of natural disaster, poverty and conflict into opportunities for progress. Driven by local needs and market conditions, our programs provide communities with the tools and support they need to transform their own lives. Our worldwide team of 3,700 professionals is improving the lives of 16.7 million people in more than 40 countries
Mercy - USA For Aid & Development - providing food, water and hygiene packages to families left homeless by severe flooding in the northwestern Khyber Pakthunkhwa Province. Each family package contains: 88 pounds of wheat flour, 11 lb. of rice, 6.6 lb. of pulses, 11 lb. of dates, 2.2 lb. of sugar, 1.1 lb. of dry milk, 2 liters of cooking oil, one portable gas stove, matches, one large water proof plastic sheet, one 10-liter jerry can, 5 liters of bottled water, water purification tablets, one towel, toothpaste, 3 toothbrushes, one fingernail clipper, 2 combs and 6 large bars of soap
Operation USA - helps communities at home and abroad overcome the effects of disasters, disease and endemic poverty by providing privately-funded relief, reconstruction and development aid (Gifts In-kind Accepted:Bulk disaster materials including water purification chemicals, shelter supplies, electric generators, medicines and medical equipment are accepted from corporations)
Oxfam America - installing toilets and water-storage tanks and delivering clean water by truck to prevent deadly waterborne diseases from sweeping through communities of displaced people
Plan USA - provision of tents, food and water, as well as health and hygiene kits in shelter camps. Plan is also working with local authorities to monitor and address possible disease outbreak
Presbyterian Disaster Assistance/Hunger Program - provide food, shelter and medical assistance
Red Cross/Red Crescent - In a world of poverty, war, displacement and disaster, the International Federation of Red Cross and Red Crescent Societies serves those in need without regard as to race, religion, class or political belief.
Relief International - deployed emergency health units to ensure immediate access to primary care and medical supplies; are distributing Emergency Family Kits that include water purification tablets, clean water receptacles and temporary shelter materials; providing clean drinking water to communities suffering from water contamination and to those with no access to water at all. Our team is organizing the distribution of non-food-items (such as clean clothing, bedding and household items) to children to ensure their survival
Save the Children - Of particular concern is the health of the floods' youngest survivors. The agency is providing emergency medical care and distributing tents, shelter kits, hygiene kits, food and supplies. Save the Children has mobile health teams working in flood zones and is supporting health clinics. The organization is distributing hygiene and "clean delivery" birth kits and conducting hygiene promotion to prevent the rise in waterborne diseases like acute watery diarrhea. Save the Children also has established a diarrhea center for flood-affected communities in Swat
Solidarity Center - will use relief fund contributions to distribute clothing, medicine, and non-perishable food to displaced workers and their families, build temporary shelters, and assist in providing needed counseling and health care
United Methodist Committee on Relief - providing clean drinking water, food, temporary shelter, and medical aid to tens of thousands of people affected by the crisis
US Fund for UNICEF - have set up nine medical camps and are providing medicine, water treatment tablets, nutritional supplements, hygiene kits, and jerry cans. The agency is also supporting the local authorities by providing clean drinking water
World Food Program USA - providing monthly food rations to flood‐affected communities in 24 districts (Gifts In-kind Accepted: Please contact for more information)
World Vision, United States - has begun distributing food and water to flood survivors, and and plans to provide medical assistance, shelter, hygiene kits and other basic relief items as soon as possible
Laughing Planet has started a Google group to address the crisis in Pakistan. Anyone who would like to get involved or get alerts when a new HELP PAKISTAN diary is posted, please join.

< ==== CLICK THE PIC