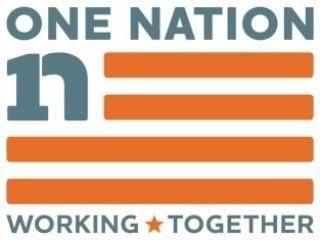 I've almost made it to Washington for 10.2.10!
Not quite yet, and maybe not at all, but I'm so
close I can practically taste it! The help I've had has
been phenominal. It's brilliant. It's more than brilliant. I have no way to say how awesome it is!
But what is even more awesome is how people,
just average ordinary people, are helping others through a site we set up to connect people who need a hand and people who can lend a hand. It wasn't my idea, but I liked it and so I've tried for
the last couple of weeks to get going.
If you want, you can check it out here: ProgressiveSponsor.com



I've had a traumatic couple of weeks. Most of it spent hovering over my keyboard while muttering to myself and snarling at anyone who interrupted me with anything but coffee.
But Boy! It's sure been worth it! People have just been unbelievably nice and supportive. And it's been a heck of a time and it's been incredibly worth it.
People who want to go but can't make it are helping those who can make it if they had a little financial assistance, or a ride-share or place to stay. Maybe some help once they arrive, for those who are older or incapacitated.
The site is starting to take off. Hopeful expressed it best in her diary today:

If you need help getting to DC (or staying in DC or directions, or whatever) please visit this site!

If you are from the DC area and can provide assistance, such as packing lunches for people? Providing water? Can you provide a ride for someone? Can you provide shelter? Can you provide directions or a Metro card? Visit this site!

If you cannot make it and do not live in the area, can you donate just a bit of money to help folks who have the time, but not the money? Visit this site!

If you are able to do anything, large or small, or need help getting here, however small the need, visit this site!

Please find it at: www.progressivesponsor.com


So swing by! Maybe you could use a hand or maybe you can lend a hand, or maybe you want to be at the meet-up Hopeful is organizing. Whichever, we hope you'll stop by, have a look and get involved if the spirit of it takes ya!
Personally, I've done remarkably well in the last couple of weeks. I now have 5 sponsors and an arranged place to stay once I get there. And tonight my wife gave me £100 (about $150) that my friends and her family have put together for my expenses while on the trip.
If you hear anyone saying something along the lines of, "Nice place, Ireland - shame about the people" you just tell them for me: not all of the people, m8! There are some damn good folk here and they have their game on, as it should be.
So I'm almost at my goal. Not my original goal, of my son and I going together, that was too much to ask, though it would have been nice. I had hoped Corey would be able to go because I wanted to show him his country. We had to leave the US when he was 6 months old.
But I'm still hoping I can make it, so that's what I'm trying for. If I can get a couple more sponsors I'll have my travel, accommodation and food all covered. And though time is running out (as the tickets seem to be getting costlier the closer the date approaches) there is still a week before I need to have my arrangements settled and tickets bought, etc.
If you can't make it to the march then maybe you can help someone who is trying to be there, for us here on Kos and the Progressive movement in general.
If you think you might be able to help the sponsorship drive out in any way, or you just want to show your support, please stop by http://progressivesponsor.com and drop us a line. It will be great hearing from ya and we hope to see you in Washington 10.2.10! (or the night before ;)


Dale