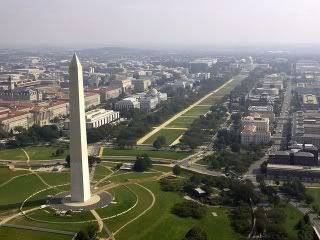 This is the last weekend of our sponsorship drive to help marchers attend the 10.2.10 rally. To give what you can through Paypal - please click here!
Our donations yesterday were only $30 until a late-night donation of $50 more than doubled our day and enabled us to send Dude1701 from NY!
We run on a shoestring budget and are extremely appreciative for even that, without which we wouldn't be able to help anyone.
We are non-profit and collect no fees. All donations go to getting people to the march. Our webspace, website and URL are even donated.
 
If you are unable to attend the march in Washington on the 2nd of October due to other commitments, would you consider helping someone attend in your place?
ProgressiveSponsor.com - please sponsor us if you can!


A great many progressives have been deeply affected by the recession. They are underemployed or unemployed, mad as hell at what the GOP is trying to achieve, and looking to get pro-active.
With your help, they can and we can send a strong message that the progressives of this country are not going to sit idle by while the Republicans take over and roll back generations of progress and advancement in America!
Geenius at Wrok had the original idea: ask those who could afford to attend, but who couldn't, to help those who could, generally because they are unemployed, but have no support structure.
It seemed so simple. And it is. If you want to attend an event and need a hand, you post a request, an appeal, to attend. The appeal can be, and generally is, anything you may need. It could be financial support, a ride-share or other transportation/sharing, it could be accommodation during the event.
Sponsors read the appeals and choose to either sponsor the group in general or a specific appeal specifically, or offer 'support'. Sponsorships are handled through Paypal - a Paypal account is not needed, all major cards are accepted - and support is offerings of assistance in the form of travel, food, shelter and general assistance and/or advice while at the event.


ProgressiveSponsor.com is currently looking for sponsors for the March in Washington on Oct 2nd, 2010; less than two weeks from today.
If you can provide sponsorship or support (no sponsorship is too small, no support too little) for marchers, please consider doing so. A sponsor of as little as $10 goes a long way to drive attendance at Progressive events - your sponsorship makes all the difference. You can sponsor a marcher by going to the PS website and clicking on the Sponsor star. Or click here and give what you can!


The best candidates in the world will never get elected if the electorate is not enthused and empowered to show up at the polls and elect them. The phone calls and door knocks alone will never be enough to invigorate the population to what they see as a lost cause due to a perceived lack of popular support. Please, help us be that visible show of popular support. I plead for you to help us to be those supporting voices and start that movement on the cry of NOT AGAIN! Not again will we allow bigotry, hate and intolerance to tarnish our nation.
In the politics of today the loudest voice is all that is heard. Please help us be that loudest voice. That voice of progressivism! In the words of President Obama, if we do not act then failure is guaranteed.




We ask you - please help us act. click here and give what you can before we are out of time!


Remember: a little from a lot of people is still a lot! We CAN make this happen for everyone and leave no one behind. Just because you can't make it doesn't mean a part of you can't be there!




Please click here now and give what you can!




Thanks for taking the time to read my Diary :¬)
Comments, TIPs and RECs are accepted gladly