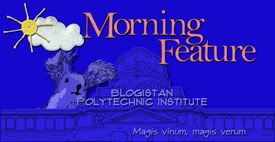 Community college student Yassir Afifi didn't want a legal debate on privacy. He just wanted an oil change. After his mechanic found an odd device on the car, Afifi posted a photo online asking if anyone recognized it. Then the FBI came to his apartment. They wanted their GPS tracker back.
More after the fold.
Yassir Afifi had no idea the FBI had installed a GPS tracker in his car. Neither did a judge, because the FBI had no warrant. Under a Ninth Circuit decision, U.S. v. Pineda-Moreno (2010), law enforcement agents don't need a search warrant to sneak into your driveway at night and install a GPS tracker under your car.
Well, they might if you're rich. If you have a fence or hedges that enclose your front lawn and driveway, then the 9th Circuit said you have a reasonable expectation of privacy. But if you're an ordinary American whose driveway is open to the street, apparently you can't afford the Fourth Amendment. As Chief Judge Alex Kozinski wrote in dissent to the 9th Circuit's denial of en banc rehearing:
The very rich will still be able to protect their privacy with the aid of electric gates, tall fences, security booths, remote cameras, motion sensors and roving patrols, but the vast majority of the 60 million people living in the Ninth Circuit will see their privacy materially diminished by the panel's ruling. Open driveways, unenclosed porches, basement doors left unlocked, back doors left ajar, yard gates left unlatched, garage doors that don't quite close, ladders propped up under an open window will all be considered invitations for police to sneak in on the theory that a neighborhood child might, in which case, the homeowner "would have no grounds to complain."

There's been much talk about diversity on the bench, but there's one kind of diversity that doesn't exist: No truly poor people are appointed as federal judges, or as state judges for that matter. Judges, regardless of race, ethnicity or sex, are selected from the class of people who don't live in trailers or urban ghettos. The everyday problems of people who live in poverty are not close to our hearts and minds because that's not how we and our friends live. Yet poor people are entitled to privacy, even if they can't afford all the gadgets of the wealthy for ensuring it.
The District of Columbia Circuit reached a similar conclusion in U.S. v. Maynard (2010), where police tracked the defendant's movements by GPS for a month:
Two considerations persuade us the information the police discovered in this case — the totality of Jones's movements over the course of a month — was not exposed to the public: First, unlike one's movements during a single journey, the whole of one's movements over the course of a month is not actually exposed to the public because the likelihood anyone will observe all those movements is effectively nil. Second, the whole of one's movements is not exposed constructively even though each individual movement is exposed, because that whole reveals more — sometimes a great deal more — than does the sum of its parts.
Basically the court said no single ordinary person can actually observe someone else's every car trip for a month. Different people might observe each individual trip, but that isn't the same as the cops tracking and recording every trip. The court noted that many states have passed laws prohibiting private citizens from using electronic devices to track other people. That implies we can reasonably expect that we're not being electronically tracked everywhere we go.
But what about round-the-clock direct surveillance by police when we go out in public? That's legal without a warrant, but unlike in the movies it almost never happens for more than a day or two. It's too expensive to pay teams of officers to follow someone's every move. That's why cops want to use GPS trackers. Basically, the trackers save the police overtime budget. And that is legally important. For police to spend the money for round-the-clock direct surveillance, they have to think the suspect is a very serious threat. If you make 24/7 surveillance cheap with GPS trackers, police can do it even for minor cases. Or for everyone.
And with personal surveillance the police park on the street, where they don't need a warrant. The 9th Circuit lets them into your driveway ... unless you're rich enough to afford the Fourth Amendment.
Why did the FBI put a GPS tracker on Yassir Afifi's car? He doesn't know and the FBI haven't given an explanation. In San Francisco, where Afifi lives, the 9th Circuit said the FBI or cops can track anyone. Two other Circuit Courts have agreed, but the D.C. Circuit and some others have disagreed. The Supreme Court will decide.
Meanwhile, get your oil changed. Or be rich.
Crossposted from Blogistan Polytechnic Institute (BPICampus.com)