Yep, me again :)
And today I brought friends to help me fundraise for the re-election of Rep. Grijalva. Here's how it works: From now til midnight tonight EST, for every pootie/woozle pic posted in this diary I'll donate 5 cents to the campaign.
Additonally, for every rec for this diary I'll donate a penny to the campaign.
Don't laugh...last time I did this it cost me $80!
As an added bonus, if you donate $20 or more to his campaign thru this ActBlue page by 5 pm EST Sunday, you'll be entered into a drawing to win ownership of one of the infamous Rep. Grijalva Doodles!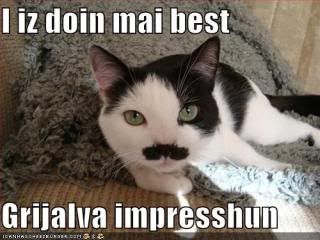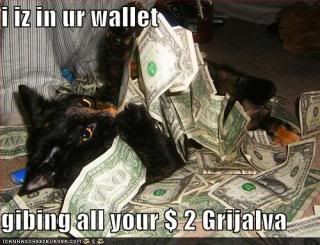 And Rep. Grijalva's chief of staff's pootie says: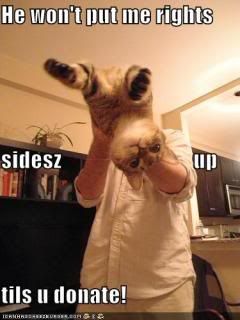 In case you didn't know- today is the deadline in Arizona to sign-up for early voting. Contact your county registrar's office to join the Permanent Early Voting List (PEVL).
Update: I just got an email reassuring me that everyone on staff is in fact ok, angry & motivated yes- but physically ok. And they shared a pic that was in the paper today..