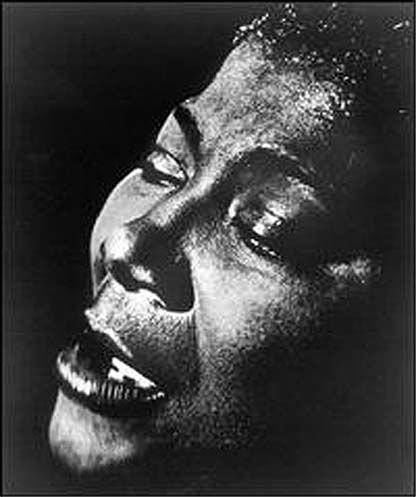 On this Day a Queen was Born
Commentary by Black Kos Editor Deoliver 47
When Africans were brought to this soil in chains they carried with them a gift. A gift of music that enabled them to transcend all that befell them through song that touched the Spirit and made them one with the Divine.
Our royalty became those who used that gift to lift us from the slough of despair, the weariness of work, the troubles of oppression and the pain and suffering of life in this world.
That gift can still be heard in the voice of Mahalia Jackson, the undisputed Queen of Gospel, born on this day, in 1911, in New Orleans Louisiana.
Filled with the amazing grace of spirit, Mahalia spread her gift throughout the world, and even now, 32 years after her death in 1972 her gift inspires a generation who were not even born to hear her in person.
Her family maintains a website in her honor. Please pay it a visit.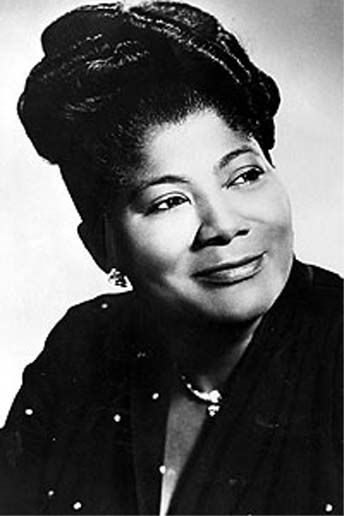 Born in New Orleans in 1911, Mahalia Jackson grew up in a shotgun home shared by 13 people. Raised by her Aunt Duke after her mother died in 1917, economic circumstances forced Jackson to quit school and work at home when she was in fourth grade. Her earliest influences were the sights and sounds of Uptown New Orleans: banana steamships on the Mississippi River, acorns roasting in Audubon Park, hot jazz bands, the beat-driven music of the Sanctified Church, and Bessie Smith's bluesy voice wafting from her cousin Fred's record player. But Jackson found her greatest inspiration at Mt. Moriah Baptist Church, where she sang on Wednesday, Friday, and four times on Sunday. Even at age 12, her powerful voice could be heard all the way to the end of the block. "You going to be famous in this world and walk with kings and queens," said her Aunt Bell, predicting an illustrious future for a voice that would change the face of American music, empower the Civil Rights movement, and bring Mahalia Jackson worldwide renown.
In A History of Gospel Music, NPR's Michelle Norris interviewed Professor Robert Darden, author of People Get Ready! A New History of Black Gospel Music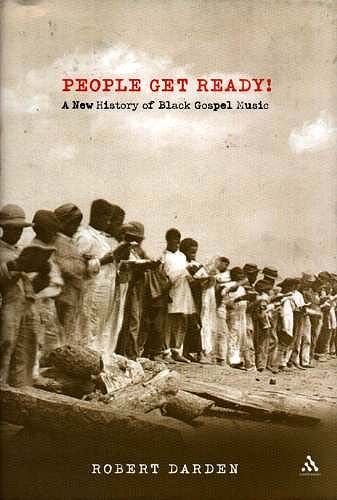 Darden writes of Mahalia, and about the story behind "Precious Lord, Take My Hand", written by the Father of Gospel music writing, Reverend Thomas Andrew Dorsey. In 1932 his wife Nettie died in childbirth, as did their new born son. Attempting to deal with the pain and agony of this loss, he wrote this hymn, which has since that time been recorded by a host of gospel singers, but the foremost will always be Mahalia.
Mahalia's biography continues with her journey from New Orleans to Chicago:
Jackson was 16 when she joined her Aunt Hannah on board the Illinois Central Railroad. Like many African Americans in the South, she moved to Chicago for better opportunities, but she found only low-paying domestic work during her first several years there. Ever lifting her spirit through church and its music, Jackson joined the Greater Salem Baptist Church and began touring with the Johnson Brothers, Chicago's first professional gospel group. As a "fish and bread" singer, Jackson performed for donations in storefront churches, basement halls, and other makeshift venues. Later, she made tickets for her appearances — ten cents each — and found work singing at funerals and revivals. During this period, Jackson made a vow that she would live a pure life, free of secular entertainment. She promised to use her voice for spiritual song — a promise that she kept.
It was in Chicago, where she met Thomas Dorsey, who had also migrated north, and they were to form a musical partnership that made history.
In 1954, Jackson signed with Columbia Records and recorded Bless This House. The first of her 30 albums for the label, it included traditional numbers such as "Down By the Riverside," two compositions by her old friend Thomas Dorsey, and a spiritual version of Gershwin's "Summertime." Jackson's Colombia deal included a national radio show out of Chicago, The Mahalia Jackson Show, the first all-gospel radio hour. The show drew a tremendous positive response, but when Jackson suggested a television series to CBS-TV, executives explained that national sponsors would not take a chance on a "Negro show," fearing that their sales would drop in Southern markets. After twenty weeks, CBS cancelled Jackson's radio show because it failed to secure a national sponsor.
Jackson suffered under the yoke of racism and discrimination in her personal life as well:
By 1960, Jackson was an international star. Her congregational call-and-response style, combined with her soulful, voluminous voice, made gospel music popular all over the world. But back home, Jackson's financial success brought racist backlash. She received violent threats from neighbors who did not want an African American woman to live on the quiet street in the Chicago suburbs where she had purchased a home.
This led to her use of her gift of song to uplift and inspire the struggle or Civil rights.
As early as 1956, Civil Rights leaders called on Jackson to lend both her powerful voice and financial support to the rallies, marches, and demonstrations. Boycott leader Reverend Ralph Abernathy invited Jackson to Montgomery to sing at the first anniversary of Rosa Parks' historic act. Braving hecklers, Klansmen, and widespread violence, Jackson rolled into Montgomery on a train. At the station, Abernathy greeted her with another young preacher named Martin Luther King. Though she was afraid for her safety, King's speeches inspired her, and the two became friends.
Her voice, her spirit was not simply about church, or salvation in heaven but became a powerful tool to redress the wrongs right here in this land of her birth.
At the second March on Washington in 1963, the largest demonstration in the history of the nation, Jackson opened her set with "I've Been 'Buked," at King's request. When it was King's turn to speak, some witnesses say, Jackson leaned forward and whispered, "Tell them about the dream, Martin," urging him to deliver the most famous speech of the Civil Rights movement. Throughout the era, Jackson sang at monumental events such as President John F. Kennedy's inauguration and funeral. She also sang at King's funeral in 1968, and recorded an album of his favorite songs, The Best Loved Hymns of Dr. M. L. King.
Dr Martin Luther King Jr. Tribute "Been Buked" Mahalia Jackson
My own exposure to gospel did not come really until the civil rights movement. Though many assume that all African-Americans grew up in the black church, or with its music, that was not my own experience. With an atheist father, and a rarely go to church Presbyterian mother - gospel was not part of my regular upbringing. At home we listened to jazz, blues, r&b and folk music, which did include Negro Spirituals sung by Paul Robeson and Leon Bibb. It was not until I began to participate as a teen in civil rights protests and organizing, that the music of the black church, brought onto the picket lines, and marches as well as at meetings held in churches of numerous denominations grabbed my soul. Around the same time, I was exposed to African drumming and dance, and Afro-Caribbean trance possession...and was able to link that experience to what I witnessed in the black church. Though they spoke of Jesus and being filled with the holy spirit, my own way of relating was of a similar transcendent uplift, of power and ancestral memory, with no need to link it to Christianity. I understood the message somewhere deep in my soul. Through activist/singers like Bernice Reagon, and Fannie Lou Hamer, as well as secular artists like Aretha Franklin, Patti LaBelle and Sam Cooke, I worked my way back into the world of gospel, and I found Mahalia at the font. No matter. I got to her just the same.
She was taken from us all too soon. But in death as in life she continued to inspire.
Mahalia Jackson died in Chicago on January 27, 1972 of heart failure and diabetes complications. Two cities paid tribute, Chicago and New Orleans. Beginning in Chicago, outside the Greater Salem Baptist Church, 50,000 people filed silently past her mahogany, glass-topped coffin in final tribute to the queen of gospel song.[13] The next day, as many as could — 6,000 or more — filled every seat and stood along the walls of the city's public concert hall, the Arie Crown Theater of McCormick Place, for a two-hour funeral service. Mahalia's pastor, the Rev. Leon Jenkins, Mayor Richard J. Daley, Mrs. Coretta Scott King eulogized Mahalia during the Chicago funeral as "a friend - proud, black and beautiful". Sammy Davis, Jr. and Ella Fitzgerald paid their respects. Dr. Joseph H. Jackson, president of the National Baptist Convention, U.S.A., Inc., delivered the eulogy at Chicago funeral. Aretha Franklin closed the Chicago rites with a moving rendition of "Precious Lord, Take My Hand".
Three days later, a thousand miles away, the scene repeated itself: again the long lines, again the silent tribute, again the thousands filling the great hall of the Rivergate Convention Center in downtown New Orleans this time. Mayor Moon Landrieu and Louisiana Governor John J. McKeithen joined gospel singer Bessie Griffin; Dick Gregory praised 'Mahalia's "moral force" as main reason for her success", and Lou Rawls sang "Just a Closer Walk With Thee". The funeral cortège of 24 limousines drove slowly past her childhood place of worship, Mt. Moriah Baptist Church, where her recordings played through loudspeakers. It made its way to Providence Memorial Park in Metairie, Louisiana where Jackson was entombed.
Mahalia is not gone. She has simply moved up a little higher.
============================================================
News by dopper0189, Black Kos Managing Editor
============================================================


============================================================
Couple Devoted Four Decades to Building Collection of Art and Artifacts CBS: African-American Collection Heads to Smithsonian
============================================================

Bernard Kinsey is a collector - and a storyteller. Get him started and he can't stop. His converted wine cellar is filled with fine, vintage African Americana, reports CBS News correspondent Bill Whitaker.
"This stuff is not only valuable, it's really rare," Kinsey said.
It's a passion he shares with Shirley, his wife of 43 years.
"I buy the dead artists, she buys the living artists," Bernard Kinsey said.
The retired Xerox executives collected for four decades, until their L.A. house was bursting. "I got so much stuff, I can't even keep up with all of it," Bernard Kinsey said.
But they didn't truly know what they had until they let it go. First it traveled to the African American Museum in L.A. "It's a very special collection about who we are and where we come from," said Charmaine Jefferson, the executive director of the museum.
Then the collection went to Chicago, Cincinnati, Palm Beach and Tallahassee. More than 200,000 people have seen their collection of artifacts and works by celebrated artists like Romare Beardon and Jacob Lawrence. "I think it's wonderful," said Jon Moyle in Tallahassee. "It will bring tears to your eyes."
It is not bad for a couple of kids from Florida who met in college in 1963 in the heat of the Civil Rights Movement. They built a good life, and piece by piece this remarkable collection. "I grew up with my grandmother," said Shirley Kinsey. "Mama would not like this if I didn't share this with others."
Now they're sharing with the country. Their collection just opened at the Smithsonian Museum of American History and Culture in Washington, D.C., the first private collection at the new African-American gallery.


=============================================================


=============================================================
Because were all part of the same family (and one of the host is Jamaican) Black America Web: 'No More Down Low' Show on Gay Life Launches
=============================================================

"No More Down Low," a new online show launched this week, aims to portray the lesbian, gay, bisexual and transgendered community in a more holistic light and dispel myths about gay life.
"No More Dow Low" is co-hosted by actress Janora McDuffie and Jonathan Plummer, ex-husband of author Terry McMillan.
Monday's inaugural episode of the monthly show - at www.NoMoreDownLow.tv - featured interviews with a variety of personalities from the gay and lesbian community, including comedian Wanda Sykes, Wilson Cruz and photographer Duane Cramer.
Although the show only airs once a month, Plummer says he thinks the online format and the viral nature of digital media will keep folks buzzing between episodes.
Plummer also told BlackAmericaWeb.com that the show is an attempt to show the LGBT community in a more balanced way and to address a variety of topics, through interviews and panel discussions, including the relationship between religious communities and gays and the struggle some people have in coming to terms with their sexual orientation.
NoMoreDownLow.TV segments are told from an African-American LGBT point of view to demonstrate it is possible to live a successful life out of the closet.


Jonathan Plummer, the ex-husband of author Terry McMillan, is co-host of "No More Down Low," which launched Monday.
============================================================



===========================================================
At least 140 people have died from the water-borne disease in central Haiti, as aid agencies fear it could spread rapidly in the unsanitary conditions in camps for displaced quake victims. LA Times: Aid workers scramble to contain Haiti cholera outbreak
============================================================

Doctors and aid workers scrambled Friday to rein in a cholera outbreak in central Haiti that has killed 140 people, while warning that the crisis probably would get worse in a country where tent camps are still teeming with people displaced by the January earthquake.
"There's no reason to anticipate that this wouldn't spread widely," said Joia Mukherjee, chief medical officer for Partners In Health, a Boston-based relief organization that runs three hospitals in the area.
The acute bacterial illness, spread primarily through contaminated drinking water, has struck more than 2,000 people throughout the farming valley along the Artibonite River, with the highest number in the port city of St. Marc.
Officials feared the disease could reach the capital, Port-au-Prince, 55 miles to the south, where hundreds of thousands of people are living in fetid conditions in the camps.


Workers carry the body of a man that doctors say died of cholera into the morgue at the St. Nicholas hospital in St. Marc. At least 2,000 people have been sickened by the disease, overwhelming health workers. (Ramon Espinosa, Associated Press / October 21, 2010)
=============================================================
Earthquake survivors are being smuggled across the border, then put to work as prostitutes, peddlers and beggars. Miami Herald: Young Haitian girls sexually exploited in the Dominican Republic
=============================================================

After several days of going hungry, Marie said she surrendered to sexual propositions made by several men in the park where she begged in this resort town in the south of the Dominican Republic.
Marie, 12, said she had sex with ``many'' of those men, sometimes for a dollar, while her cousins, 13 and 10, begged European and American tourists for coins.
``I was hungry, I lost everything; we didn't know what to do,'' said Marie, explaining her decision to sell her body on the streets of Boca Chica.
The three children told reporters from El Nuevo Herald and The Miami Herald that they left Port-au-Prince with the help of a smuggler after the January earthquake devastated the city.
Today, the children sell boiled eggs for 10 cents all day, walking in the sun along Duarte Avenue, a bustling runway for juvenile prostitution in the heart of Boca Chica, where newly arrived Haitian girls sashay, offering their bodies to gray-haired tourists.
The story of Marie and her cousins has become commonplace: Since the earthquake more than 7,300 boys and girls have been smuggled out of their homeland to the Dominican Republic by traffickers profiting on the hunger and desperation of Haitian children, and their families. In 2009, the figure was 950, according to one human rights group that monitors child trafficking at 10 border points.



==========================================================
RIP Miami Herald: Barbados Prime Minister Thompson dies at 48
===========================================================

Prime Minister David Thompson of Barbados died Saturday following a struggle with pancreatic cancer, the government announced. He was 48.
Thompson, who became prime minister of the Caribbean nation of 270,000 people in January 2008, died before dawn at his private residence in St. Philip, according to a government statement.
Thompson had been ill since March and traveled to New York several times for treatment. He declined to discuss his condition until last month, when his doctor announced that Thompson had been diagnosed with pancreatic cancer and was undergoing chemotherapy.



============================================================



============================================================
California's Proposition 19. Race-Talk: A "war on drugs" or a war on people of color?
============================================================

When the head of the California division of the NAACP spoke out in support of that state's Proposition 19 this summer, there seemed to be an equal amount of immediate praise and backlash. Alice Huffman labeled the drug war as a "civil rights issue" getting attention both on a state and national level and once again bringing the War on Drugs front and center in the national dialogue on race. Treading on unbroken ground in regards to the NAACP and calling on the legalization of marijuana, Huffman has used her position of influence and power to highlight what many have known for ages—that the War on Drugs is not a war on the powerful and wealthy criminal enterprises that are responsible for bringing drugs into the neighborhoods and lives of the people. Instead, it's far too often a war on people of color.
Let me step back a moment to say that drug addiction is a serious problem, as are the crimes that arise as a result of addiction and drug culture. But, we as a country are not treating addiction as the health problem that it is. Instead we are treating people caught with small amounts of drugs in the same manner that we do those who are ultimately responsible for pushing and trafficking the drugs—as criminals. This largely ineffective approach has destroyed families and communities and it's often racial minorities who end up suffering the brunt of the burden.
The War on Drugs didn't start just twenty or thirty years ago as many people believe, though that's when the blitzkrieg of mass incarceration began. It initially began in the late 19th and early 20th centuries, as opium gained relatively widespread popularity in the United States. Though the country has never seen an opium problem equal to the one that took hold back then, affecting citizens from all walks of life, its ultimate undoing had little to do with the dangers of addiction and more to do with racism and immigration issues. Ill will towards Chinese immigrants following their building of the railroad was what helped spur opium legislation. Campaigns showing Asian immigrants as the cause for opium problems created a "us vs. them" mentality and injected a racial agenda into the drug problem.




=============================================================
More judicial inequality. AOL News: NAACP Study: Whites Smoke More Pot, but Blacks and Latinos Are Arrested More.
=============================================================

Is it a smoke screen, or proof of the need for change?
As California prepares to vote on Proposition 19, which would legalize recreational use of marijuana for people 18 and older, a new study by the NAACP finds that the state's African-American and Latino residents are far more likely to be arrested for low-level pot possession, even though whites, according to government statistics, use the drug in greater numbers.
"Since 1990, arrests for nearly every serious crime have declined in California," the report says. "Yet arrests for possession of marijuana, usually for very small amounts, have tripled. In 2009 alone, police departments in California made 61,000 marijuana possession arrests. The people arrested were disproportionately African-Americans and Latinos, and overwhelmingly young people, especially young men."
The report found that from 2006 to 2008, California African-Americans and Latinos were up to 12 times more likely to be arrested for marijuana possession than whites. In Los Angeles County, for instance, where blacks account for only 10 percent of the population, they accounted for 30 percent of those arrested for pot possession.
And statistics compiled from 2004 through 2007 by the U.S. Department of Health and Human Services show that for both children and adults, whites report using marijuana at higher levels than either African-Americans or Hispanics.



===================================================
Voices and Soul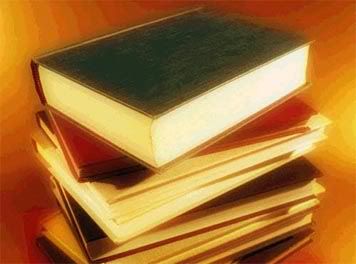 by Justice Putnam
Black Kos Tuesday's Chile, Poetry Editor
The Prison Industrial Complex insists that it is a growth industry; and it's hard to argue with that assessment. With the building of ever more prisons, both by Government and Private Industry, with mandatory sentencing and inflexible drug laws; the resonant cadences of chain gangs past can be heard echoing from sea to shining sea.
It is presumed that Drug Prohibition began with the Harrison Act of 1914, but California enacted the Nation's first anti-narcotics law in 1875 in response to anti-chinese sentiment. Ostensibly enacted to crack down on opium dens, the law was used to incarcerate or banish Chinese nationals deemed as unfair competition with white workers. When several boatloads of Punjabi Sikhs landed in San Francisco in 1910, it sparked an uproar of protest from Asian exclusionists, who pronounced them to be even more unfit for American civilization than the Chinese. Immigration authorities capped the influx at little more than 2,000 in the state, mostly in agricultural areas of the Central Valley. Even so, the Sikhs remained a popular target by racists of the times; and were accused of many crimes, all while under the influence of hashish or marijuana. In the 1920's and 1940's, when Braceros and other workers from Mexico were no longer needed, even harsher laws were enacted to hasten their exodus. Anti-narcotics laws were also enacted in the South to intimidate the black population and used as an excuse to deny them the vote.
To ignore the racial animus that drives the Prison Industrial Complex, is to ignore the obvious; it is to ignore the history of our nation.
Divide and Conquer is a strategy used by military and political professionals alike. If people can be divided by culture and race, the job of the General or the Oligarch runs smoother. It runs smoother still, if the divisions extend within those very cultures and races, as well.
Once upon a today and yesterday
and nevermore there were 7 men and women all locked
up in prison cells. Now these 7 men and women
were innocent of any crimes; they were in prison
because their skins were black.

Day after day, the prisoners paced their cells,
pining for their freedom.

And the non-black jailers would
laugh at the prisoners and beat them
with sticks and throw their food on the floor.

Finally, prisoner #1 said,
"I will educate myself and emulate
the non-colored people.
That is the way to freedom
c'mon, you guys, and follow me."

"Hell, no," said prisoner #2.
"The only way to get free is
to pray to my god and he will deliver you like
he delivered Daniel from the lion's den,
so unite and follow me."

"Bullshit," said prisoner #3.
"The only way
out is thru this tunnel i've been
quietly digging, so c'mon, and follow me."

"Uh-uh," said prisoner #4,
"that's too risky.
The only right
way is to follow all the rules
and don't make the non-colored people angry,
so c'mon brothers and sisters and unite behind me."  

 "Fuck you!" said prisoner #5,
"The only way
out is to shoot
our way out, if all of
you get together behind me."

"No," said prisoner #6,
"all of you are incorrect;
you have not analyzed the
political situation by my
scientific method and historical meemeejeebee.
All we have to do is wait long enough
and the bars will bend from their own inner rot.
That is the only way."

"Are all of you crazy," cried prisoner #7.
"I'll get out by myself,
by ratting on the rest of you
to the non-colored people.
That is the way, that is the only way!"

"No-no," they
all cried, "come and follow me.
I have the
way, the only way to freedom."

And so they argued, and to this day
they are still arguing;
and to this day they are still
in their prison cells,
their stomachs
trembling with fear.
=============================================================
The Front Porch is now open.
Food is on the table and some hot cider is ready to warm any hands chilled by fall weather.
Pull up a chair...sit and talk with us for a spell.