Um, yeah, so we had a special guest at the OFA-NY office phonebank tonight.
A really special guest.
Kind of a big deal.
Or, rather, kind of a big f%$king deal!
Yep, that's what I'd call it, a BFD.



People were pretty excited when he entered the room.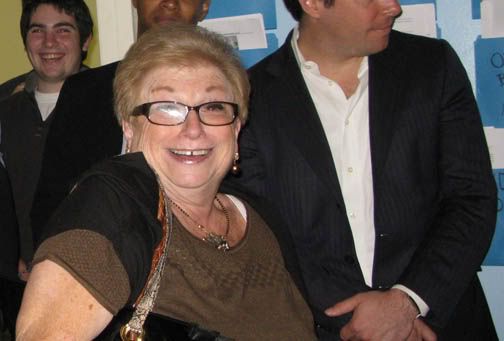 The Vice President spoke for a few minutes about how many, many Americans are suffering. He talked how millions have been hit hard by the econominc downturn, and are feeling frustrated, angry and frightened.



Then he said that many people are only making their choice in this election right now, and so our calls are critical. We're reminding them not only to vote, but that the Democratic candidates are the ones who are working to bring relief to everyone who's struggling.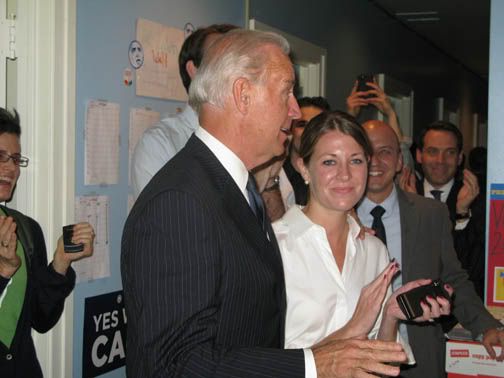 Next VP Biden thanked us for the work we're doing. He told us that we could take comfort in knowing there are groups of OFA volunteers just like us all around the country working just as hard as we are.



What a warm and inspiring man our Vice President is. I'm so glad he's out on the campaign trail, just as I was glad he was out with Barack Obama in 2008. He speaks from the heart and he speaks from experience, telling personal stories that resonate.
And he was even more charming and personable when he walked around and spoke to people one on one.



When he got to me, I was ready. I asked him if he'd sign up on our phonebank signup sheet. Not only did he sign...



...but he said if he was signing in he had to make a call.
So we handed him a phone and a call sheet, and he sat down and called a voter in John Hall's district (NY-19). The person wasn't home, but they'll be pretty surprised when they listen to their voicemail and hear a personal message from the Vice President :)



The VP spent a few more minutes talking with volunteers before he had to leave for a fundraiser. And as soon as he left, volunteers went right back to making calls. This is why I love volunteers!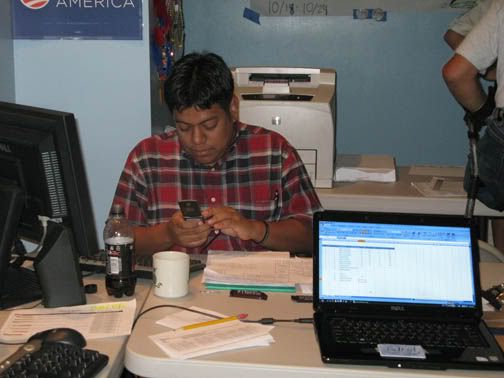 It's GO TIME, folks!



If you aren't already doing something for the midterms, START NOW!

Find a phonebank or cavnass near you.

Or contact your state party office or a candidate's campaign office.