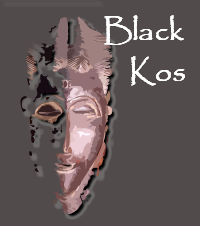 GIVING THANKS TO YOU!
dopper0189, Black Kos Managing Editor

Thanksgiving day has come and gone. But before we enter the Christmas and Holiday season I just wanted to say a hearty THANK YOU on behalf of the Black Kos team to everyone in the Black Kos family! Thank you to all of our readers, commentators, lurkers, and recommenders. Thank you all, for supporting us and helping us grow. So in the spirit of giving thanks I thought this would be a good time to look back at the growth of Black Kos.
In Daily Kos' "infancy" quite a few pundits "asked" after the 1st Yearly Kos (Net Roots Nation precursor) "where are all the people of color?" Of course these pundits were able to decipher from the pixels and bits the color of diarist on Daily Kos. Although I enjoyed the "colorless" dialog back then (no one knew my race) I knew this developing narrative had to be stopped. Black Kos grew out of an attempt to combat this meme as much as it grew out of an attempt to educate the larger progressive universe.
After reading "Crashing the Gates" I realized the danger of the "silos", where progressive groups only focused on their issue and not the larger movement. I hoped to play a small role in reaching out, spreading news and goodwill from an important part of the progressive coalition. We needed to speak to each other more and learn what we were talking and thinking about when we weren't around each other. From this idea Black Kos was born.


[] My First Black Kos Diary quite well received by the way 358 comments, 100+ rec's on Tuesday January 2nd 2007: Black Kos: an open thread.


[] But by next week only 27 comments (I only averaged about 16-25 for the first year): Black Kos: Know anything on Whip Clyburn?#3 Dem.
[] Realizing that to grow I needed help, I decided to call in the "big guns" I asked a certain "warrior queen". The number of weekly commentators immediately jumped from an average of 16-25 to 80-90 (my poor ego LOL): My last Black Kos week in review diary.


[] This is the first Black Kos diary under it's own identity. Welcome to the team! Black Kos, Week in Review.
[] Who made the first Black Kos comment? TerryPinder one minute six seconds after the diary posted he wrote "good enough for me" (what took him so long? HA!).


[] First person to recommend it? CanadianBill. paul2port was number 30, highest on the list who is still active in this diary. (Two Canadians must be leftover karma from my old trips to Caribana)


[] We then expanded to another day in the week the First Tuesday Chile: Black Kos, Tuesdays Chile.
[] Participating in our first panel at Netroots Nation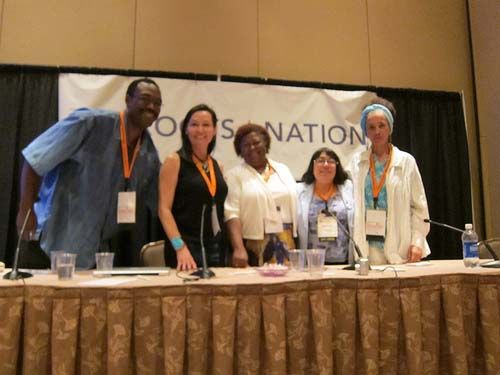 dopper0189, navajo, shanikka, texmex, deoliver47
So on behalf of sephius1, Deoliver47, Justice Putnam and myself, thank you and much love!

Sincerely,
dopper0189, Black Kos Managing Editor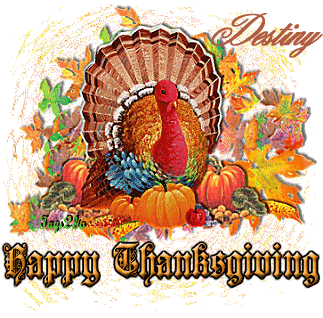 =============================================================
News by dopper0189, Black Kos Managing Editor
=============================================================


=============================================================
A key to black economic development Atlanta Post: Bank Creation
=============================================================

It is readily acknowledged that Black Americans have some catching up to do when it comes to income and wealth.
Often, Black Americans focus much of their explanations for these circumstances on racism and discrimination. We, straightaway, argue that the solution is for Black Americans to start our own businesses. Any kind of business will do, we say. The key is to motivate Blacks to become entrepreneurs. Having achieved that, income and wealth inequality should diminish.
This is a simple minded and delusional hope. We all know that, "Hope is no strategy." There has to be a better strategy that will produce meaningful and sustainable results.
Thoughtful economists take a more comprehensive view to Black American economic development. We say that Black businesses should be initiated more selectively; beginning with small service firms, expanding to larger service firms and small scale manufacturing, then up to large-scale manufacturing where big-ticket items can be produced and sold.
While this is a systematic and strategic approach, the fulcrum of the strategy appears to be missing.
Money is the lubricant of modern economies. Without an appropriate financial system, it is impossible to develop a sustainable economy. That is why we advocate centering Black economic development on the formation of Black-owned banks.
Once formed in a community, Black banks can leverage deposits and create loans for businesses that have the best opportunity to produce good returns. As businesses grow and create jobs, they produce ready customers for the banks, which permit banks to grow. In fact, a complete and virtuous circle is initiated when one begins economic
development with banks.
Black-owned banks in Black communities can even draw the traditionally unbanked poor into the formal economy and push egregiously exploitative pay-day and check-cashing operations out of business.



=============================================================



=============================================================
In her new book, the former Alaska governor questions the patriotism of African Americans who point out the country's imperfections. The Root: Palin's Dangerous Race Game
=============================================================

As if a new reality show, Fox News commentaries and daughter Bristol's Dancing With the Stars spin weren't enough, Sarah Palin is back with another book: America by Heart: Reflections on Faith, Family and Flag, which was released on Tuesday. In it, the half-term governor and full-time Republican enigma shares her increasingly extremist worldview on everything from the legacy of JFK to her conflicted feelings about abortion to her commitment to giving up chocolate for a year.
Her most unflinching comments, however, center on race -- specifically, the racial dynamics surrounding the Obama presidency and the increasing suspicion by many progressives that Palin, the Tea Partiers and the entire anti-Obama establishment are motivated by racism.
Palin clearly thinks not. In fact, on Planet Palin, racism essentially does not exist but is merely a misanthropic by-product of African Americans' refusal to shut up, toughen up and truly become American patriots. This question of patriotism versus racism has been tackled by both white and black leaders since before the Civil War.
Back then, Frederick Douglass rightfully asked, "What to the American slave is your Fourth of July?" during his legendary Independence Day speech of 1852. More than 150 years later, Douglass' desire to rectify the triumphs of American history with the tragedies of African-American history still resonate for many descendants of his enslaved brethren.
Yet in the prose of Palin, any race-based frustration expressed by African Americans is proof positive of dubious patriotism and questionable allegiance. Racism is a ploy, a canard, a smoke screen by "opponents of this new American awakening" to impede intellectual debate and castigate conservatives as "evil … [and] just bad people."



=============================================================



=============================================================
What do you call a black man with a J.D? A "gangbanger," apparently, if you are the owner of the Boston club that expelled dozens of black Harvard and Yale students and alumni last weekend on suspicion of being criminals. The Root What Do You Call a Black Man With a J.D.?
=============================================================

It was hard to tell if the several dozen black Harvard and Yale graduate students and alumni exiting Cure Lounge Saturday night were shivering from the unwelcoming Boston cold or trembling from anger after we were kicked out of our own private party quite literally because of the color of our skin.
Harvard-Yale football homecoming has a unique significance for black graduate students who gather to celebrate; it is a temporary moment of relief. The Ivy League postgraduate environment can be a very a hostile one for blacks, who are arguably made to feel more at home in America's prisons than in its top universities.
So it's no wonder that the hundreds of black graduate students and alumni who flocked to Cambridge, Mass., last weekend were extremely excited at the opportunity to mix, mingle and dance freely with their peers from across the nation. The culminating party was held at Cure Lounge, a private club. After a long wait in line, things began to warm up as the DJ dropped gems and we dropped money at the bar. Around 10:45 p.m., I had just achieved enough liquid courage to approach this girl when the music suddenly stopped.
The lights came on. Girls stopped dancing. Bartenders began to clean the bar. I then saw looks of confusion become looks of indignation as the bouncers told the crowd that everyone would have to leave.
Why? What they told the crowd: technical difficulties. What they told the promoters, according to an e-mail they later sent out to those who had been invited: The people in line outside [read: black women] would attract "local gangbangers." Yet anyone remotely familiar with Boston knows that local gangbangers in the Theater District look more like Colin Sullivan from The Departed than Omar Little from The Wire.
We were kicked out because apparently the promoters did not tell the owner that the Harvard and Yale graduates and alumni in attendance that night would be black. Quite simply, on Saturday, Nov. 20, 2010, a group of overprivileged blacks were kicked out of a private venue because of the color of our skin.



=============================================================



=============================================================
President Barack Obama has outlined a plan to disarm one of Africa's most feared rebel militias, the Ugandan Lord's Resistance Army. BBC: Barack Obama's plan to defeat Ugandan LRA rebels.
============================================================

It aims to defuse the spiralling bloodshed in central Africa by removing the LRA's leader, Joseph Kony.
LRA fighters will also be encouraged to defect or lay down their arms.
US ally Uganda has for more than 20 years failed to defeat the LRA, notorious for kidnapping children to serve as soldiers and sex slaves.
LRA leaders initially claimed to be fighting to install a theocracy in Uganda based on the Biblical 10 commandments.
But they now roam across parts of Sudan and Central African Republic (CAR), as well as north-eastern Democratic Republic of Congo.
The US has given logistical and intelligence support in the past to the armies of Uganda, Southern Sudan and DR Congo.
But their concerted push in December 2008 to kill LRA commanders failed - the group dispersed and attacked churches and villages in DR Congo that year.



=============================================================
The power of the tubes. Mashable: How Online Classrooms Are Helping Haiti Rebuild Its Education System
==============================================================

When University of the People founder Shai Reshef welcomed 16 Haitian students to their first day of class last Thursday, he told them that life might prevent some of them — as it does students in every part of the world — from completing their degrees at the free, online university.
"They looked at me and said, you just don't understand," Reshef says. "We cannot drop out. We have to finish it. That's our lives. It's like dying if we don't graduate."
Haitians have good reason for thinking of education a bit differently than much of the rest of the world. In a country where just over fifty percent of the population meets the CIA World Factbook's definition of literacy, a college diploma is a precious commodity. And when January's earthquake damaged or demolished 87% of the country's institutions of higher learning, it became even more precious.
While reconstructing the destroyed universities is a long-term task, University of the People is hoping to give Haitian students a way to continue their educations before it's completed. By opening a center where students can take advantage of the scarce electricity, computers, and Internet connection required to enroll in the University of the People's free online courses, the organization hopes to not only ease Haiti's current woes, but also help build its future

Photo source: The 
Challenge
 for
 Haitian 
Higher
 Education by INURED
=============================================================


=============================================================
[] The Marriage of the Daughter of Sun and Moon by cskendrick
[] RKBA: Guns and the left by R K B A
[] Hate Crimes Statistics for 2009 are Out of the Closet by craigkg
[] An admission of racism and a thought about homophobia by juliewolf