Miss Blue's quilt, "Cowgirl Up!"
Leave your message in the comments below and I will inscribe it in archival ink on muslin -- my sister and I will sew it into a quilt for Lt. Choi. Try to keep your message short and uplifting -- I have a feeling there will be quite a few on this quilt!
I figure the cost of making these quilts at $5/message plus shipping. If you can donate toward this project, here is a PayPal link -- or email me for a snail mail address if you prefer to send a check. But don't feel you have to donate to leave a message. Your message is what makes the quilt -- that is where all the mojo is -- so please don't be reticent about leaving one.
These are the quilts we have finished to date:
othniel (cellulitis and ensuing complications)
exmearden (cancer of heart and lung, RIP)
MsSpentyouth (brain tumor)
Moe99 (lung cancer)
Michelle Caudle (ovarian cancer)
BFSkinner (lupus)
Kitsap River (waiting for kidney donor)
Frederick Clarkson (blood clots)
Dreaming of Better Days (lymphoma)
one bite at a time (lost house and belongings to fire)
Timroff (cellulitis)
Sol Fed Joe (multiple cancers and health problems)
Brubs (AIDS, immune reconstitution syndrome)
rserven (gall bladder infection with dangerous complications)
grndrush (brain tumor, RIP)
ImpeachKingBushII (needs liver transplant)
andsarahtoo (lupus)
Frank Cocozzelli (muscular dystrophy)
luvsathoroughbred (breast cancer)
Predictor (stroke and HIV)
Austex54 (caretaker to othniel)
Theodore Olbermann, RIP
cskendrick (antibiotic resistant infection)
Keith Olbermann (caregiver to father)
Juan (cancer)
Ana (a young horse belonging to Juan, hit by truck)
MA Liberal's mother (Alzheimer's)
Charles CurtisStanley (caretaker to Kitsap River)
Lorikeet (cervical cancer)
Dr. Lori (metastatic cancer)
ulookarmless (cancer, heart condition, stroke)
riverlover (caregiver to husband suffering from liver failure, now widowed)
Melody Townsel (caregiver to dying father, now deceased)
dadanation (AIDS)
Dr. William F. Harrison (leukemia, RIP)
Larry Bailey (sudden loss of partner to heart attack)
ramara (adopted son with fetal alcohol syndrome)
Noor B (herniated disk from car accident)
Louisiana 1976 (fibromyalgia, severe arthritis, depression)
stumpy (MS, stroke, RIP)
bleeding heart's niece (cancer, RIP)
escapee (failure of corneal surgery)
SarahLee (lymphoma, Lyme Disease)
Bustergirl (ovarian cancer)
mimi's niece (cancer)
ZenTrainer (breast cancer)
Miss Blue (severe injury to shoulder, anxiety over coverage for surgery)
Future quilts are planned for:
DaNang65 (heart condition)
MsGrin (life long heart problems requiring multiple surgeries)
UnaSpensor (Lyme disease)
MA Liberal (caretaker to her mother who has dementia)
labwitchy (diffuse scleroderma)
paradox (cyclical vomiting syndrome, PTSD, depression)
KelleyRN2 (spinal stenosis)
Ellinorianne (rheumatoid arthritis and fibromyalgia)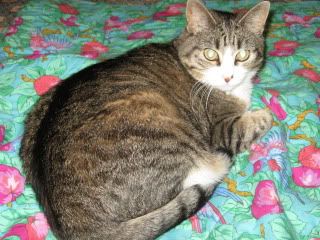 Boots says, "Thank you for your message and your support!"
PAYPAL LINK FOR LT. DAN CHOI'S QUILT - THANK YOU!
Namaste.