or at least, it will be.
The following cartoon, one I inked a few years ago, is now officially part of the German school curriculum. It will appear, along with the questions for discussion, in a book used in all federal states in Germany.
You know what to do to see the 'toon...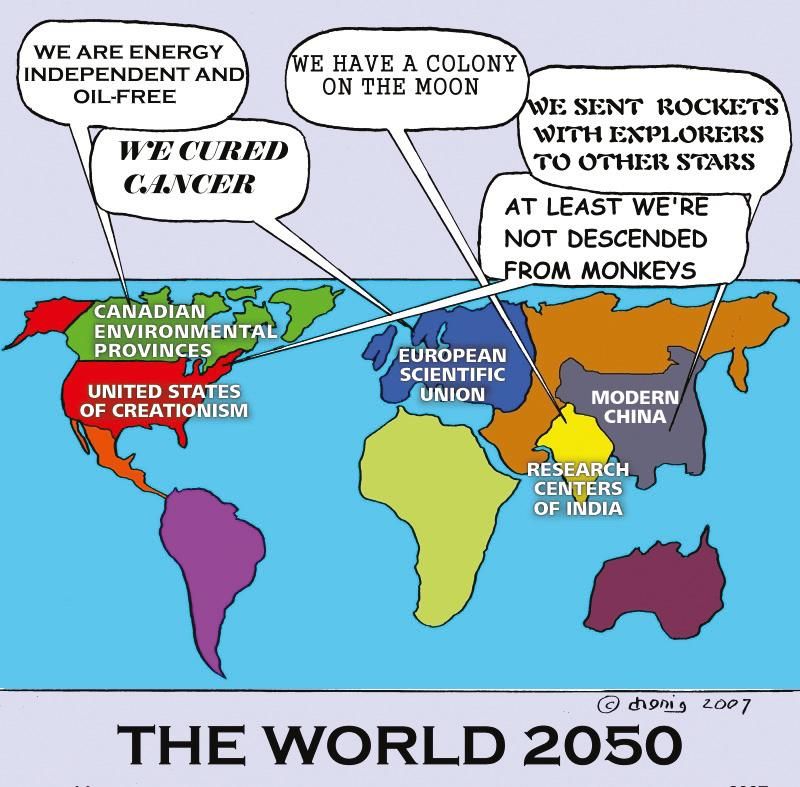 The discussion in the book:
Interpreting a cartoon

a. Describe the cartoon and explain what you think its message is meant to be.

b. Compare the message of the cartoon adn that of Jacoby in the extract from her book. Would the writer and the cartoonist agree? Which one do you think gets their message across more effectively?

C. Discuss in 300 words whether creationism/Intelligent Design should be taught in schools.
I thought this made an interesting counter-point to what is happening in Kentucky. In Kentucky, the government is handing out tax-payer's dollars to support a purely religious enterprise, while in Germany, the federal government is putting the discussion of religion, and particularly America's religiosity, in a textbook for discussion.
Are the Germans laughing at us? Yes, it appears they are.
And it's my fault.
Sorry.