There are things that annoy me about DK4, but my opinion about it is generally favorable: it's a revolutionary new system which works well despite a few bugs and immature features. For version 1 out of Beta, DK4 is quite a coup. I'm not going to GBCW over DK4 and, while this is an "anti-" diary, it isn't anti-DK4. It's anti-advertising-that-came-with-DK4.
How long has it been since Kos put ads on DailyKos? Four years? I don't know, but it rarely bothered me. The full-page background ads were kind of annoying because I'd accidentally click on them, but I was always in the "how do you expect this place to be paid?" camp. And you know, I'm still in that camp. But there oughta be limits.
There ought to be some standards, some boundaries, to what advertising this community will accept. The obnoxious, intrusive, offensive, vile and repugnant attributes of web advertising are limited only by the creative malevolence of the designers and the electronic nature of the medium. Left to their own devices without restriction, advertising networks will coat DailyKos in malware-downloading fetish porn pop-ups with streaming video and screaming sound.
None of us want that, but we've just crossed a line. A line, I'm afraid, which I consider completely unacceptable. This line: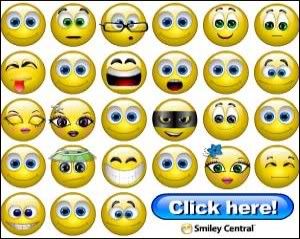 It's a flash ad with sound. Autoplay sound. That yells at you.
Hey.
Hey!
HEY!
HEY!

HEY!
Now, look, I'm a tolerant guy but I'm also one of those guys who keeps a dozen tabs in every window. When my computer starts yelling at me I have to flip through every one to find out who the asshole is that's decided to greet me with yelling advertising. I expect that sort of behaviour from link farms, splogs and Rupert Murdoch. In this case it was DailyKos. I was not impressed.
Part of my irritation, I confess, is that I know what happens when ad networks allow that kind of obnoxious, low-budget "try our spyware" advertising. We saw it with Murdoch's MySpace when a few million banner ads downloaded malware to users. Whereever you see those screaming animated smilies, you'll shortly see work from home scams, scareware "anti-virus" and, eventually, spyware and malware.
Frankly, I'm not ok with that.
Updated by opendna at Thu Feb 17, 2011, 12:26:29 PM
From the comments:
[Daily Kos doesn't allow autoplay ads] But unscrupulous advertisers can sneak through. If you see one, report it using the contact form (select business) or email me at will at daily kos dot com.
by Will Rockafellow on Thu Feb 17, 2011 at 07:13:41 AM PST
Awesome.