On this bitter cold day thousands of Ohio's tax paying citizens joined together in solidarity against HB 5 and in support of Ohio's Workers. Although I'm not part of any union, I understand that union's are responsible for a strong and vibrant middle class so i joined them today. The following photos are from the Ohio Statehouse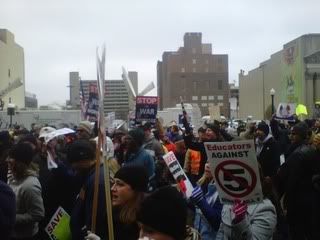 Did you know public sector jobs pay less than private sector jobs?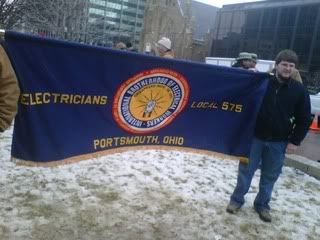 Ohio workers have already made concessions.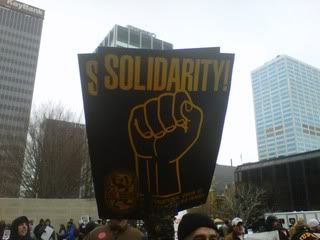 Love this one!!!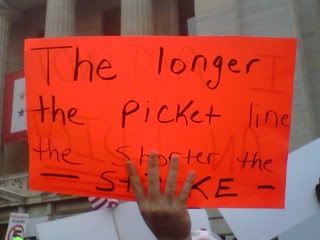 Great message on such a small sign!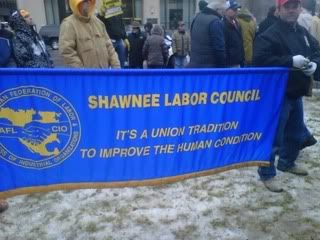 Hell, they brought us the weekend!!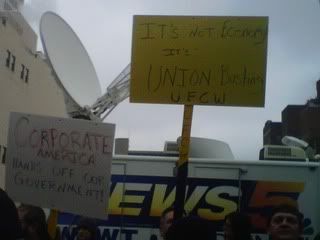 Koch brother behind the Wisconsin bill and most likely the Ohio one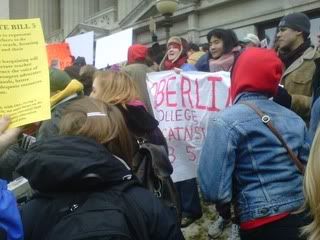 Shout out to Oberlin for showing up and doing their thing!!!
We will continue to stand up for workers and citizens of this country. Thanks to everyone here who is doing their part. Solidarity!!