Good morning, everyone. I would like to start with a big thank you and shout-out to Frankenoid. I came to the Great Orange Satan after the 2004 election, but it is garden blogging that has kept me here all these years. I am delighted to announce that spring has finally arrived in Central NJ. The snow heaps have disappeared from the parking lots, and my crocuses (croci?) started blooming last Saturday afternoon:
I can also see about two inches of green shoots on the daffodils and the beginnings of the foliage on my day lilies. I am really looking forward to the roses, especially to the ones that escapee gave me last fall. They all seem to have survived the winter quite well.
I spent some of the winter season working on my house plants. I wanted to make sure that they would survive my trip to Egypt. I went out and bought some of the self-waterers. I have some of the glass globes (the ones they sell on late-night TV), and I also have some cheap ones that you can make from old soda bottlles. They have really worked well. Here's a picture of my study: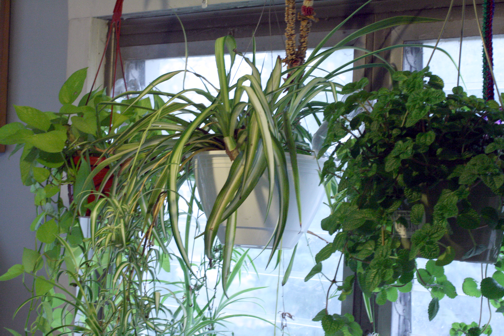 I am now starting to plan for the spring and summer. Although I have been gardening since I was in high school, I am still an amateur. I have probably made every mistake in the book. The one thing that I have learned over the years is that planning really helps. I have already put down deer repellent, since the deer around here will eat anything and everything. I just started some Roma tomatoes from seed yesterday, and I have also ordered some plants and seeds that will do well in containers: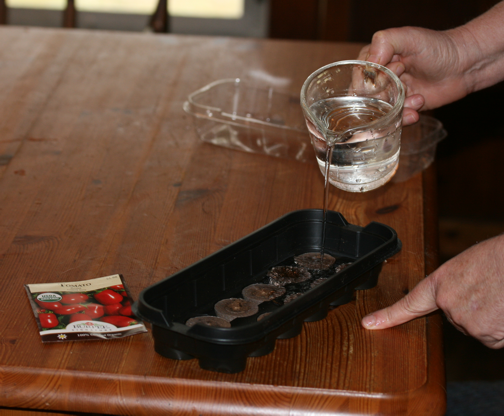 I am working on a plan for the vegetable patch in my back yard. I need to plant collard greens (which were a big success last year) in a new location, since the cruciferous vegetables should not be planted in the same location two years in a row. I am going to try to put in some snap peas where the collards were last year, and put some collards and mustard greens in the old tomato patch.
Here is a picture of my shade garden back in 2009. It was the first part of my garden that I really planned. I planted it when we took out some ancient and very ugly shrubs that the previous owner had planted. I chose a range of plants that do well in low light, and I added some native plants that do not require a lot of water: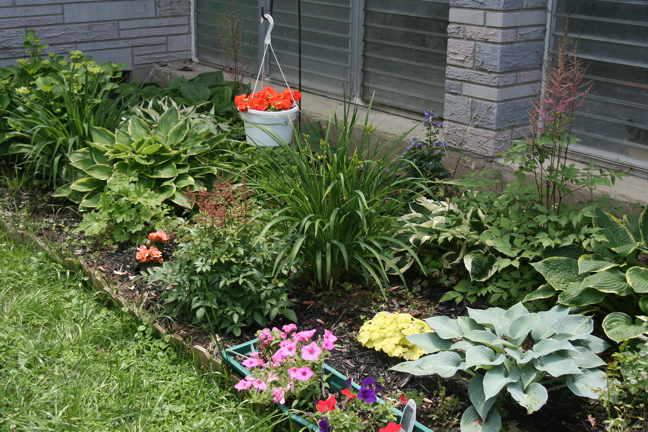 I am so glad that spring is finally here. Let me know what is happening in your gardens. The cats are glad to see the end of winter too: