Recently, there have been a series of strong earthquakes on the compression side of the pacific plate. We had the 6.3 in Christchurch, New Zealand last month, the huge 9.0 quake off the coast of north eastern Japan last week, the 8.8 quake in Chile on Feb 27 2010 (Nazca plate which contacts the pacific plate), the 8.1 Samoa earthquake on September 29, 2009.
I wonder if the west coast of North America is ripe for a shake.
Here's a list of the major quakes of the 21st century.
I am no expert on earthquakes but it makes sense that when we get a series of major quakes around the edges of a major plate, it's likely that those quakes will alter the stresses at other regions of the plate.
Here's a map of the major plates with arrows indicating compression, slippage and expansion zones.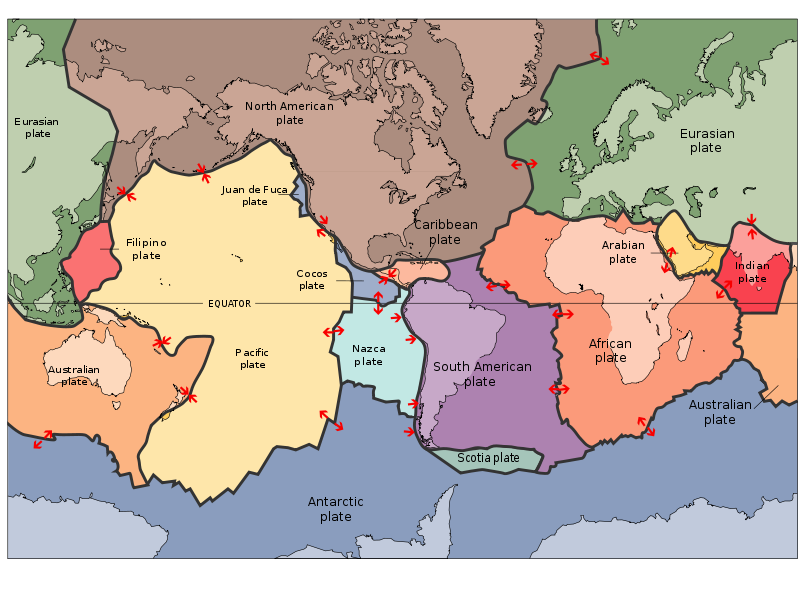 As you can see, the west coast from LA to British Columbia to Alaska is in direct contact with this plate.
I'm hoping that we'll have a few geologists with some expert knowledge chime in in the comments with their thoughts about this. I don't know about you, but this makes me fear for my friends on the west coast of North America.Updated by yuriwho at Sun Mar 13, 2011, 05:38:46 PM

now a volcano in Japan is erupting. see http://www.dailykos.com/...
Related?