Every year on March 25th people gather on the corner of Greene St. and Washington Pl. to remember the fallen. The tragic fire that took 146 lives was one hundred years ago today and there was a much larger turnout.
There is so much written about this tragedy this year, both here here and throughout the media. Laura Clawson did a great job of telling the story in Triangle: Remembering the Fire and also pointed out that a longtime member of the Daily Kos community, one of our own, has done great things to remember the lives of people lost on this day.
I wrote a photo diary last year about the memorial and tried to tell some of the stories. This year, just a few pictures of the people who remember.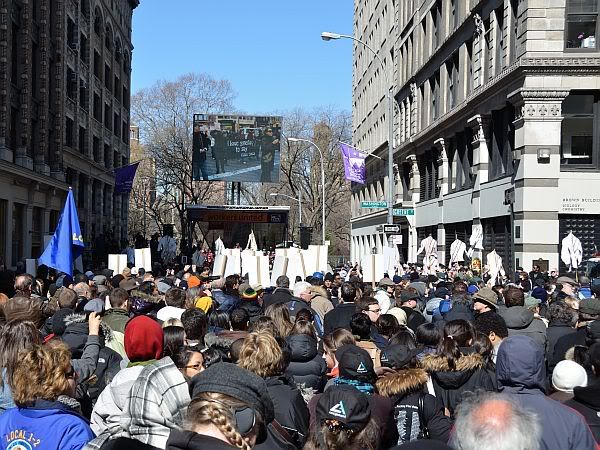 A few more photos below.
Some laborers with signs that have the names and ages of victims. Kate Leone was not the only fourteen year old.
Members of the once strong Union that was also so young when so many died.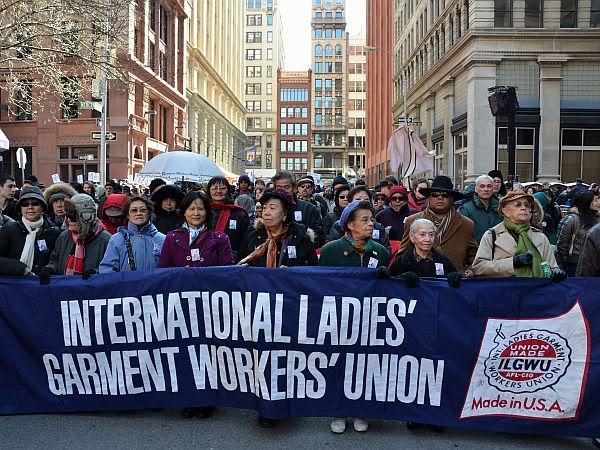 Many people who work to keep the memory alive, they carry shirts on sticks with the names of people who died either in the fire or jumping to there death to avoid the fire.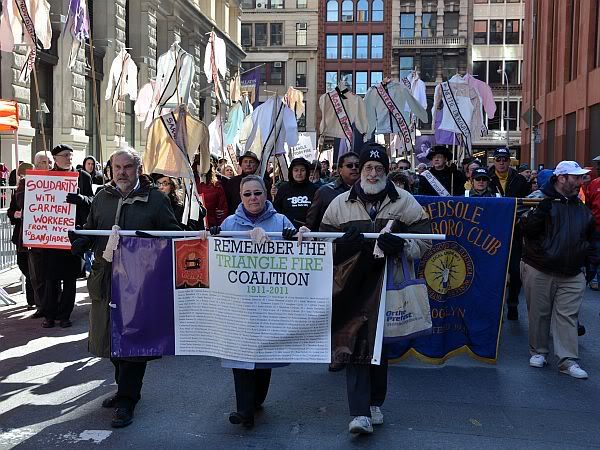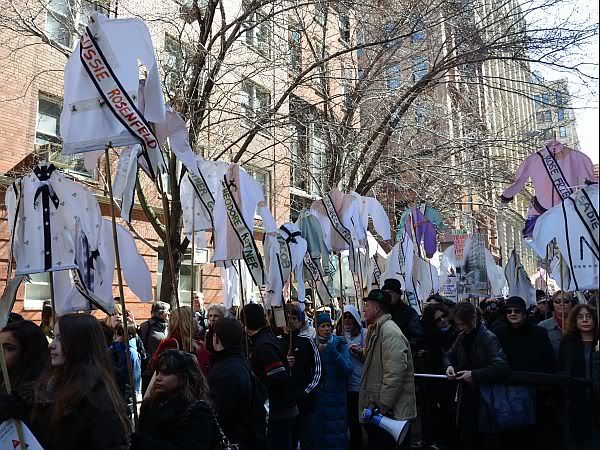 The building survived. You can see the top floors in the background here.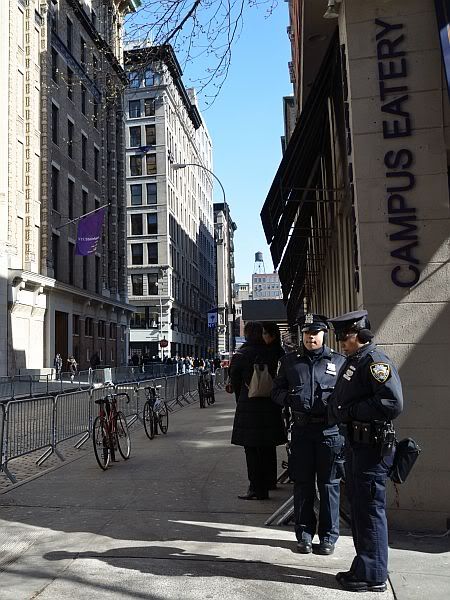 Blue and black banners hanging from some of the windows that Fire Department ladders could not reach.
A view of today's turnout.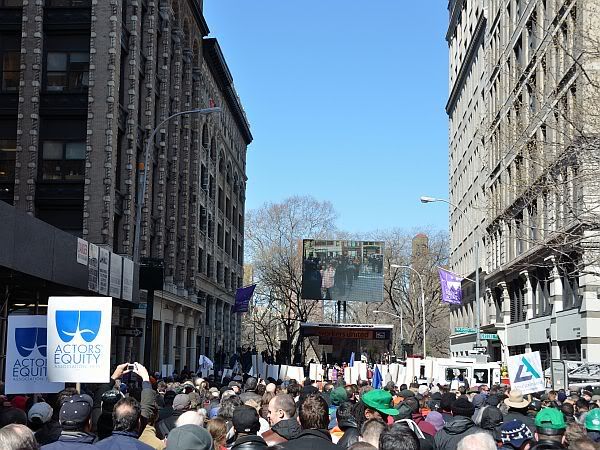 Musicians, members of Local 802, who played the marching music.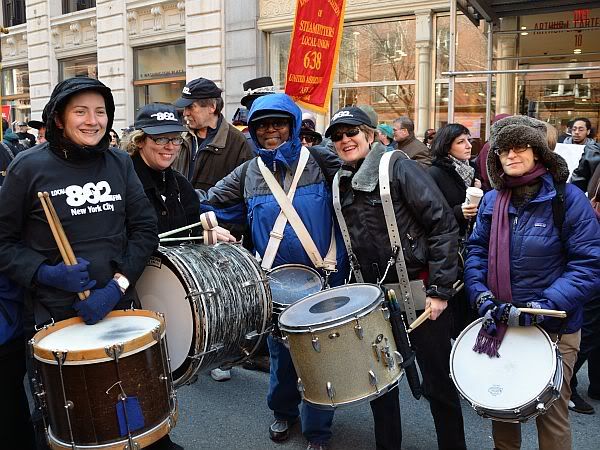 And just a few more photos of the people.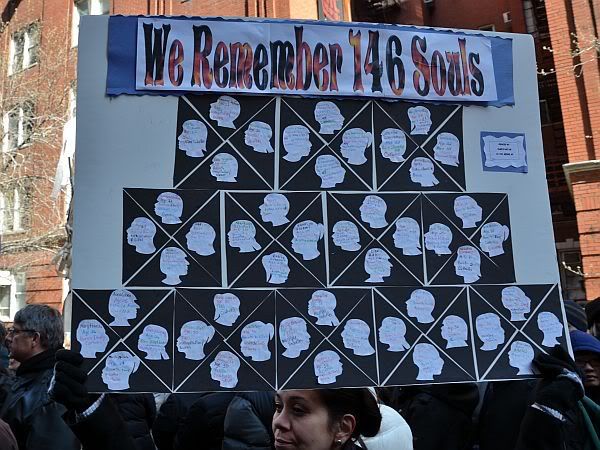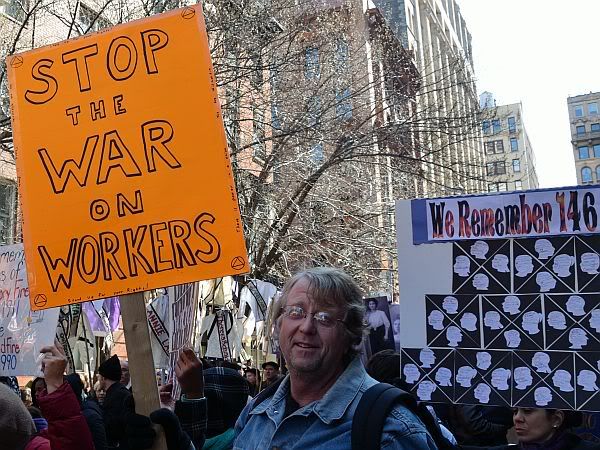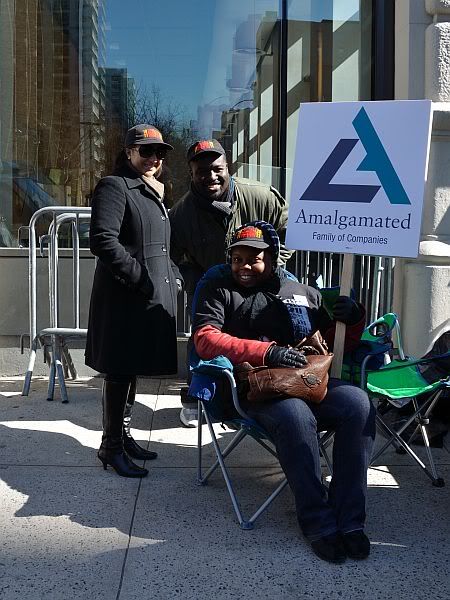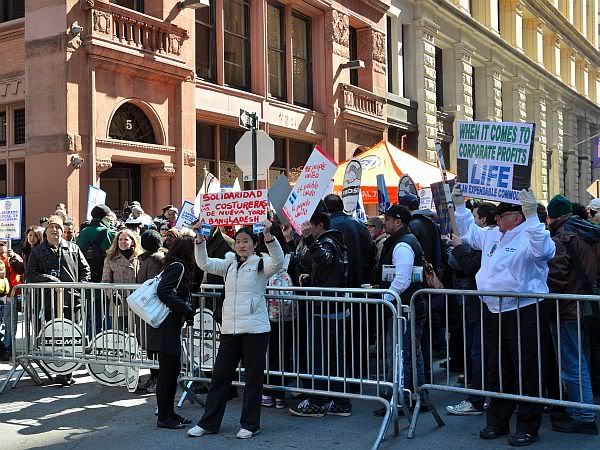 That's about it. I already described what happens there in last year's diary. This year the were more people and higher profile speakers but it is about the people.