Happy Saturday everyone!
I had not planned to post a Pink Clubhouse diary today, but it's Leonard Nimoy's birthday. So let's wish Mr. Nimoy and others born today a very Happy Birthday!
Matt Blum at GeekDad has a great write up on Leonard Nimoy:
On this date in 1931 in Boston, the boy who would become the most famous pointy-eared scientist in the Federation was born. Yes, Leonard Nimoy, who no matter how many movies Zachary Quinto makes in the role will forever be the true Mr. Spock, turns 80 years old today.

One might be tempted to think that the fact that Leonard Nimoy was born a mere four days after William Shatner, and less than 400 miles away — Shatner was born in Montreal – was evidence of some sort of grand cosmic plan, but you just know that doing so would be illogical. It is certainly a wild coincidence, though.

Nimoy was at least somewhat responsible for creating some of the most enduring images from ST:TOS, including his trademark one-eyebrow raise and, of course, the Vulcan salute. His greatest contribution to Star Trek, though, was surely the nuanced performance he gave as Spock. It can't be easy to play a character who is supposed to betray no emotion but stop short of making him seem robotic. Yet Nimoy always managed to find ways to make it clear how much Spock respected and genuinely liked his captain, and how Spock enjoyed his frequent repartee with Dr. McCoy despite the pretense of exasperation he was compelled to display. There's no way to know for certain if the show would have become the phenomenon it eventually grew into had another actor been cast in the role, but I think it's a safe bet that the core of what we know as Star Trek would be radically different.
You may also wish Leonard Nimoy a very happy 80th birthday directly via Twitter.
A Leonard Nimoy tweet:


"Love the art in yourself, not yourself in the art."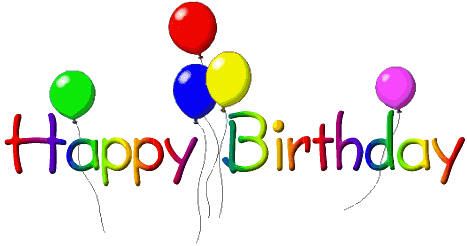 Keira Christina Knightley (pronounced ˈkɪərə ˈnaɪtlɪ;[1] born 26 March 1985) is an English[2] film actress and model. She began her career as a child and came to international prominence in 2003 after co-starring in the films Bend It Like Beckham and Pirates of the Caribbean: The Curse of the Black Pearl.

Kenneth Arnold (Kenny) Chesney (born March 26, 1968) is an American country music singer and songwriter. Chesney has recorded 15 albums, 14 of which have been certified gold or higher by the RIAA. He has also produced more than 30 Top Ten singles on the U.S. Billboard Hot Country Songs charts, 20 of which climbed to the top of the charts.

Marcus LeMarr Allen (born March 26, 1960 in San Diego, California) is a former American football player and, until recently, was affiliated with CBS as a game analyst. As a professional, Allen ran for 12,243 yards and caught 587 passes for 5,412 yards during his career for both the Los Angeles Raiders and the Kansas City Chiefs from 1982 to 1997. He scored 145 touchdowns, including a then league record 123 rushing touchdowns, and was elected to six Pro Bowls over the course of his career. He was also a fairly good passer for a running back, completing 12 of 27 passes for 285 yards and six touchdowns, with only one interception. Allen was the first player ever to gain more than 10,000 rushing yards and 5,000 receiving yards during his career.

Theodore DeReese "Teddy" Pendergrass (March 26, 1950[1] – January 13, 2010[2]) was an American R&B/soul singer and songwriter. Pendergrass first rose to fame as lead singer of Harold Melvin & the Blue Notes in the 1970s before a successful solo career at the end of the decade. In 1982, he was severely injured in an auto accident in Philadelphia, resulting in his being paralyzed from the waist down. After his injury, the affable entertainer founded the Teddy Pendergrass Alliance, a foundation that helps those with spinal cord injuries. Pendergrass commemorated 25 years of living after his spinal cord injury with star filled event, Teddy 25 - A Celebration of Life at Philadelphia's Kimmel Center. His last performance was on a PBS special at Atlantic City's Borgata Casino in November 2008.

Martin Hayter Short, CM (born March 26, 1950) is a Canadian-American comedian, actor, writer, singer and producer. He is best known for his comedy work, particularly on the TV programs SCTV and Saturday Night Live. He has also starred in many popular comedic films such as Three Amigos, Innerspace, Pure Luck, Jungle 2 Jungle, Mars Attacks!, Father of the Bride, and Father of the Bride Part 2.

Vicki Lawrence (born Vicki Ann Axelrad; March 26, 1949) is an American actress, comedienne, and singer, who was frequently a game show panelist in the 1970s and 1980s. She is best known for her co-starring role on The Carol Burnett Show, alongside Carol Burnett, from 1967 to 1978, and as the sharp-tongued matriarch, Thelma Harper (the main character on Mama's Family, airing from 1983 to 1990, which was spun off from The Carol Burnett Show's The Family sketches). As a singer she recorded The Night the Lights Went Out in Georgia that made #1 on the US chart as well as in Canada. She is credited with co-authoring two books and has also used the name Vicki Lawrence Schultz.


Steven Tyler (born Steven Victor Tallarico; March 26, 1948) is an American singer, songwriter, and multi-instrumentalist, and the frontman and lead singer of the Boston-based rock band Aerosmith, in which he also plays the harmonica, and occasional piano and percussion. He is also known as the "Demon of Screamin'" and is equally known for his on-stage acrobatics. During his high-energy performances, he usually dresses in bright, colorful outfits with his trademark scarves hanging from his microphone stand.

Diana Ernestine Earle Ross (born March 26, 1944)[1] is an American singer and actress. Ross served as lead singer of the Motown group The Supremes during the 1960s. After leaving the group in 1970, Ross began a solo career that included successful ventures into film and Broadway. She received a Best Actress Academy Award nomination for her 1972 role as Billie Holiday in Lady Sings the Blues, for which she won a Golden Globe award. She won 8 awards American Music Awards, garnered twelve Grammy Award nominations, and won a Tony Award for her one-woman show, An Evening with Diana Ross, in 1977.[2] With a career total 18 #1 records, Diana Ross is considered the most successful female recording artist of the 20th century.

James Caan (born March 26, 1940) is an American actor. He is best-known for his starring roles in The Godfather, Thief, Misery, A Bridge Too Far, Brian's Song, Rollerball, Kiss Me Goodbye, Elf, and El Dorado. He also starred as "Big Ed" Deline in the television series Las Vegas.


Leonard Simon Nimoy (pronounced ˈniːmɔɪ, NEE-moy; born March 26, 1931) is an American actor, film director, poet, musician and photographer. Nimoy's most famous role is that of Spock in the original Star Trek series 1966–1969, multiple films, television and video game sequels.


Sandra Day O'Connor (born March 26, 1930) is an American jurist who was the first female member of the Supreme Court of the United States. She served as an Associate Justice from 1981 until her retirement from the Court in 2006. O'Connor was appointed by President Ronald Reagan in 1981.[2] In the latter years of her tenure, she was regarded as having the swing opinion in many cases.

Tennessee Williams (born Thomas Lanier Williams, March 26, 1911 – February 25, 1983) was an American writer who primarily worked in American theater writing plays. He also wrote short stories, novels, essays, screenplays and a volume of memoirs. His professional career lasted from the mid 1930s to his death in 1983, and produced many plays that are regarded as classics of the American stage. He received virtually all of the top theatrical awards for his works of drama, including a Tony Award for best play for The Rose Tattoo (1951) and the Pulitzer Prize for Drama for A Streetcar Named Desire (1948) and Cat on a Hot Tin Roof (1955). In 1980 he was presented with the Presidential Medal of Freedom by President Jimmy Carter.


Robert Lee Frost (March 26, 1874 – January 29, 1963) was an American poet. He is highly regarded for his realistic depictions of rural life and his command of American colloquial speech.[1] His work frequently employed settings from rural life in New England in the early twentieth century, using them to examine complex social and philosophical themes. A popular and often-quoted poet, Frost was honored frequently during his lifetime, receiving four Pulitzer Prizes for Poetry.

(famousbirthdays.com/wikipedia.)
Quote of the Day

"Live long and prosper"
~Mr. Spock

Some history on this quote and the Vulcan salute:

The Vulcan salute is a hand gesture consisting of a raised hand, palm forward with the fingers parted between the middle and ring finger, and the thumb extended. Often, the famous line, "Live long and prosper", is said after it. The salute was devised and popularised by Leonard Nimoy, who portrayed the half-Vulcan character Mr. Spock on the original Star Trek television series in the late 1960s.

The Vulcan salute first appeared in 1967 on the Star Trek second season opening episode, "Amok Time". The gesture famously has a reputation for being difficult to make without practice or the covert pre-positioning of the fingers, and actors on the original show reportedly had to position their fingers off-screen with the other hand before raising their hand into frame. This reputation may stem from variations in individuals' manual dexterity. This reputation is parodied somewhat in the motion picture Star Trek: First Contact when Zefram Cochrane, upon meeting a Vulcan for the first time in human history, is unable to return the Vulcan salute gesture and instead shakes the Vulcan's hand.

In his autobiography I Am Not Spock, Nimoy wrote that he based it on the Priestly Blessing performed by Jewish Kohanim with both hands, thumb to thumb in this same position, representing the Hebrew letter Shin (ש), which has three upward strokes similar to the position of the thumb and fingers in the salute. The letter Shin here stands for Shaddai, meaning "Almighty (God)". Nimoy wrote that when he was a child, his grandfather took him to an Orthodox synagogue. There he saw the blessing performed and was very impressed by it.[1]

The accompanying spoken blessing, "Live long and prosper" (Tich tor ang tesmur in Vulcan language as spoken in Star Trek: The Motion Picture) also appeared for the first time in "Amok Time", scripted by Theodore Sturgeon.[2] The less-known reply is "Peace and long life." This format is similar to common Middle Eastern greetings (Salaam alaykum in Arabic and Shalom aleichem in Hebrew), meaning "peace be upon you", and its reply, "upon you be peace". An even more ancient variation can be found with the Ancient Egyptians: the blessing ankh wedja seneb, usually translated as "may he live, be prosperous, be healthy."[3] William Shakespeare's Romeo and Juliet contains the line, "Live and be prosperous."

(Wikipedia.)