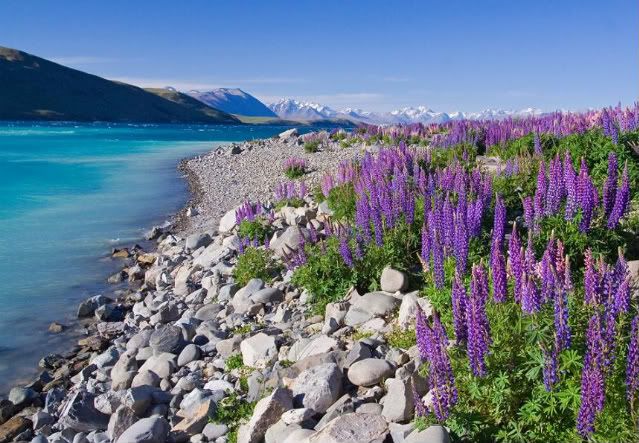 (Lupins by the lake - glacial Lake Tekapo, New Zealand.Pixdaus.)
Just living is not enough... one must have sunshine, freedom, and a little flower.
~Hans Christian Anderson
Science News
With overworked honeybees declining in numbers, scientists are looking at other insect species for help in pollinating food crops. The Osmia bees, for example, (Osmia ribifloris shown here) diligently pollinate a range of crops if a farmer can adjust for their solitary ways.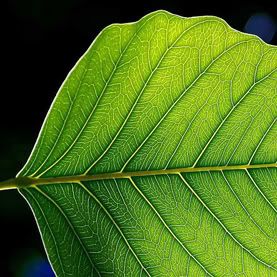 "Artificial Leaf" Might Provide Easy, Mobile Energy
An artificial "leaf" that collects energy in much the same way as a natural one could provide a day's worth of power for homes without access to an electricity grid.
The leaf, a silicon-based square the size of a playing card, closely mimics the way plants use the process of photosynthesis to create energy. The device is dropped into a bucket of water, or even a muddy puddle, and placed in direct sunlight.
Health news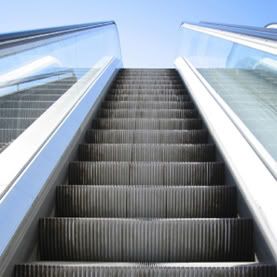 Why Escalators Bring out the Best in People
A recent Journal of Experimental Social Psychology article by Larry Sanna and his associates at the University of North Carolina suggests a more surprising factor that you might want to consider – proximity to an escalator.
Building on research showing the power of metaphors to shape our thinking, Sanna and his colleagues noted that height is often used as a metaphor for virtue: moral high ground, God on high, looking up to good people, etc. If people were primed to think about height, they wondered, might people be more virtuous?
In a series of four different studies, the authors found consistent support for their predictions. In the first study they found that twice as many mall shoppers who had just ridden an up escalator contributed to the Salvation Army than shoppers who had just ridden the down escalator. In a second study, participants who had been taken up a short flight of stairs to an auditorium stage to complete a series of questionnaires volunteered more than 50 percent more of their time than participants who had been led down to the orchestra pit.
Love & Sex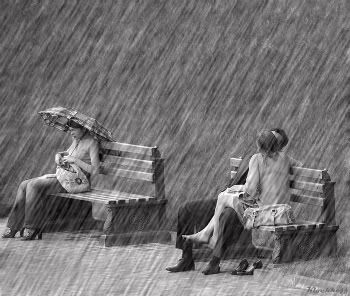 Study Finds Lost Love is Americans' Biggest Regret
A new study out in the Social Psychological and Personality Science says that Americans regret love the most.
In addition to be asked what their one regret was, participants were also asked to answer when it happened and whether or not the regret was the result of an action or inaction, Physorg.com reported.
The study found the that a regret of romance was number one, the study also revealed that 44 percent of women had the romance regret, while only 19 percent of men did.
Technology
25 Years of Pixar


Pop Culture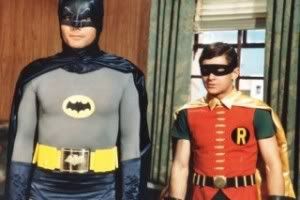 New Superman and Batman films to come out in 2012
The LA Times did a big profile on new Warner Bros. president Jeff Robinov. They talk about a few things in it, from his managerial style to controversial decisions he has made such as passing on Slumdog Millionaire and refusing to work with David Fincher. But what is most interesting about the piece is that it slips in some pretty major news about the direction of Warner's big, tentpole DC Comics properties.
According to Rubinov, he wants both new Superman and Batman films to come out in 2012, and then he's aiming for a Justice League movie to come out in 2013. There's even mention of spinning off Flash and Wonder Woman films after that. We already know that the Superman movie is being overseen by Christopher Nolan and is going to be directed by Zack Snyder, and the Batman movie is Nolan's next directorial effort The Dark Knight Rises, but will these be the same characters that appear in the Justice League movie?
Old Postcard


Positive Impact
Chicago teachers surprise students with "Thriller" flashmob



On this day in History

1842 – Anesthesia is used for the first time, in an operation by Dr. Crawford Long.

1867 – Alaska is purchased from Russia for $7.2 million, about 2 cent/acre ($4.19/km²), by United States Secretary of State William H. Seward. The media call this Seward's Folly.
Happy Birthday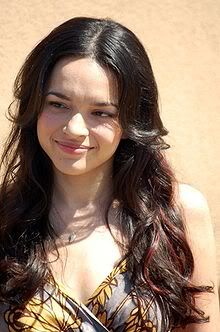 Norah Jones (born Geethali Norah Jones Shankar on March 30, 1979) is an American singer-songwriter and actress.
In 2002, she launched her solo music career with the release of the commercially successful and critically acclaimed album Come Away With Me, which was certified a diamond album in 2002, selling over 20 million copies.[1][2][3] The record earned Jones five Grammy Awards, including the Album of the Year, Record of the Year, and Best New Artist.[4] Her subsequent studio albums, Feels like Home, released in 2004, Not Too Late, released in 2007 and her 2009 release The Fall, all gained Platinum status after selling over a million copies[2] and were generally well received by critics.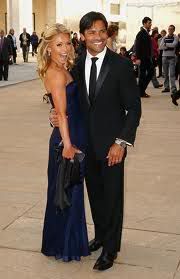 Mark Andrew Consuelos (born March 30, 1971) is a Spanish-born American television and film actor.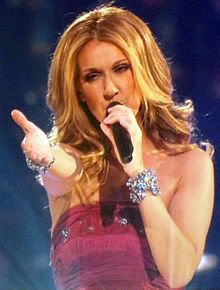 Céline Marie Claudette Dion, CC, OQ (French pronunciation: [selin djɔ̃] ( listen); born March 30, 1968) is a Canadian singer, songwriter, actress, and entrepreneur. Born to a large family from Charlemagne, Quebec[4] Dion emerged as a teen star in the French-speaking world after her manager and future husband René Angélil mortgaged his home to finance her first record.[5] In 1990, she released the English-language album Unison, establishing herself as a viable pop artist in North America and other English-speaking areas of the world.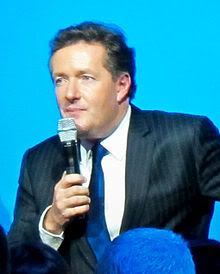 Piers Stefan Pughe-Morgan (born Piers Stefan O'Meara; 30 March 1965), known professionally as Piers Morgan, is an Irish[3] journalist. He is a former editor of the tabloid newspapers News of the World (1994–1995) and Daily Mirror (1995–2004).[4] He is editorial director of First News, a national newspaper for children.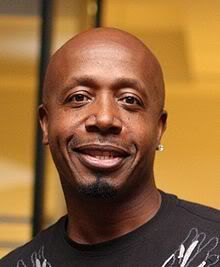 Stanley Kirk Burrell (born March 30, 1962), better known by his stage name M.C. Hammer (or simply Hammer), is an American rapper, entertainer, business entrepreneur, dancer and actor. He was commercially most popular during the late 1980s until the mid-1990s. Remembered for a rapid rise to fame before losing the majority of his fortune, Hammer is also known for his hit records, including "U Can't Touch This", flamboyant dance techniques and trademark Hammer pants. Hammer's superstar-status made him a household name and pop icon.[1][2][3][4][5][6] He has sold more than 50 million records worldwide,[7] demonstrating hip hop's potential for mass market success.

Paul Reiser (born March 30, 1957) is an American stand-up comedian, actor, television personality, author, screenwriter and musician.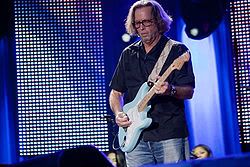 Eric Patrick Clapton, CBE (born 30 March 1945) is an English guitarist, vocalist, and songwriter. Clapton is the only three-time inductee to the Rock and Roll Hall of Fame: once as a solo artist, and separately as a member of The Yardbirds and Cream. Clapton has been referred to as one of the most important and influential guitarists of all time.[2] Clapton ranked fourth in Rolling Stone magazine's list of the "100 Greatest Guitarists of All Time"[3] and fourth in Gibson's Top 50 Guitarists of All Time.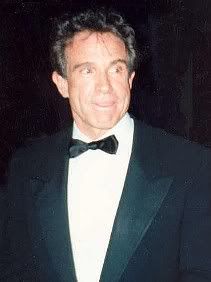 Warren Beatty (pronounced ˈbeɪti, BAY-tee;[1] born March 30, 1937) is an American actor, producer, screenwriter and director. He has received a total of ten Academy Award nominations, winning one for Best Director in 1982, He has also won four Golden Globe Awards including the Cecil B. DeMille Award. He is married to actress Annette Bening.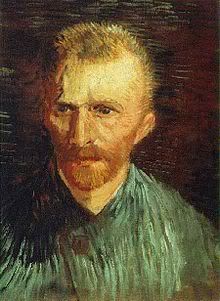 Vincent Willem van Gogh (Dutch: [faŋˈxɔx] ( listen), English: ˌvæn ˈɡɒx in British English and ˌvæn ˈɡoʊ van-GOH in American English;[note 1] 30 March 1853 – 29 July 1890) was a Dutch post-Impressionist painter whose work had a far-reaching influence on 20th century art for its vivid colors and emotional impact. He suffered from anxiety and increasingly frequent bouts of mental illness throughout his life and died, largely unknown, at the age of 37 from a self-inflicted gunshot wound.
Quote of the Day

Don't walk behind me; I may not lead. Don't walk in front of me; I may not follow. Just walk beside me and be my friend.
~Albert Camus