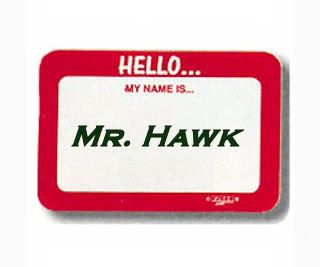 It seems to be going around. Everyone these days wants to put on the mantle of "Fiscal Responsibility". As if tacking on the word "Hawk" after something, transforms you into a Budget Guru. Without a past. Like magic.
Apparently so, if all the Re-labeling that's been going on recently is any indication:

Pawlenty makes campaign step
by Thomas Beaumont, desmoinesregister -- Mar. 21, 2011

[...]
What's noteworthy about Pawlenty?

-- [Former Minnesota Gov. Tim] Pawlenty touts himself as a Fiscal Hawk. Upon taking office, he promised not to raise taxes. He balanced a budget with a projected $4 billion deficit largely by slowing the rate of spending increases for state services.

Chris Christie: the most dangerous Republican
Daniel Denvir, guardian.co.uk, -- 15 March 2011

Who is the most dangerous Republican?
[...]
It is New Jersey Governor Chris Christie: Austerity Hawk, prosecutor and union foe. Christie was a superstar on the right for demonising public sector workers when Wisconsin Governor Scott Walker was still Milwaukee county executive [...]

The Deficit Hawks Are Targeting Nurses and Firefighters
By Dean Baker, TruthOut.org, on alternet.org -- April 1, 2011

[...]
The Deficit Hawks insist that we have to cut Social Security and Medicare benefits now! They are busy hyperventilating over the enormous deficits, which are the result of the economic collapse, which was in turn the result of their economic mismanagement. (Wait, we are not supposed to talk about that.)

Hawk is really "too Regal" of an Image for what they've been selling, don't you think?
Isn't it long past time, that we re-label the "Fiscal Behavior" of the last decade, with a bit a more apt Descriptor?
Hawks? yeah right! ... Maybe Deficit-Creating Hawks ...




Quick! Don't Think of an Elephant!
.
.
.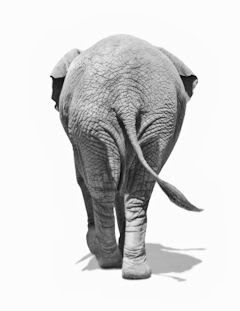 Kind of hard to do isn't it? ... Slowly that image ... creeps ... into the brain.
This fact of life was explained in detail in George Lakoff's book:
Don't Think of an Elephant!
Know Your Values and Frame the Debate

In this book Lakoff explains how conservatives think, and how to counter their arguments. He outlines in detail the traditional American values that progressives hold, but are often unable to articulate. Lakoff also breaks down the ways in which conservatives have framed the issues, and provides examples of how progressives can reframe the debate.

So being the committed Progressive that I am, I propose we re-frame the Imagery of Hawkish "Fiscal Responsibility" that the GOP has stolen. A Label and an Icon, that they truly Don't Deserve. Given all the Debt and Deficits they put on the books, during the last Decade.
As I recall THEY are the Party of "Deficits Don't Matter", as Cheney said;
and the Party of No ... NO to letting the Bush Tax Cuts expire, as designed.
Not much Hawkish about that, that I can see.

The GOP are really more like Fiscal Children, playing Tea Party with their Imaginary Friends, and their Imaginary Money Trees: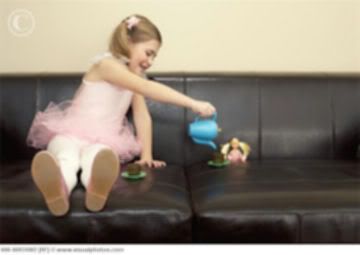 Or better yet the Fiscal Conservatives, who "never met a Govt Program they didn't like", are really more like Fiscal Ostriches, oblivious to the real world around them, and its many long-term and short-term Risks: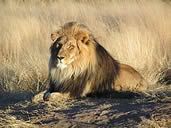 Or better yet, those Bush Budget Partiers were really more like the quintessential Fiscal Binge Drinkers -- the life of the Party with their Daddy's Credit Card -- but inevitably destined to end up with one helluva Hangover in the morning:
Asking ... Where am I? ... What the hell happened last nite? ... Where the last Decade go?

The real Question is ... Why are WE, average working folks, are so willing to "split the tab" with them?
You know, "Share the Sacrifice" with them, now that the Bush Party Bill is finally is Due?

Hell, it wasn't the Democratic Party, that ran up all those Bush-Cheney Credit Cards -- "that supposedly really didn't matter" in the first place ...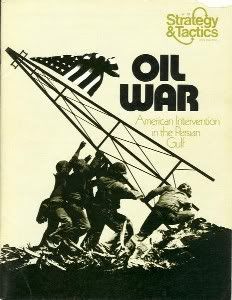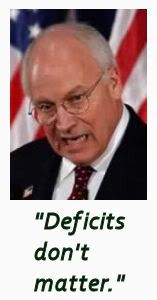 Funny, I think, Cheney's Energy Wars really DID matter, given where we are now, in the middle of his New American Century. Surprise.

Hawkish, no. Classic Magician-Misdirection, very much so.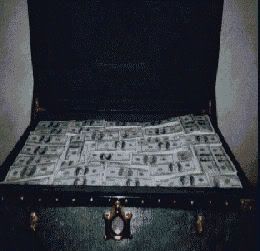 Now it's time to Pay up, People.





Those grumpy old Deficit Hawks are back in Town ... and Boy, do they Look Hungry!


They are looking for Anyone to Blame -- but themselves, of course.