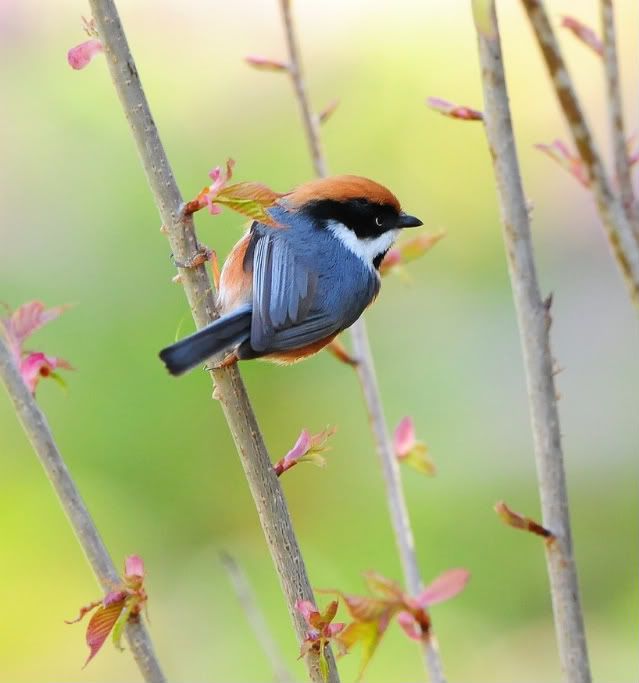 (Black-throated Tit. Pixdaus.)
Happy Spring everyone!
The temperatures here are finally reaching into the low 50s. This weekend temps are forecasted to be in the lower 70s.
Our front lawn is covered with Stout Blue-Eyed Grass. What is it like where you are?
In the News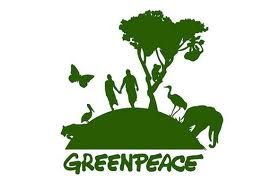 Greenpeace says Chernobyl food radiation persists
Greenpeace said Monday that hundreds of thousands of Ukrainians are still eating food contaminated by radiation from the Chernobyl nuclear power plant explosion a quarter-century after the blast.

In a report, the environmental group said samples of milk, berries, potatoes and root vegetables in two Ukrainian regions show unacceptably high levels of the radioactive isotope cesium-137 from the 1986 blast. The regions are in northwestern Ukraine, outside the so-called "exclusion zone" around the plant, where residency is generally prohibited.

Greenpeace researcher Iryna Labunska criticized the government for halting counter-radiation measures in the regions two years ago. Those measures included supplying uncontaminated hay for dairy cattle.

Ukrainian government officials were not immediately available for comment.
Science News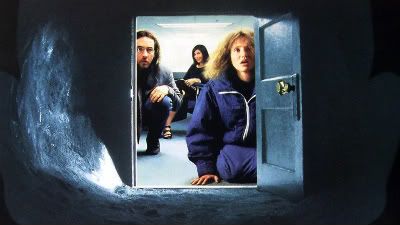 Being John Malkovich: Personal Control of Individual Brain Cells
An advanced brain-machine interface enables patients to control individual nerve cells deep inside their own brains.
In philosophy of mind, a "cerebroscope" is a fictitious device, a brain–computer interface in today's language, which reads out the content of somebody's brain. An autocerebroscope is a device applied to one's own brain. You would be able to see your own brain in action, observing the fleeting bioelectric activity of all its nerve cells and thus of your own conscious mind. There is a strange loopiness about this idea. The mind observing its own brain gives rise to the very mind observing this brain. How will this weirdness affect the brain? Neuroscience has answered this question more quickly than many thought possible.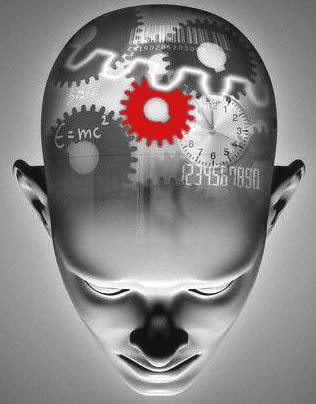 Embracing the Radical: How Uncertainty Breeds Extremism
Feeling uncertain about who you are and what you want to do with your life? Such doubt may lead you to sympathize with a radical or extremist group, according to a new study in the Journal of Experimental Social Psychology. Groups that rally around radical beliefs may provide a searching person with the sense of self and social identity they are lacking.
Health News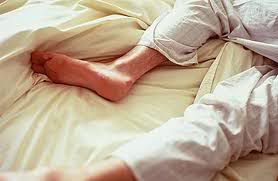 More heart risk with Restless Leg Syndrome: study
People with Restless Leg Syndrome, a neurological disorder characterized by an irresistible urge to move one's legs, appear to have more thickening of the heart muscle, researchers said on Sunday.
If that finding can be confirmed, it could put them at greater risk for a serious heart condition over time, the researchers said.
Restless Leg Syndrome "is the most common disease no one has ever heard of," said Dr. Arshad Jahangir, professor of medicine at the Mayo Clinic in Scottsdale, Arizona, who led a study that examined an associated between the syndrome and heart disease.
The study involved 584 patients who were diagnosed with Restless Leg Syndrome and referred to an overnight sleep clinic. Those who moved their legs more frequently while asleep were more likely to be older, male and had a higher incidence of coronary artery disease.
Animal Lovers
Gardening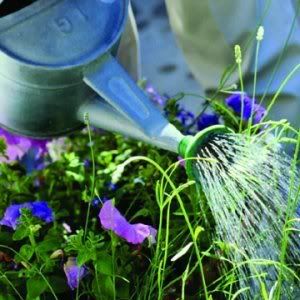 As soil dries, it's time for cool-season crops
It is almost time to get cool-season crops into the ground. This includes veggies like peas, onions, carrots, parsnips, spinach, Swiss chard, radishes, broccoli, lettuce and leeks.
What we're waiting for is the soil in our gardens to be dry enough to work with. I've mentioned this technique before: Pick up a handful of soil and give it a squeeze. If it's muddy and wet, it's too soon. If the ball of soil easily breaks apart when poked with a finger, the time is right.
This is important because working with the soil when it's too wet can destroy its structure.
On this Day in History
Happy Birthday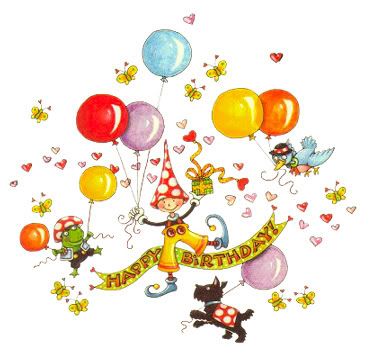 Wednesday April 6,

Candace Helaine Cameron (born April 6, 1976) is an American actress and author best known for playing D.J. Tanner on the television show Full House. She is the sister of Kirk Cameron and the sister-in-law of Chelsea Noble.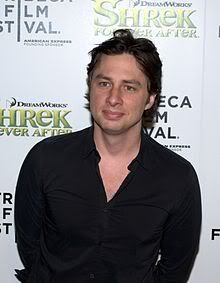 Zachary Israel "Zach" Braff (born April 6, 1975) is an American actor, screenwriter, producer and director. Braff first became known in 2001 for his role as Dr. John Dorian on the television series Scrubs. In 2004, Braff made his directorial debut with Garden State, a coming of age film. Braff returned to his home state of New Jersey to shoot the film, which was produced on a budget of $2.5 million. The film made over $35 million at the box office and was praised by critics. Braff wrote the film, starred in it, and compiled the soundtrack record, for which he won a Grammy Award for Best Soundtrack Album in 2005.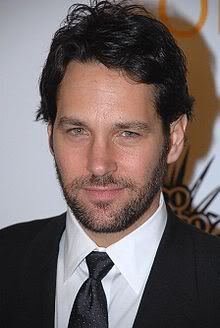 Paul Stephen Rudd (born April 6, 1969) is an American actor and screenwriter. He primarily appears in comedies, and is most well-known for his roles in the films Clueless, Wet Hot American Summer, Anchorman, The 40-Year-Old Virgin, Knocked Up, Dinner For Schmucks, Role Models, I Love You, Man and How Do You Know. On television, he is also well known for his role on the NBC sitcom Friends, playing Mike Hannigan, Phoebe Buffay's boyfriend and later husband.

Mary Lucy Denise Henner (born April 6, 1952), known professionally as Marilu Henner, is an American actress, producer, and New York Times best-selling author best-known for her role as Elaine O'Connor Nardo on the sitcom Taxi from 1978 to 1983 (Seasons 1-5: Entire series).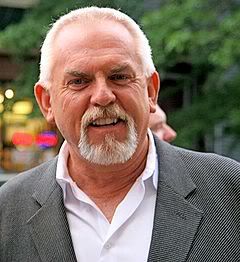 John Deszo Ratzenberger (born April 6, 1947)[1] is an American actor, voice actor, entrepreneur, and leading advocate for skilled worker shortage crisis. He is best known for his role as Cliff Clavin in Cheers.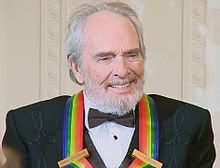 Merle Ronald Haggard (born April 6, 1937) is an American country music singer, guitarist, fiddler, instrumentalist, and songwriter. Along with Buck Owens, Haggard and his band The Strangers helped create the Bakersfield Sound, which is characterized by the unique twang of Fender Telecaster guitars, vocal harmonies, and a rough edge not heard on the more polished Nashville Sound recordings of the same era.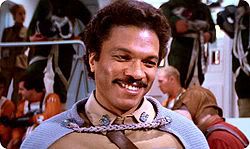 Billy Dee Williams (born William December Williams, Jr.; April 6, 1937) is an American actor, artist, singer, and writer, best known for his role as Lando Calrissian in the original Star Wars trilogy.
Tuesday April 5,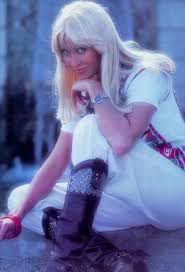 Agnetha Åse Fältskog (Swedish pronunciation: [aŋˈneː.ˈta ˈfɛlt.ˈskuːɡ]) (born 5 April 1950) is a Swedish recording artist and entertainer. She became a household name in Sweden after the release of her début album Agnetha Fältskog in 1968, and reached international stardom as a member of pop group ABBA, which to date has sold over 375 million records worldwide,[1][2] making them the fourth best–selling music artist in history and the second best–selling band in history.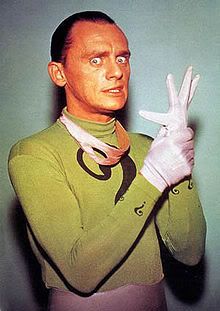 Frank John Gorshin, Jr. (April 5, 1933 – May 17, 2005) was an American actor and comedian. He was perhaps best known as an impressionist, with many guest appearances on The Ed Sullivan Show and The Tonight Show (with host Steve Allen). His most famous acting role was as The Riddler in the Batman live action television series.


Josephine Owaissa Cottle (April 5, 1922 - June 27, 2009),[1] better known as Gale Storm, was an American actress and singer, who starred in two popular television programs of the 1950s, My Little Margie and The Gale Storm Show.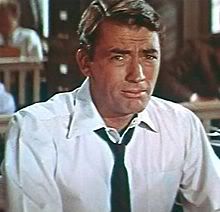 Gregory Peck (April 5, 1916 – June 12, 2003) was an American actor. One of 20th Century Fox's most popular film stars from the 1940s to the 1960s, Peck continued to play important roles well into the 1980s. His notable performances include that of Atticus Finch in the 1962 film To Kill a Mockingbird, for which he won his Academy Award.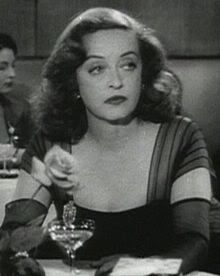 Ruth Elizabeth "Bette" Davis (April 5, 1908 – October 6, 1989) was an American actress of film, television and theater. Noted for her willingness to play unsympathetic characters, she was highly regarded for her performances in a range of film genres; from contemporary crime melodramas to historical and period films and occasional comedies, though her greatest successes were her roles in romantic dramas.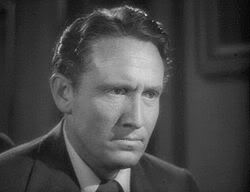 Spencer Bonaventure Tracy (April 5, 1900 – June 10, 1967) was an American theatrical and film actor, who appeared in 75 films from 1930 to 1967. In 1999, the American Film Institute ranked Tracy ninth among the Greatest Male Stars of All Time. He was nominated for nine Academy Awards for Best Actor in all, winning two.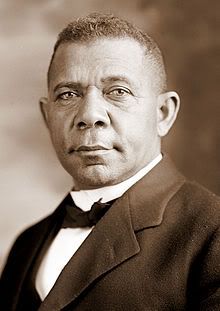 Booker Taliaferro Washington (April 5, 1856 – November 14, 1915) was an American educator, author, orator, and political leader. He was the dominant figure in the African American community in the United States from 1890 to 1915. Representative of the last generation of black leaders born in slavery, he spoke on behalf of blacks living in the South. In his last 25 years, Washington maintained his standing because of the sponsorship of powerful whites, substantial support within the black community, his ability to raise educational funds from both groups, and his accommodation to the social realities of the age of Jim Crow segregation.

Quote of the Day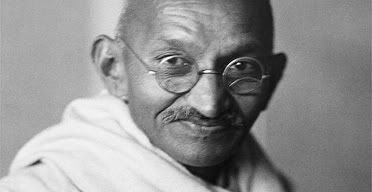 "Whenever you are confronted with an opponent. Conquer him with love."
~Mahatma Gandhi