This is a Shameless Self-Promotion Diary(TM). It is spam. Do with it what you will, tasty pastries included.
With the exception of the Tip Jar, which I ask you to visit, whether or not the diary interests you.
Short version: The new record's finally out and, for the first time, I'm not giving away free mp3s online, but actually attempting to sell CDs and downloads. It's getting pretty good reactions, and I hope you'll consider purchasing a cut or two through DigStation or CDBaby. (iTunes, Amazon, etc. will be live soon, I'm told).
However, I would prefer that, for now, you don't purchase the entire album through any portal than DigStation, the reasons for which are explained in the Tip Jar.

The longer version:
I do not consider myself a musical artist so much as a songwriter. For the past decade or so, unhappy with the efforts--or lack thereof--by my business partners to find commercial uses for my compositions, I have experimented with free, online distribution of my records, in hopes that recording artists, music supervisors, et. al. would find them and offer avenues of exploitation (i.e. dough).
While I've had some minor success with the campaign, the greatest impact of this effort has been to see my recordings offered for sale by other people, as mp3s and ringtones. Enriching others who take my music for use without permission was never my intention in offering it for free.
If there's one thing I've learned from this experiment, it's that, despite the claims of pirates, information doesn't want to be free. It wants to be reasonably priced and widely available.
So now, I'm trying the capitalist model. On the advice of many, even some here (Hi, Fiddlegirl!), I'm slapping my recordings on the virtual retail counter. We'll see how that goes.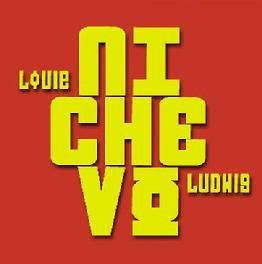 The record is entitled "Nichevo," and it sprawls across many genres, from country to folk to punk to somewhat more experimental composition. Something for everybody.
Frankly, some of it's a bit weird and other parts are way too conventional to appeal to the people who like the weird bits. Nothing for everybody.
I'm rather proud of this one, mostly because of the brilliant musicians who so generously lent their enormous talents to the project. I hope you'll indulge me in a few moments' bragging on these collaborators, in alphabetical order:
John Autin is a pianist and producer who has played with some of New Orleans' biggest names. He divides his time largely between his house gig in the French Quarter's Monteleone Hotel and running Rabadash Records, the label he founded in 1981.
Tyler Clements is a remarkable young drummer who, at only 17, has played with many acts, including Jimmy Robinson, Dave Malone, Spencer Bohren, Johnny Vidacovich, Jonno Frishberg, Donald Ramsey and Al "Carnival Time" Johnson. Definitely keep your eye on Tyler.
NFD is a noted sculptor in New Orleans (perhaps better known 'round here as my GF).
Gina Forsyth is a brilliant singer, songwriter, guitarist and violinist who has played with Louisiana acts such as Mamou and Bruce Daigrepont. She has won numerous awards for his solo records. Her latest project is The Malvinas, a collaboration with Beth Cahill and Lisa Markley. They have just released their second album, "Love, Hope + Transportation."
Derek Huston was a founding member of seminal New Orleans Latino-rock band The Iguanas. Since leaving the group, he has toured with the Imagination Movers and worked with Nick Lowe and Elvis Costello.
George 'Keys' Izquierdo is a New Orleans pianist/keyboard player/producer known around the world for his power and finesse. His most recent album is Right at Home in New Orleans.
Dayna Kurtz is a New York-based singer, songwriter and guitarist renowned for her rich vocal style and deft songwriting. Her latest record is "American Standard."
Moon Melancon is the brilliant guitarist and songwriter for the roots rock band The Americanos.
Bart Ramsey is the pianist/vocalist/accordionist behind the New Orleans gypsy jazz phenomenon VaVaVoom, one of his many collaborations with violinist Neti Vaan. His latest band is Zazou City. You can check out Bart's music can be heard here and purchased here. You'll like it.
Bob Rice is the drummer for Atlanta's mold-breaking blues combo Spanky and the Love Handles.
Rosie Rosato has played percussion with such artists as Henry Butler, George Porter, Jr. and Leo Nocentelli. He currently performs with the Mardi Gras Indian Orchestra.
Clark Vreeland is a legend of New Orleans rhythm and blues, a founding member of the Rhapsodizers, which evolved into the Radiators, and Room Service. His current band is Spanky and the Love Handles.
The tracks run as follows:
"Just Got Time to Catch that Train" has been called a work song, a folk song, a "musique concrète sound collage" (whatever the heck that's supposed to be) and a few other things. Me, I thought I was writing a classic trad jazz dirge, like you'd hear at the front end of a second-line funeral.
"Hey Tony (I Want My Life Back, Too)" is a sweet little island/country tune about the stupidest quote of 2010, made by Tony Hayward. Most of you all have seen the YouTube, but here it is, in case.
"They Want It All" is a straight ahead, old school punk rant about greed. Also a popular vid. Derek's bari solo is not to be missed.
"The Ring on Your Finger" is straight up Nashville the way it used to be before "country" became "pop."
"The Monster" is a low, dark song about a low, dark state and the subject of our afformentioned Tip Jar.
"Don't It Feel Like Rain" is more like what Nashville sounds like today, although other people tell me it reminds them of Tom Petty meets Willie Nelson, a comparison I'm not about to turn down.
"Nate Champion's Diary (The Missing Pages)" tells the true story of the Johnson County War, the archetypal range war fought between the huge, largely foreign cattle interests and small steaders and ranchers on the Wyoming range. It's a long piece, and never would have come off without the brilliant work of Gina Forsyth and Bart Ramsey.
"In Manzanar" is another true story, made brilliant again by Gina and Bart, about an awful place with a beautiful name.
"Christmas at the Hospital" is my attempt at writing the single most depressing Christmas song ever. I think I came close.
"Nichevo (How It b)" is just one of those that came. I've heard comparisons to Tom Waits and Laurie Anderson, which, again, I'm not going to turn down.
Anyway, it's a pretty interesting collection, something like a real record, and I'm hoping it gets enough traction that other people treat it as such, and maybe even consider buying some of the tracks.
You wouldn't want a new convert to capitalism to get disillusioned now, would you?
(A quick note for djs, programmers, reviewers, etc. on da big orange: feel free to email me at the addy in my profile for spin copies.)