Top Comments can be found around these parts every evening at 10:00pm ET. So, if you discovered some funny, erudite or informative comments that you want to share with more people, you can nominate that comment to TopComments at gmail dot com OR to the internal messaging system here at DK4 (make sure to send it in by 9:30pm ET).

Anyone can share. Just make sure to include a link to the comment and a few words why you sent it and don't forget to include your DKos username before you hit "send" on that email.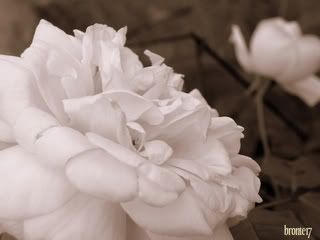 All We are Breaking are Stones
Do you remember the ancient Buddhas in Afghanistan? The antiquities that the Taliban and Mulla Omar destroyed in 2001? The same year that Bin Laden launched his attack upon our economic and constitutional systems that underpin our experiment in democracy?
Former Buddha of Bamiyan / Destruction by Taliban
KABUL, Feb 27 (AFP) - The leader of the Taliban Islamic militia in Afghanistan Tuesday shrugged off international condemnation of his order to destroy ancient Buddhist statues, saying "all we are breaking are stones."

Mulla Mohammad Omar told the Pakistan-based Afghan Islamic Press (AIP) that he had issued his order to destroy all statues in Afghanistan, including those from the country's rich pre-Islamic history, in line with "Islamic" beliefs.

"According to Islam, I don't worry about anything. My job is the implementation of Islamic order," he said from the fundamentalist militia's stronghold in southern Kandahar.

Destruction of cultural heritage has been a weapon of conquerors for millennia. Iraq's (Babylon) ancient cultural heritage was savagely raided and destroyed while the US forces stood by and protected the Oil Ministry. Satellite imagery shows recent looting of Egypt's pyramids near Tanis during the revolutionary uprising.
The accompaniment to cultural destruction is the "implementation of order" that has always been the iron fist of the authoritarian. Whether that order necessitates the burning of books or the burning of women at the stake -the authoritarian squeezes all measure of gladness from life and replaces it with a demented rectitude of pain and suffering.
The vortex of hate has encompassed more than just the destruction of physical cultural heritage. The teahadists and Republican Party have undertaken a war against their own people to deprive us of life, liberty and the pursuit of happiness. Their raging angst has turned against their own countrymen whom they see as scourges on society to be locked up, boarded up and shut up. And shut out.
When an elderly woman inquires about the Republican efforts to destroy Medicare from a public representative, Rep. Rob Woodall (R-GA), his angry reply is forget you… "I'm going to take care of me." He of the teat-sucking piranha class who prefers his pyramids to be of the ponzi variety "all for me and none for ye."
It's time we reject Bin Laden's "Trojan Horse gift" of "implementation of order" from the purveyors of hate that has been so destructive to our nation. The bush administration played Bin Laden's hate like a violin and the siren call of fear and hatred has consumed us and many portions of our society and its requisite underpinnings.
"Win the Future" requires a fresh breeze of freedom and trust and belief in us and our capacity to make this experiment in democracy work as we bend that moral arc of justice toward a more perfect union.
We Americans don't break stones nor people. Or we shouldn't. We should build common dreams and solar cities and better futures. As Jefferson's famous screed (w)rapped - "... we mutually pledge to each other our lives, our fortunes and our sacred honor."
Now it's on to the TOP COMMENTS OF THE DAY submitted from Kossack readers. THANK YOU very much to everyone who took the time to send in these most excellent comments to share with the DailyKos community.
From Julie Gulden:

This comment by JanF from today's J Town...it's the political pin we should all be wearing! In answer to her statement about Dems and the message, I plan to count the "ya wanna bet" comments. :)

From Dragon5616:
In the Midday Open Thread by Barbara Morrill, this report of a Balloon Juice thread from smileycreek is guaranteed to make you laugh.

In amk for obama's diary President Obama scores another first, JamesGG anticipates right wing reaction. What he misses, other Kossacks cover in the thread that follows.

From bronte17 (tonight's diarist):

And to show that vanity isn't reserved to just Republican politicians (also because I didn't have time to mine for comments today)... one of the enduring mysteries of Rock N' Roll is from Carly Simon's You're So Vain as FiredUpInCA makes some notes on the "who is it?" in That Song Means WHAT? by Rimjob. [Personally, I always thought it was about Mick Jagger, but supposedly that scarflet of apricot was Nick Nolte's.]
And Top Mojo... she'll be coming 'round that mountain when she comes...
As always, THANKS for reading and sending in those Top Comments!