Every single politician or non - politician from either side of the political aisle that say Rep. Anthony Weiner should resign should immediately be asked whether Senator Diaper Boy Vitter or any other "lover people" in Congress should also resign - NO EXCEPTIONS!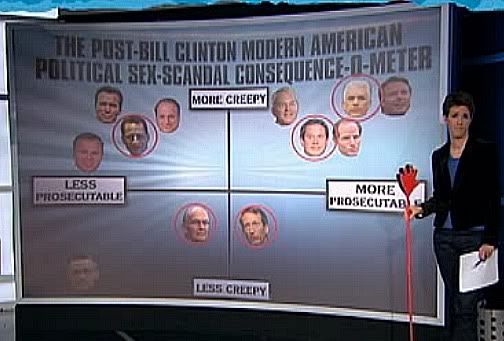 Also, don't forget to ask that paragon of virtue, Senator Man - on - Dog Santorum about his role in tipping off Senator Loverboy Ensign about the impending blow up over his little extra - curricular activities. Please & Thanks! ;D
Let's get historical for a late spring Friday night. On June 10, 1922, Judy Garland, American motion-picture actress, was born. Such a beautiful voice but an incredibly sad life... On this date in 1985, socialite Claus von Bulow was acquitted by a jury in Providence, R.I., on charges he'd tried to murder his heiress wife, Martha "Sunny" von Bulow.
And, look who else is turning 40 this year - specifically today; I think I may retch...then crack up...then retch again! ;D Louisiana Governor Bobby "Gilligan" Jindal turns 40 years old today.

It's time for SPARK! And, we begin with an "AAAAaaaaaWWWWwwwww!" story from the animal kingdom. :D Here's yet another animal story! Continuing with the animal theme... Finally, just because I mentioned Mr. Man - on - Dog above...
On with The Rachel Maddow Show!
"Gingrich Presidential Campaign Implodes" AKA "OMG" - "...done - skee doodle"? OK! :D Poor Newtie's political "stock" has gone down more quickly than Bristol Palin did with Levi Johnston! ;D Newt the Nazi Lover still insists he's still in the game. Well, dear, denial ain't just a river in Egypt. If Governor Rick Secession Perry decides to run for POTUS, will he be asked about that pesky secession talk? HIS political stock went way up since yesterday - like Levi Johnston when...well...never mind; I've done enough damage. ;D
It looks like Rachel's in DC again! Governor Perry wants us to find hope on our knees?! Well, FOKRs, sometimes, this $hit just writes itself. ;D The American Family Association, who's helping Governor Secession with his praying jag, sees teh gayz EVERYWHERE. They also see teh Muzlims EVERYWHERE. All the other Governators are invited to his praying jag in August. I wonder if Not - My - Man Mitchie's going? Wayne Slater is the SR political writer for the Dallas Morning News; THAT lucky guy got to go from GWB duty to Governor Secession duty. Do y'all think Governor Secession will run for POTUS in 2012? Only Governor Brownback from KS has said he'll pray with Governor Secession in August; that'll be in between helping anti - abortion bat$hit people threaten abortion providers. Mrs. Governor Secession & the Secession kids want him to run?! Ah crap, that means he's in.
"Bring Beef, Tequila and Condoms" - Yep! That segment title's GOTTA be a $aint $arah from Wasilla email!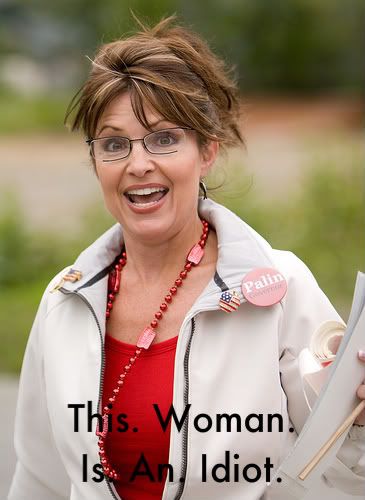 Look at all those trees that were killed to reproduce the email ilk from "that woman." All those mothers had to be scanned, too! David Corn was the first to request all them emails; others soon followed. More time elapsed between the request & release that the time "that woman" was actually half - Governor! OK FOKRs, I do a lot for this diary & for the Countdown diary. I REFUSE TO READ "THAT WOMAN'S" EMAILS; I value my brainz & sanity (such as it is) too much! ;D Here's Mr. Corn his own self. "That woman" used a couple private accounts for state business, which complicated the getting - the - emails process. Does $aint $arah from Wasilla's witch hunter preacher know she wanted to hang out with John Hagee? He'll put some sort of spell on her or something! ;D Of course, really good stuff has been redacted; file that discovery under "No $hit, Sherlock."
[IPad battery's about to go & have to switch machines; I'll be back!]
"Privatize We're Watching You" - One of the GOBP WI state Senators facing recall is having a little fundraiser tonight & invited Rep. Kill Medicare Ryan to the fun; yep, she knows how to pick 'em! State Senator Alberta Darling has not said if she's in favor of killing Medicare. Rep. Pete Sessions of TX is trying to resurrect privatizing Social Security!
Former Senator Man - on - Dog Tip - Off - John - Loverboy - About - His - Extra Curricular - Activities opened his GOBP POTUS campaign vowing to privatize Social Security, too. Cenk Uygur gets Social Security privatization duty tonight. He thinks the GOBP is still "drunk on 2010." Yea, for an election about jobs - jobs - jobs, precious little's been done about jobs - jobs - jobs. It's been about abortion - abortion - abortion & kill Medicare - kill Medicare - kill Medicare & other bat$hit nonsense. The GOBP probably is thinking Dems will have to move their focus of debate further to the right - which is exactly what they've done in the past. Y'all think they have or will learn their lesson?!
{Well, "things" may or may not be getting worse for Rep. Weiner - if you believe FAUX News.com. ;D}