Update 9/17/2011: With the sod finally installed, the transformation is complete: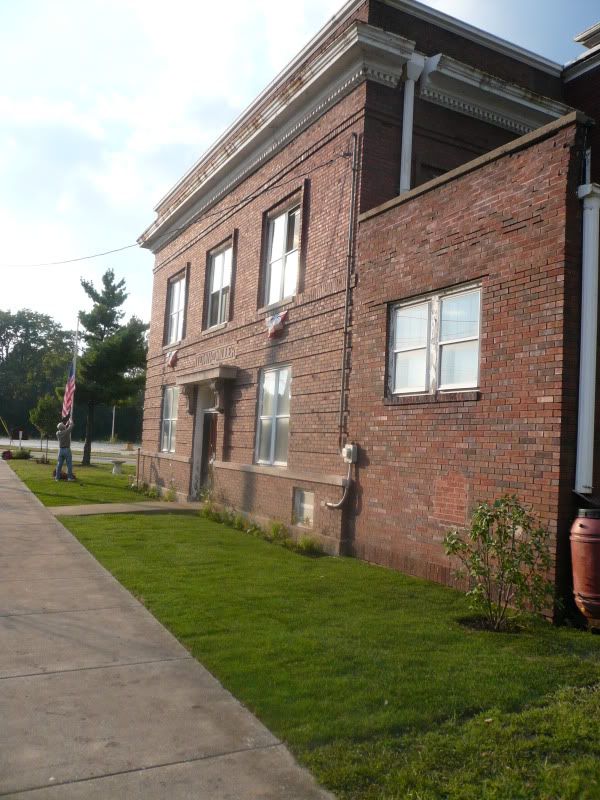 ----
Travel with me to Gary, Indiana, at the southern tip of Lake Michigan, a city with a government that has an unbroken record of corruption and indifference dating back to its founding in 1906. And to a community in Gary's northeast corner called Miller, with a record of resistance and friction with Gary city government that also dates back to Gary's founding. (That history would make an interesting series of diaries in its own right, not least how Miller provided critical crossover votes for Richard Hatcher's historic 1967 campaign, but thereafter quickly returned to its adversarial relationship with City Hall... But I digress.)
A struggling neighborhood, in a shrinking and crumbling city. And yet there are those who love it: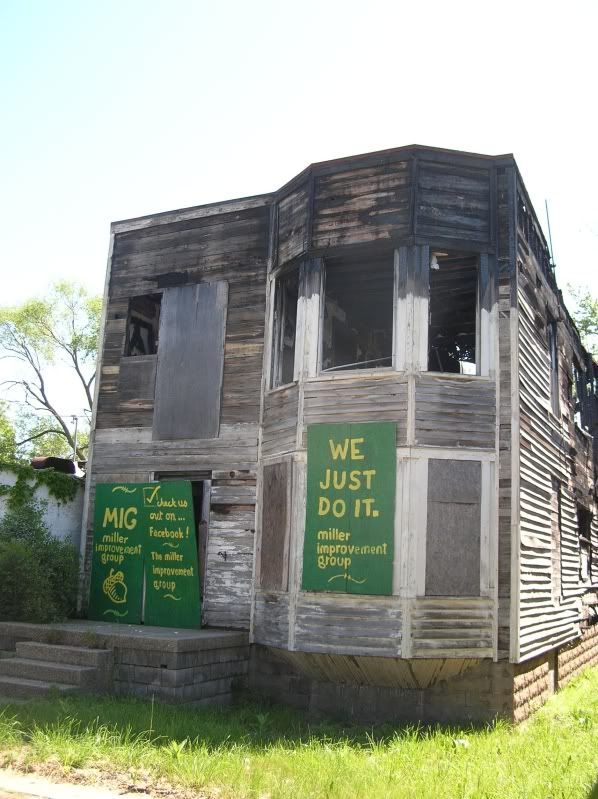 Needless to say, those of us who care enough to stand up and be counted are not popular with city government. The city government, indeed, seems to consider any citizen effort to fix up the city as a personal affront:
But crazy hippies like us won't always take no for an answer: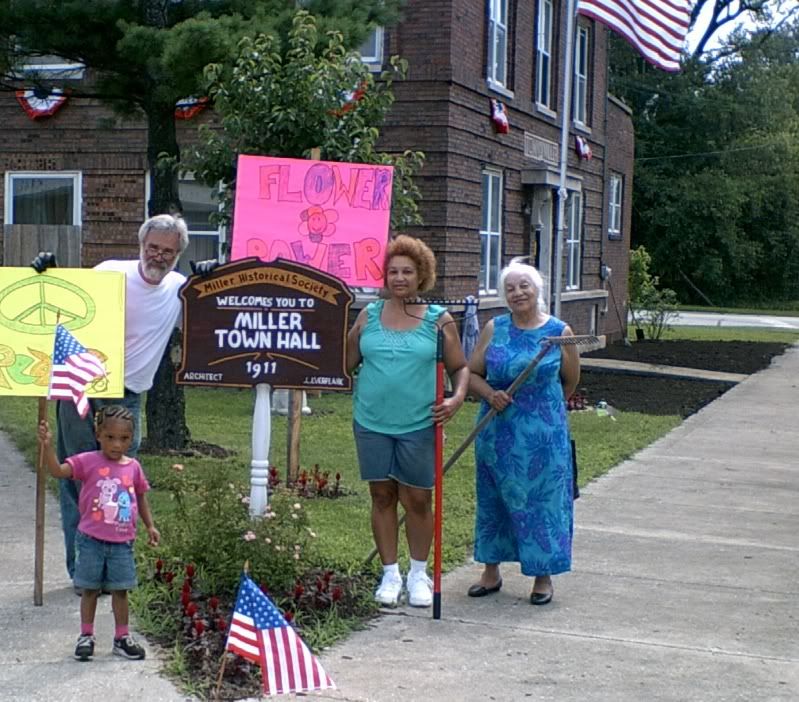 To explain exactly what we're up to, it's important to understand the situation in Gary.
Let me put it like this: imagine how it would be if the implosion that local governments across the US are suffering now continued for decades without a break. If you want to see what our country will look like if we don't break the teabagger siege very soon, you need look no further than Gary: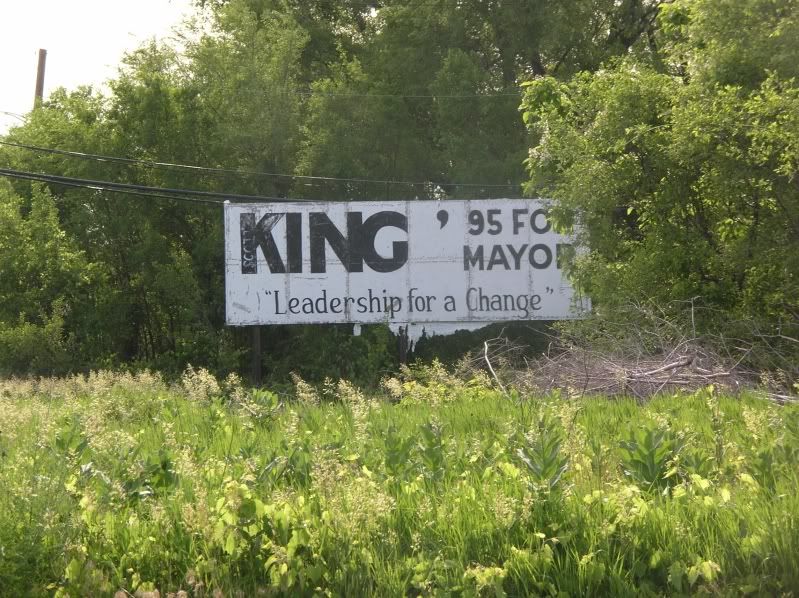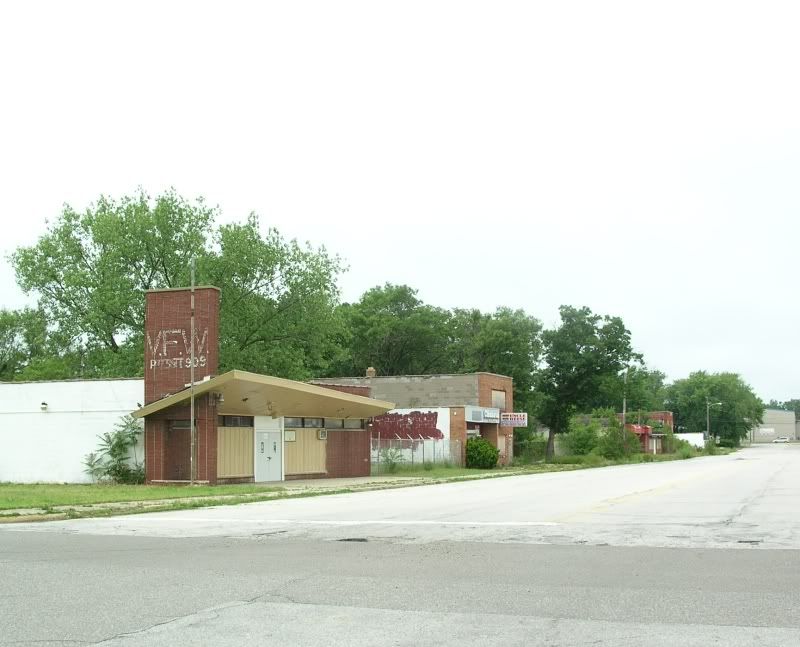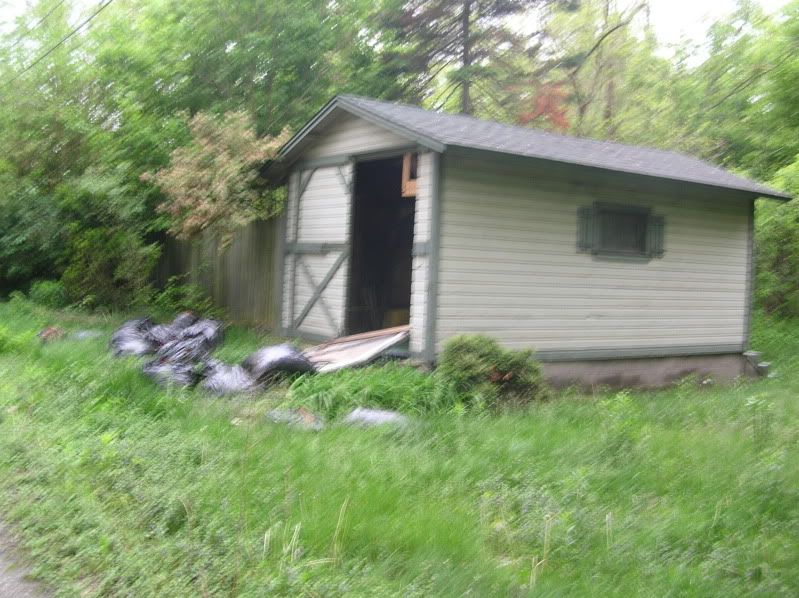 (I took these pictures within about a half-mile of my home. To be clear, the Democratic administration of Gary, whatever its faults, has nothing ideologically in common with today's GOP. But the combination of federal and state neglect, local corruption and unaccountability, and federal/state/local indifference has had ground-level consequences that bear a remarkable resemblance to what the GOP is attempting to accomplish nationwide.)
My part of Gary (called Miller or Miller Beach) is a complex place. It is Gary's most affluent neighborhood (which isn't saying much), and the only part of the city with beach frontage.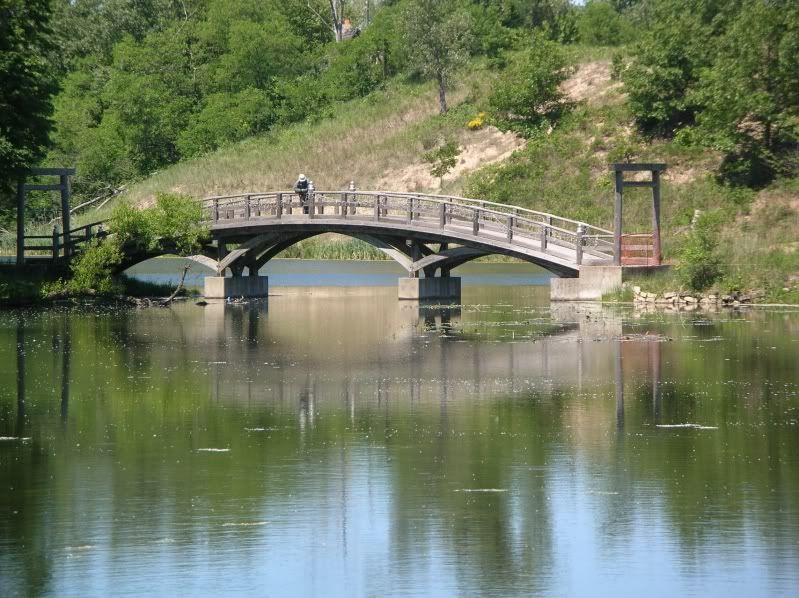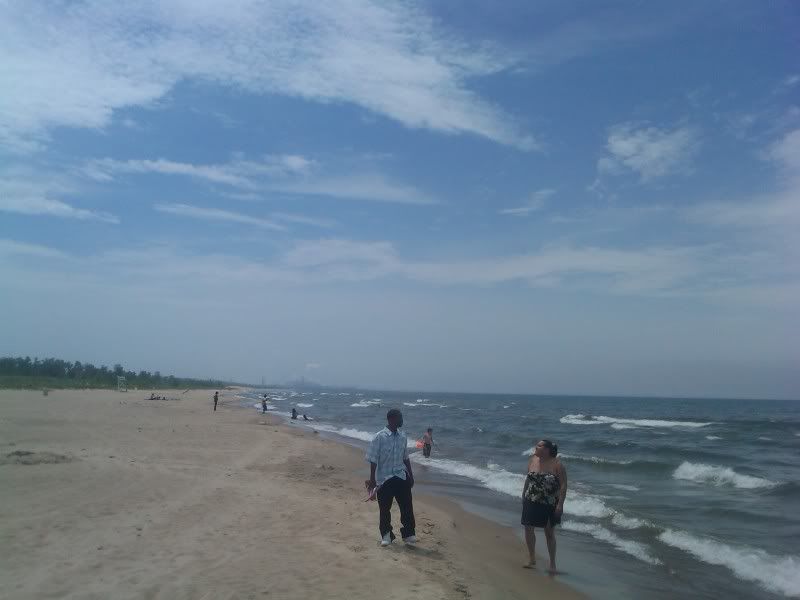 (Credit for above photo: Taking Action in Gary)
There are some very nice areas, which I don't live in. Then there's my area: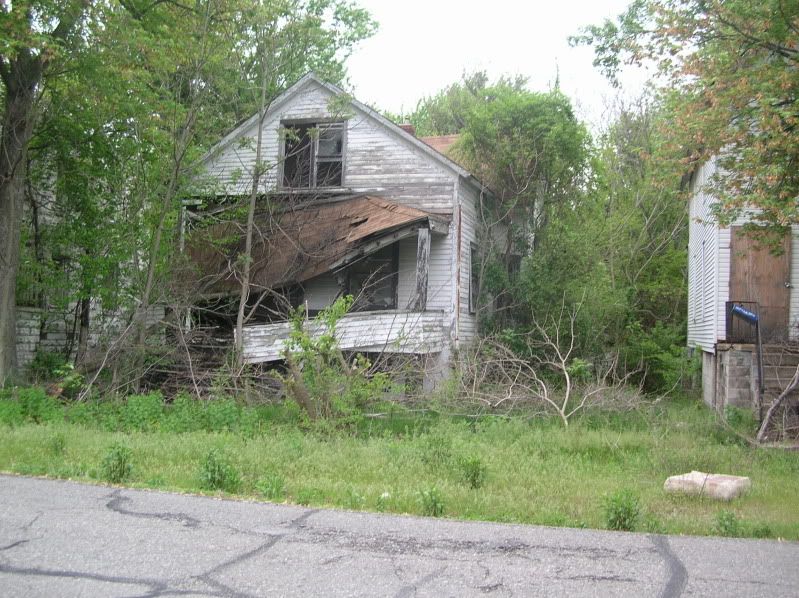 The City doesn't give two shits about code enforcement (unless there's some political hay to be made out of it), and the results are predictable.
But the thing is, in other parts of Miller there are also some beautiful historic structures. Among them is the Miller Town Hall, built in 1911 and listed on the National Register of Historic Places: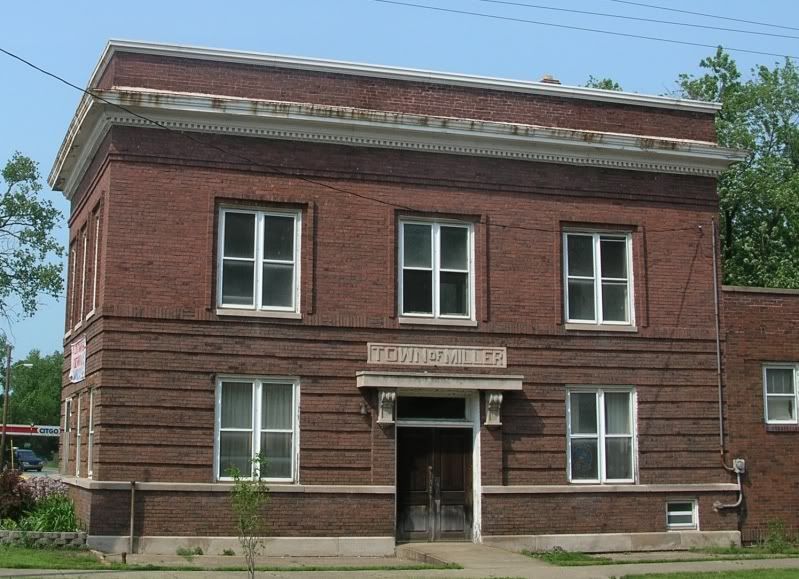 Even back when the City had money to spend, it couldn't be bothered to do anything to preserve its historic structures (even the ones it owns, like the Town Hall). And now that the City is to all intents and purposes bankrupt, well, it's understandable that these things wouldn't be a priority.
All we in Miller want is the chance to step up ourselves to do what we can to preserve our local heritage. But despite repeated entreaties, permission has seldom if ever been forthcoming.
Even so, local volunteers from the Historical Society and Garden Club have done an awesome job of fixing up the grounds:
So that's the background.
The issue of the day was some old, broken concrete in front of the Town Hall. Apart from the fact that it looked like crap (an important consideration, since this structure stands at one of Miller's busiest intersections), it sloped directly into the foundation, funneling water into exactly the wrong place: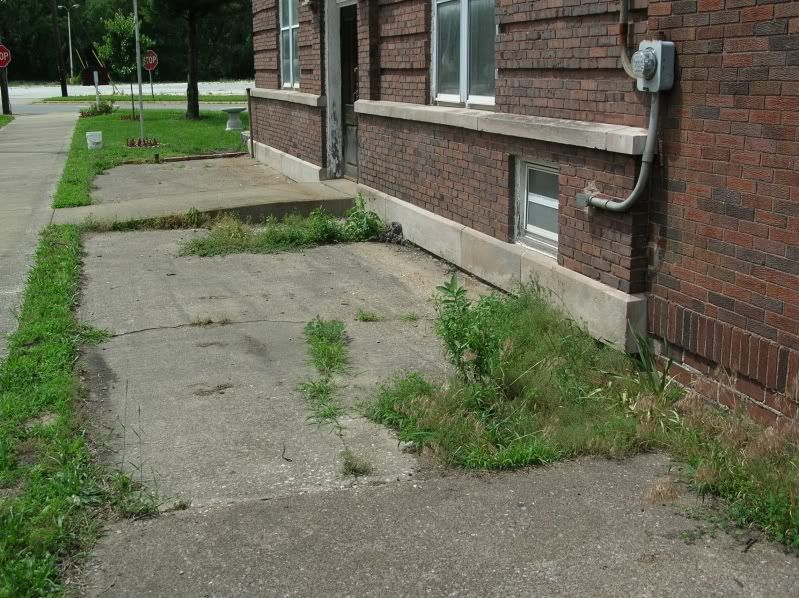 So we broke it up and hauled it away:
The city doesn't like being shown up by DFHs like us, so it pretended we had violated the Building Code (citing a bizarrely non-germane clause), and placed a "Stop Work" order on the building:
Of course, we hadn't been working on the building to begin with, and since the order affected the building and not the grounds, we decided it wasn't a problem and continued with our work. But we figured it would be a good idea to raise a little hell, now that the City was trying to prevent us from freaking planting grass: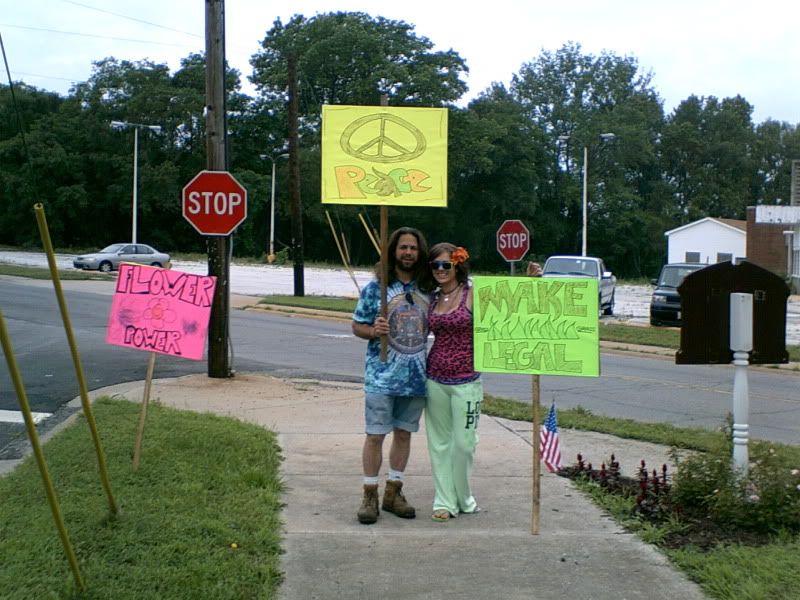 The local press showed up too: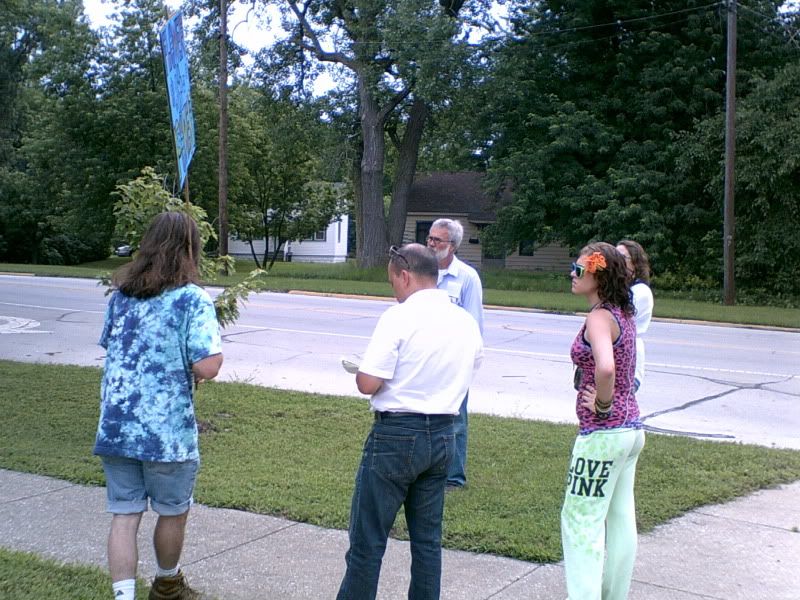 A good time was had by all: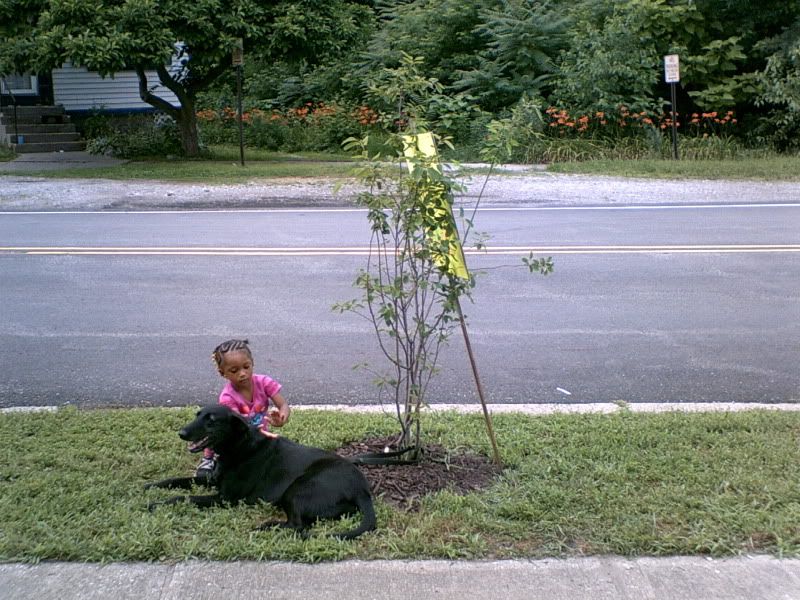 And the place is looking better, bit by bit: