Aaron Huey's awareness campaign bringing attention to the on going struggle of broken treaties with American Indians is surfacing in Seattle and New York City.
I've collected photos from his Honor the Treaties Facebook Page for you to see the progress. If you have a Facebook account please go there and "like" it.
The installations use the following pieces from artist Shepard Fairey and artist/activist Ernesto Yerena, these screen prints are based on Aaron Huey's photos of Pine Ridge.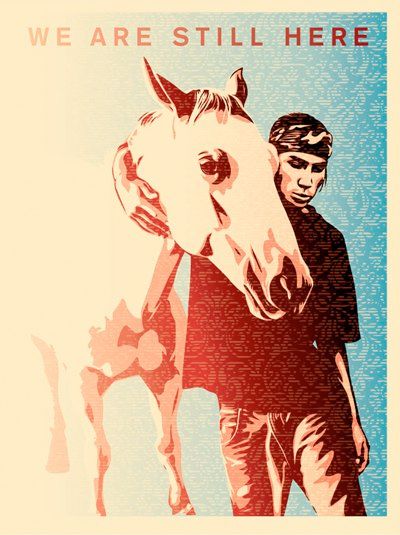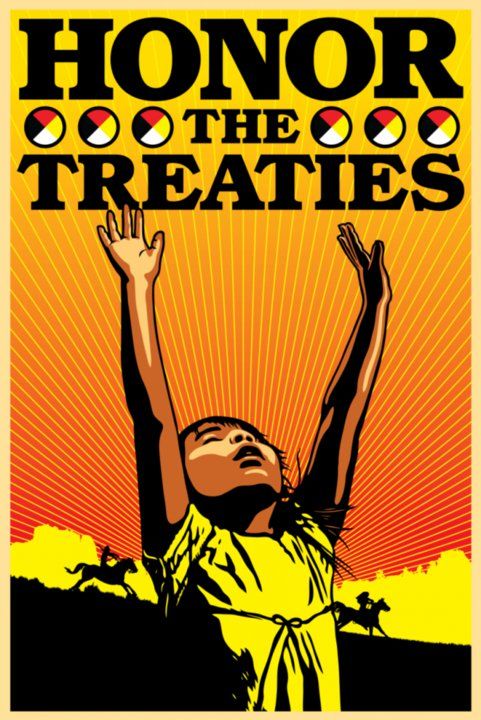 LEARN ABOUT THE HISTORY OF BROKEN PROMISES
The photos of the poster installations are below the fold.
LIVE IN SEATTLE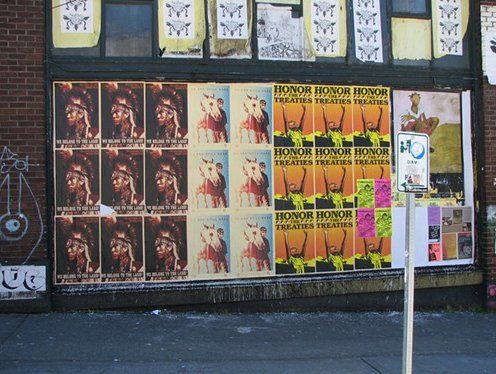 Capitol Hill, Seattle

At the Georgetown Carnival in Seattle

3rd Ave S & Main, Downtown Seattle

200 S. Main St., Seattle

7th Ave S and S Jackson St., Seattle

Seattle

Oregon & Rainier Ave., Seattle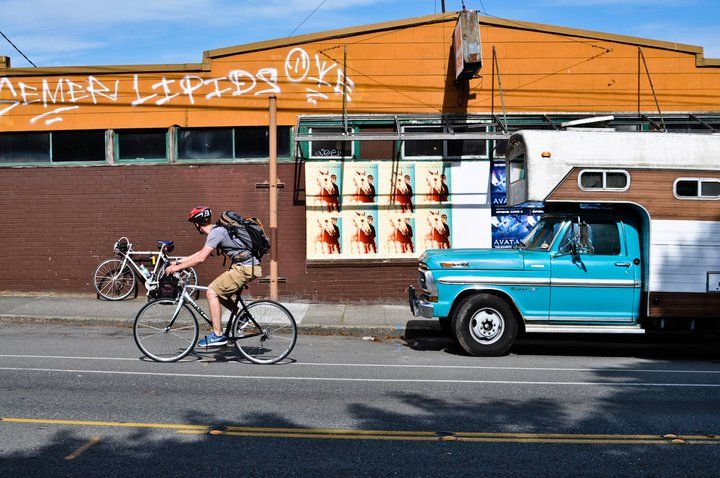 12th & First, Seattle
LIVE IN NEW YORK CITY

29th St between 6th and 7th Ave in NYC

E 33rd and Madison Ave, MANHATTAN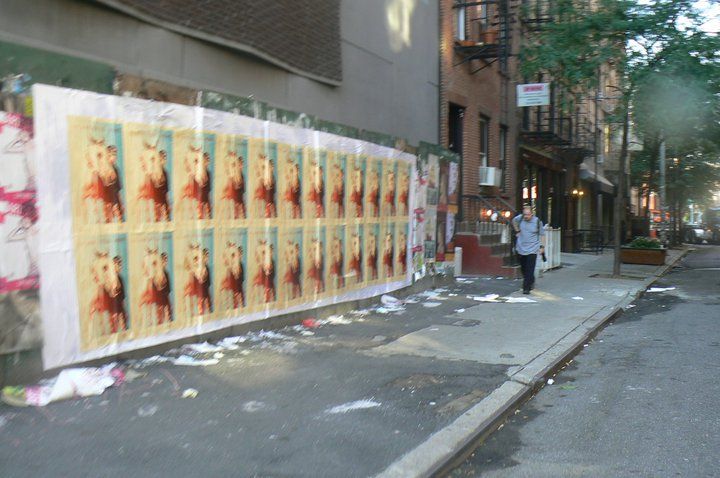 Mulberry & Houston, Manhattan

3rd Ave and E 22nd, MANHATTAN
Clicking on the map gives you the street addresses. It would be great if we could get more photos of these installations. Send me a PM if you can take photos for us and post them on the Honor the Treaties Facebook Page.
I'm currently putting together a team to do some "wheat pasting" in San Francisco.
ACTION: Help Us Make These Images Iconic
Do you have a prominent wall that gets a lot of traffic in your city and could use some wheat pasting? Tell us in the comments.

Treaty Holders
LEARN ABOUT THE HISTORY OF BROKEN PROMISES


Article VI, Clause 2 of the United States Constitution, known as the Supremacy Clause, establishes the U.S. Constitution, U.S. Treaties, and Federal Statutes as "the supreme law of the land." We start from the base assumption that few, if any, treaties between the United States and North American Tribes were honored. The TED talk above outlines one particular case that stands as a symbol for all tribes: The United States v. Sioux Nation of Indians. In this history we see a calculated and systematic destruction of a people. Although the story is of the Lakota and the treaties they signed at Fort Laramie in 1851 and 1868, it is the story of all indigenous people. The story of this tribe is far from over and "The Black Hills are (still) not for sale." Over time this site will grow to become a more complete database of treaties and the treaty issues facing North America Indian tribes. For more information on contemporary advocacy for Lakota treaty rights, please visit www.oweakuinternational.org

Cross Posted at Native American Netroots

An ongoing series sponsored by the Native American Netroots team focusing on the current issues faced by American Indian Tribes and current solutions to those issues.