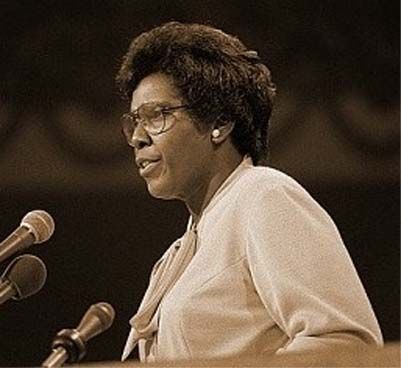 "Who Then Will Speak for the Common Good?"
Commentary by Black Kos Editor Denise Oliver Velez
Thirty-five years ago, on July 12th in 1976 Democratic Party, and U.S. history was made.
It was made by a woman from Texas. A black woman. A Congresswoman.
Her name was Barbara Jordan.
Only twelve years had passed since Mrs. Fannie Lou Hamer led a delegation from The Mississippi Freedom Democratic Party into the same Party's convention to oppose Dixiecrats by challenging Mississippi's all-white racist delegation.
Jordan became the first Black person, since Reconstruction, male or female, to give the keynote address at a national political convention by speaking at the DNC.
A portion of that historic address can be heard and viewed here:
That speech resonates with me still today.
I hear too much talk, on the left of "why don't we just encourage states like Texas to secede?" I hear too much "south bashing" in general. Those bashers forget our demographics.
The 2010 Census shows that 57% of the USA's blacks live in the South, the highest percentage since 60% in 1960, says William Frey, demographer at the Brookings Institution. "They are going to the new Sun Belt cities, economically viable places," he says. "The main states are Florida, Georgia, Texas and North Carolina and the prosperous metropolitan areas, especially the suburbs, within those states."
I don't forget that Ms. Jordan hailed from Texas, or that Mrs. Hamer was from Mississippi.
I also don't forget historical markers. We need them to gauge how far along that long road we have traversed, and far we still have to go.
Barbara Jordan is one such marker.
In the opening part of the speech she references Langston Hughes:
What happens to a dream deferred?
Does it dry up
like a raisin in the sun?
Or fester like a sore--
And then run?
Does it stink like rotten meat?
Or crust and sugar over--
like a syrupy sweet?
Maybe it just sags
like a heavy load.
Or does it explode?
There is something special about tonight. What is different? What is special?

I, Barbara Jordan, am a keynote speaker.

When -- A lot of years passed since 1832, and during that time it would have been most unusual for any national political party to ask a Barbara Jordan to deliver a keynote address. But tonight, here I am. And I feel -- I feel that notwithstanding the past that my presence here is one additional bit of evidence that the American Dream need not forever be deferred.
Is our dream deferred? I say no. It is not accomplished - yet. That is the difference.
She goes on to speak to much of what I read/hear daily on this blog.
Now -- Now that I have this grand distinction, what in the world am I supposed to say? I could easily spend this time praising the accomplishments of this party and attacking the Republicans -- but I don't choose to do that. I could list the many problems which Americans have. I could list the problems which cause people to feel cynical, angry, frustrated: problems which include lack of integrity in government; the feeling that the individual no longer counts; the reality of material and spiritual poverty; the feeling that the grand American experiment is failing or has failed. I could recite these problems, and then I could sit down and offer no solutions. But I don't choose to do that either. The citizens of America expect more. They deserve and they want more than a recital of problems.
Yes, we have problems - a ton of them. And each generation, each age set sees theirs as somehow unique and more pressing than those of the last.
She continues:
We are a people in a quandary about the present. We are a people in search of our future. We are a people in search of a national community. We are a people trying not only to solve the problems of the present, unemployment, inflation, but we are attempting on a larger scale to fulfill the promise of America. We are attempting to fulfill our national purpose, to create and sustain a society in which all of us are equal.

Throughout -- Throughout our history, when people have looked for new ways to solve their problems and to uphold the principles of this nation, many times they have turned to political parties. They have often turned to the Democratic Party. What is it? What is it about the Democratic Party that makes it the instrument the people use when they search for ways to shape their future? Well I believe the answer to that question lies in our concept of governing. Our concept of governing is derived from our view of people. It is a concept deeply rooted in a set of beliefs firmly etched in the national conscience of all of us.

Now what are these beliefs? First, we believe in equality for all and privileges for none. This is a belief -- This is a belief that each American, regardless of background, has equal standing in the public forum -- all of us. Because -- Because we believe this idea so firmly, we are an inclusive rather than an exclusive party. Let everybody come.
We wrestle with that quandary here daily. Some quietly, others with harsh rhetoric and meta.
In the end we are faced with a choice. Do we accept that what Jordan spoke of makes sense for us? Do we continue to embrace the Democratic party--warts and all--as the only place we will continue to progress, no matter how slow and ponderous it may seem when we are obsessed with a tree and not stepping back to assess the entire forest?
That forest is history - writ large.
She spoke of the Presidency:

There is no executive order; there is no law that can require the American people to form a national community. This we must do as individuals, and if we do it as individuals, there is no President of the United States who can veto that decision.
No President - not even a Democrat can make any of us a better person. It is our task and our challenge to root out racism, bigotry, other "isms" and privilege within ourselves, in order to make this unruly Party work. That is the only way we can continue to build and sustain coalitions.
We are the true Party of coalition no matter how uncomfortable, or frustrating that may seem right now.
We are not the Party willing to bring this nation to its knees and destroy every gain made based on some mythical white, male, elite, anti-immigrant, corporate tea-fantasy.
Do we make mistakes? Yes. She spoke to that too.
In other times, I could stand here and give this kind of exposition on the beliefs of the Democratic Party and that would be enough. But today that is not enough. People want more. That is not sufficient reason for the majority of the people of this country to decide to vote Democratic. We have made mistakes. We realize that. We admit our mistakes. In our haste to do all things for all people, we did not foresee the full consequences of our actions. And when the people raised their voices, we didn't hear. But our deafness was only a temporary condition, and not an irreversible condition.

Even as I stand here and admit that we have made mistakes, I still believe that as the people of America sit in judgment on each party, they will recognize that our mistakes were mistakes of the heart. They'll recognize that.
I have a slew of those mistakes to grumble about. I'm sure everyone here has their own list - long and short.
Towards the end on her speech - though not the last words Jordan said:
Let there be no illusions about the difficulty of forming this kind of a national community. It's tough, difficult, not easy. But a spirit of harmony will survive in America only if each of us remembers that we share a common destiny; if each of us remembers, when self-interest and bitterness seem to prevail, that we share a common destiny.

I have confidence that we can form this kind of national community.

I have confidence that the Democratic Party can lead the way.

I have that confidence.
I echo her sentiment and her vision.
Time to start putting in the foot work - for Democratic victories in 2012 and beyond.
I will not relinquish the gains we have made - to either sit out, or promote some other party. I had friends who committed revolutionary suicide in the past. They wound up dead - and dead folks can't keep fighting.
But we can still heed the voices of the ancestors.
I count Barbara Jordan as one of mine.
--------------------------------------------------------------------------------
News by dopper0189, Black Kos Managing Editor
--------------------------------------------------------------------------------


--------------------------------------------------------------------------------
NAACP blasts CNN. LA Times: No African American anchors in prime time.
------------------------------------------------------------------------------

CNN's newly announced prime-time news lineup has come under fire by the NAACP, which claims the slate continues a multi-network trend that excludes African Americans from prime-time slots as anchors and hosts.
"As CNN announced their new schedule, a glaring omission was present -- no African Americans were hosts or anchors in their prime time lineup," NAACP President and Chief Executive Benjamin Todd Jealous said in a statement. "The NAACP is deeply concerned with the lack of African American journalists in prime time, both on cable and national network news shows."
Shifts in CNN's schedule included adding CNBC personality Erin Burnett. The network has declined comment on the NAACP criticism. Exclusion of African Americans is significant, Jealous said, because the prime-time slots are the most influential in daily news. Although CNN, Bloomberg News, CNBC, Fox News and MSNBC have shows scheduled every hour to discuss financial and world news, and occassionally have black commentators, not one show is headlined or anchored by an African American.
Jealous added, "We have come to expect this from the likes of Fox News, but not other networks."
The NAACP Hollywood Bureau will be setting up meetings with the heads of news divisions to discuss the issue, he said.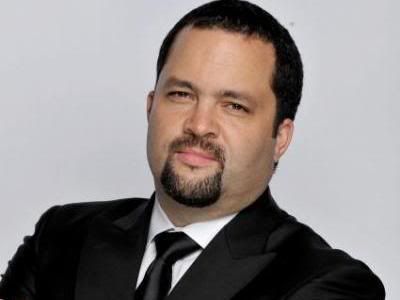 Benjamin Jealous


-------------------------------------------------------------------------
Dr. Boyce Watkins NewsOne:Ebony's Sale Is Latest Black Media Ownership Giveaway.
------------------------------------------------------------------------

One of the last holdouts in the onslaught of major corporations seeking to take over the Black-owned media space was the Johnson Publishing Company, which runs Ebony and Jet Magazines. As Essence Magazine, BET and other outlets found themselves running into the arms of a financial white knight, the Johnson family fought hard to maintain its independence. That quest was hindered when it was recently announced that JP Morgan Chase has bought a substantial stake in the company.
The announcement of the partnership represents the end of a 69-year period during which the company was family-owned. The terms of the deal were not disclosed, leading some to wonder why the owners want to keep the numbers a secret. My guess is that pride is playing a role in the secrecy, like a proud father who doesn't tell his children that he borrowed money from the neighbors in order to pay the light bill.
Desiree Rogers, the CEO of the company, went out of her way to tell Richard Prince of Jounal-isms that the bank would only hold a minority stake and have a presence on the board.
It was "very important that the company remain minority-owned," she said, claiming that it "gives us the capital to move forward with the plans we've been working on — the continuing 'rebranding' of Ebony, which includes remaking the magazine's digital platform; rebranding the pocket-sized Jet magazine, as it did with Ebony; and marketing the Fashion Fair cosmetics line more effectively."
If there were ever a source of pride in Black media, it would be the Johnson Publishing Company. Founded in 1945 with an initial press run of 25,000 copies, John H. Johnson built Ebony Magazine into a media beast, with a circulation of 1.9 million in 1997. Jet was founded in 1951 and had an equally impressive amount of success.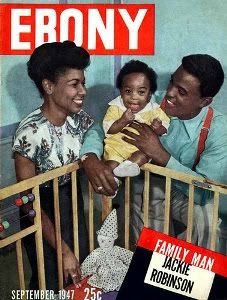 --------------------------------------------------------------------------------



--------------------------------------------------------------------------------
Leaders across the globe have been sending their congratulations to South Sudan on the day it became the world's newest nation. BBC: South Sudan: World leaders welcome new nation.
--------------------------------------------------------------------------------

Statements recognising South Sudan's nationhood flowed from the US, UK, Russia and others as tens of thousands watched an independence and flag-raising ceremony in the capital, Juba.
Salva Kiir took the oath as president.
Sudan's President Omar al-Bashir attended and called on the US to end sanctions against his country.
US President Barack Obama said in a statement he was "proud to declare that the United States formally recognises the Republic of South Sudan as a sovereign and independent state upon this day, July 9 2011".
He said: "A proud flag flies over Juba and the map of the world has been redrawn. These symbols speak to the blood that has been spilled, the tears that have been shed, the ballots that have been cast, and the hopes that have been realised by so many millions of people."
A sea of people filled Freedom Square in Juba, next to the mausoleum of the late John Garang, the rebel leader who led the South Sudanese during the civil war. They waved flags and screamed in happiness as South Sudan officially became with world's newest nation.
The wild crowds surged forward, dancing for hours in the baking sun. Several people fainted in the heat but the mood was ecstatic. When the giant flag of South Sudan rose on the 30m flagpole, men cried, women ululated and thousands waved flags in a blur of colour.
A host of world leaders spoke on the podium, but the real party was at the back of the site where thousands danced to traditional drum beats.
But he did not mention the long-standing sanctions against Khartoum. Washington still lists Sudan as a state sponsor of terrorism.
In his speech to the independence ceremony, Mr Bashir said: "We congratulate our brothers in the south for the establishment of their new state. We share their joy and celebration. The will of the people of the south has to be respected."



Tens of thousands watched an independence and flag-raising ceremony in Juba


--------------------------------------------------------------------------------
Latin Grammy winner Susana Baca is building a center dedicated to Peru's African heritage. In combing the coast, she found songs rooted in the days of slavery, possibly saving them from extinction and bringing vindication to the present generation. LA Times: Acclaimed Afro-Peruvian singer unearths a hidden history.
------------------------------------------------------------------------------

In this village that still bears the name of the old Santa Barbara sugar plantation, Susana Baca is trudging through a field of sweet potatoes. Not 48 hours earlier, the internationally acclaimed diva of Afro-Peruvian music returned from Paris, the last stop in her latest world tour.
But on this day, she is visiting her mother's tumbledown hometown, a neglected part of Peru that is the cradle of its multiethnic history, where the descendants of black slaves and Chinese and Japanese field hands have lived together for generations, intermarried and even now continue to work the land.
"We are all equal here," says one of Baca's old friends, Carlos Franco Aguilar, a caramel-colored man with almond eyes whose Chinese grandfathers felt compelled to change their last names (Lao became Franco, Lin Aguilar), and whose mother is part-black.
"All equal," he says with a laugh. "Equally poor."
Baca, 67, comes to Santa Barbara as often as she can. The Grammy winner is building a cultural center here dedicated to the African heritage of Peru's people, as well as the conglomeration of ethnicities that for centuries influenced this nation's music, food, art and economy but were routinely marginalized by a class-stratified society.
"I want these people to feel they belong to something … to feel vindicated," Baca says, seated on a patio among the small buildings that will form her center, with its pictures of Martin Luther King Jr. and jazz musicians. The roar of the sea a couple of miles away was interrupted only by the braying of a nearby donkey.
"Official history is white," adds her husband, Ricardo Pereira, a sociologist who helps promote Baca's work. "The idea is to make visible a hidden history."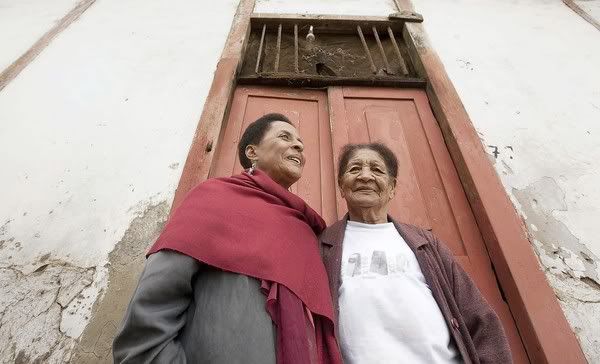 Grammy winner Susana Baca


--------------------------------------------------------------------------------


--------------------------------------------------------------------------------
Beats, Rhymes & Life: The Travels of a Tribe Called Quest Contact Music: A Tribe Called Quest Documentary Released.
--------------------------------------------------------------------------------

A documentary charting the travels of A Tribe Called Quest, pioneers of alternative rap in the late 80s and early 90s, was released on July 8th to enthusiastic reviews. The director, Michael Rapaport, is also known for his work as an actor on shows such as 'Prison Break' and 'War at Home'.
Beats, Rhymes & Life: The Travels of a Tribe Called Quest , documents their relatively short-lived careers nearly thirteen years after their last studio album and three years after their temporary 2008 reunion for the "Rock the Bells" tour. The documentary debuted at the Sundance Festival, and has been billed "one of the best docs of the year". There is an emphasis on the sometimes strained relationship between PHIFE DAWG and Q-TIP, and there are some excellent lines throughout the documentary, such Phife talking about how Q-Tip wanted the band to be called "Q-Tip and A Tribe Called Quest, like Diana Ross and the Supremes...I'm Florence Ballard? Get the f--- outta here."
Asked whether the band will ever get back together, Phife said "It's up in the air. It's the million-dollar question. I really don't know the answer. A lot of people think I'm fibbing. But I can say in my heart, I hope it happens."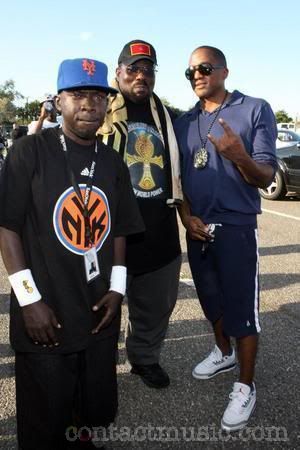 Phife Dawg from A Tribe Called Quest , Afrika Bamabatta and Q-tip 2008 Rock the Bells at Jones Beach Theatre Wantagh, New York
--------------------------------------------------------------------------------


--------------------------------------------------------------------------------
This is just downright scary. Chicago Sun Times: The disappearing black middle class.
--------------------------------------------------------------------------------

Millions of Americans endured financial calamities in the recession. But for many in the black community, job loss has knocked them out of the middle class and back into poverty. And some experts warn of a historic reversal of hard-won economic gains that took black people decades to achieve.
"History is going to say the black middle class was decimated" over the past few years, said Maya Wiley, director of the Center for Social Inclusion. "But we're not done writing history."
Adds Algernon Austin, director of the Economic Policy Institute's Program on Race, Ethnicity and the Economy: "The recession is not over for black folks."
In 2004, the median net worth of white households was $134,280, compared with $13,450 for black households, according to an analysis of Federal Reserve data by the Economic Policy Institute. By 2009, the median net worth for white households had fallen 24 percent to $97,860; the median net worth for black households had fallen 83 percent to $2,170, according to the institute.
Austin described the wealth gap this way: "In 2009, for every dollar of wealth the average white household had, black households only had two cents."
Austin thinks more black people than ever before could fall out of the middle class because the unemployment rate for college-educated blacks recently peaked and blacks are overrepresented in state and local government jobs. Those are jobs that are being eliminated because of massive budget shortfalls.

``````````````````````````````````````````````````````````````
~~~~~~~~~~~~~~~~~~~~~~~~~~~~~~~~~~~~~~~~~~~~~~~~~~
Voices and Soul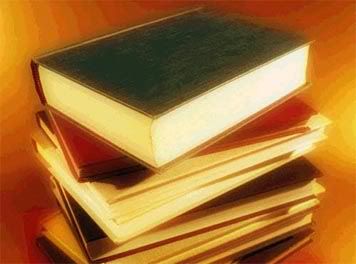 by Justice Putnam
Black Kos Poetry Editor
When considering food for thought, what better specialist to turn to than a poet? Nikki Giovanni does just that as she considers beer, government secrets and the first black woman in space.
Chasing Utopia

So here is the actual story. I was bored. Bored even though I had the privilege of interviewing Mae Jemison, the first Black woman in space, who said she pursued a degree in physics and also became a medical doctor to keep her mind occupied. Mae's iq must be nine hundred and fifty-five or thereabouts. I asked: "How do you keep from being bored?"

And she replied: "A friend of my father's once told me 'If you're bored you're not paying attention.'"

So I said: "Beer."

We are foodies, my family and I. My grandmother was an extraordinary cook. Her miniature Parker House rolls have been known to float the roof off a flooded house in hurricane season. Grandpapa made pineapple ice cream so rich and creamy, with those surprising chunks that burst with citrusy flavor. My sister, Gary Ann, made spring rolls so perfectly the Chinese complained to the State Department, and my Aunt fries chicken just short of burning that has been known to make the Colonel denounce his own kfc. Mommy was the best bean cooker in this world—and still is, I'm sure, in the next. I do a pretty swell pot roast myself. We are, in other words, dangerous when it comes to food.

Mommy also liked pig feet. Boiled. Not pickled.

I was sad when Mommy died. Then six weeks later Gary Ann died. Then my Aunt Ann. I tried to find a way to bring them back.

Beer.

Mommy drank Miller Genuine Draft. Gary Ann drank Bud Light. Not me. What did I have in common with those guys on tv who were throwing a football around and looking just shy of fat? Nothing. They bored me. If it was going to be beer, I needed to learn something.

Going through books, I came across Utopia. Sam Adams. The number one beer in the world. Having always been a fan of start at the top, I called my local beer store. "I'd like to order a Utopia, please." Thinking this would be easy.

"No Way," Keith said. "We never get that!"
ok. I called Bounty Hunter. They have everything. That's where I bought my Justice Series: Blind Justice, Frontier Justice, Poetic Justice. Great red wines.

"No, ma'am, we don't sell beer."

Utopia is only on a special allotment to Canada, where it is sold as a "Special Brew." If I could just get to Canada, I could find my Utopia. But, dadgummit, the tsa would take it from me, claiming it was over three ounces. I'd be doggone if I would provide that group with Utopia. Never. Never. No Canada for me.

Samuel Adams's Utopia is only brewed every other year. There will be a batch coming out this year, but it goes really quickly. There are folk who work at the Sam Adams Brewery just to be able to smell it, and I have heard, though I doubt that it's true, that you are strip-searched when you leave work during Utopia season. Once, they say, someone belched and was immediately arrested.

Utopia is incredibly special, is the number one beer in the world because the aroma alone is worth the price. Can a beer be "chewy" while at the same time smooth as silk? Can a beer make you feel like a queen while bringing out your libido, making you want to howl? Indeed it can. Utopia makes you want a Swan for your Leda. A Lancelot for your Guinevere. A boiled pig foot for your low-down blues. Special? Are your first pair of stockings special? Is the first time your Mom let you wear lipstick special? Is your first kiss special? It's Utopia.

But here is the happy part. I am a poet. I occasionally get invited to speak at Important Government Agencies. I was thrilled. Sure, someone will say: Why would you, a poet, a rebel, you who hate the tsa and think railroads should make a big comeback, you who think modern wars are stupid and unworthy—why would you speak for an Important Government Agency? Well, for one thing, I am an American. So government, whether I like it or not, R Me. For another thing, I know they have the world's best computers. I was charming. I was funny. I was very nice and a good citizen. I wanted an illegal favor.

"Please, sir," said I, "can you find Utopia?"

"Of course, little lady," said the Director. "It's in your heart and mind." He smiled a lovely smile and patted me on my shoulder. Not wanting to appear to correct him, I smiled the smile of the defeated. And waited for him to leave. I asked his assistant.
"I think," he pontificated, "it is in your soul. Search deep and you will find it."

I knew I needed someone of color. Finally an older man, grey hair cut short, came by. "Please excuse me," I said, "I'm trying to find Utopia. Can you help?"

"Why sure," he said "as soon as I can find a safe computer." We moved into another room and he made me stand way away from him so that I could not see the screen. He pulled up a website. "Here you go." And he was right. "I can't buy it as it's against the rules, but get someone else to go to this site. I hear it's a great beer. At $350 a pint, it ought to be."

And now that I've found Utopia, I am at peace. I have Utopia, and if I were Egyptian I would be buried with it. I use it to start conversations and make friends. It is not for mortals. Or Americans. Utopia is for the gods.
~~~~~~~~~~~~~~~~~~~~~~~~~~~~~~~~~~~~~~~~~~~~~~~~~~~
``````````````````````````````````````````````````````````````
The Front Porch is now open. Grab a chair, sit down and talk with us for a while.
Last Tuesday Black Kos community member scribe wrote this poem about those of us who sit here on the porch, which she said we could repeat here for those who missed it:
PorchPeople

I have finally found my tribe
I am one of the PorchPeople
I know I belong here because
the welcome was heart sent
and heart sustained
and everyone here is
a different shade of real

I know I belong here because
PorchPeoples heads and hearts
are one, not separated
into two, one worth more
than another, and because hands
are used for holding, not hitting,
and mouths are for smiling, not snarls

Thank you and may all have a week full of whatever you need.

ONward!