This is too funny. Here's a story as reported from the Guardian.
Detectives are examining a computer, paperwork and a phone found in a bin near the riverside London home of Rebekah Brooks, the former chief executive of News International.
The Guardian has learned that a bag containing the items was found in an underground car park in the Design Centre at the exclusive Chelsea Harbour development on Monday afternoon.
The car park, under a shopping centre, is yards from the gated apartment block where Brooks lives with her husband, a former racehorse trainer and close friend of the prime minister David Cameron.

Snip

Police are now examining CCTV footage taken in the car park to uncover who dropped the bag. Initial suspicions that there had been a break in at the Brooks' flat have been dismissed.
David Wilson, Charlie Brooks's official spokesman, told the Guardian that Charlie Brooks denies that the bag belonged to his wife. "Charlie has a bag which contains a laptop and papers which were private to him," said Wilson.
"They were nothing to do with Rebekah or the [phone-hacking] case."
Wilson said Charlie Brooks had left the bag with a friend who was returning it, but dropped it in the wrong part of the garage. When asked how the bag ended up in a bin he replied: "The suggestion is that a cleaner thought it was rubbish and put it in the bin." Wilson added: "Charlie was looking for it together with a couple of the building staff.
God Bless the Queen and the Guardian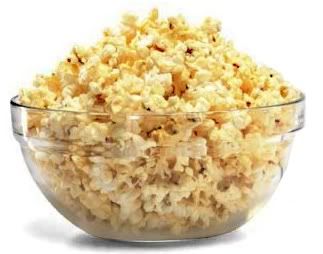 LOL well this is a fine how do you do isn't it? I mean as a cynical American I'd wonder who throws a laptop into the bin? Who returns a laptop to a garage? Come on can we speculate? Oh crap get rid of the laptop and files. How the police are looking at us, I don't know get your friend to just throw it away! I don't know, I'm just a blogger in Schadenfreudesberg.
6:15 PM PT: h/t AnnetteK who brings us Charlie Brooks' conversation with that friend from the Guardians live blog.
"Uh, I left a (bag?) (briefcase?) containing my laptop, cell phone, and some personal papers at your house the other night because....I didn't want to carry it home. Or I was too drunk to carry it home. (?) Anyway I don't need my laptop and cell phone over the weekend, so just hold onto all of it for now, will you? And then would you mind bringing it over on Monday? Sorry, no, I won't be able to pick it up myself, so can you just be a good chap and bring it over? Would you mind dropping it off? No, not at my office. No, not with my assistant. No, Rebekah's tied up at the moment, so don't take it over to NI. No, not at the flat. No, I can't meet you. Uh, why don't you just leave it in the car park under the shopping centre next door to the flat, and I'll pick it up later? Sound good? Oh, and just leave it in the rubbish bin in the southeast corner, all right? No, southEAST. That's where I pick up all my deliveries. Thanks, mate."


W. T. F.